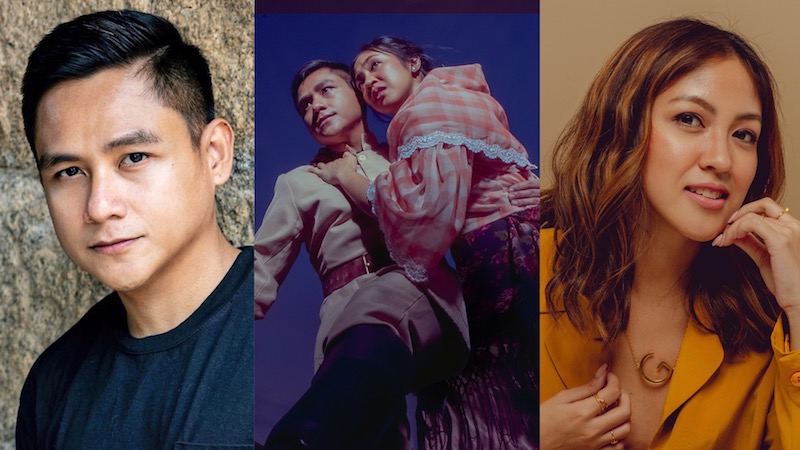 Vic Robinson, Gab Pangilinan to Star in 'Pingkian' Emilio Jacinto Musical
Tanghalang Pilipino has just announced the leads of Pingkian: Isang Musikal, the company's final production for its 37th season.
Written by Juan Ekis, with music by Ejay Yatco (who also serves as musical director), Pingkian: Isang Musikal is a full-length stage musical about the life of Emilio Jacinto during the tail end of the Philippine revolution up to the start of the Philippine-American war. Audiences can witness the trials and triumphs of a nation on the edge of revolution as Jacinto navigates the complexities of war with an unwavering commitment to the cause of freedom.
The story begins with Jacinto sustaining serious wounds in an encounter with the Cazadores at Majayjay, Laguna. As he fights for his life, he is visited by the ghosts of Andres Bonifacio, his closest friend and the revered Supremo of the Katipunan, and Dr. Jose Rizal, his role model for citizenship and civic values. Together, they delve into Jacinto's haunting nightmares and aspirations for a heroic death— an introspective exploration that serves as a poignant examination of the Katipunan's conscience and his definition of Freedom. It tests whether they have truly upheld the ideals outlined in Jacinto's Kartilya and faithfully served Lady Freedom, whom he wrote about in his Pahayag.
The show stars Vic Robinson as Emilio Jacinto/ Pingkian and Gab Pangilinan as Catalina de Jesus. The full cast has yet to be announced. The show is directed by Jenny Jamora.
Pingkian: Isang Musikal will run from March 1 to March 24, 2024 at the CCP Black Box Theater. You can buy tickets through Ticket2Me.
Comments