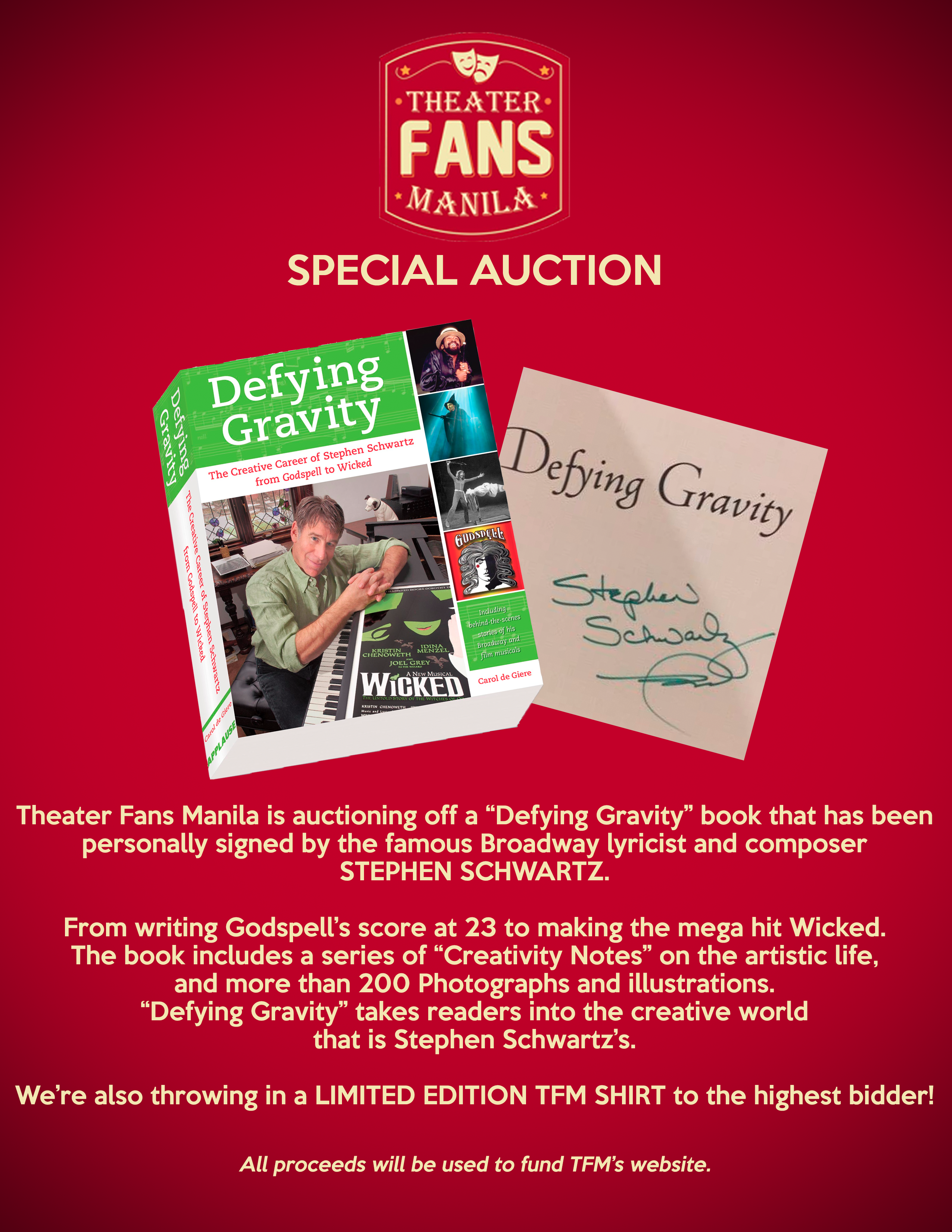 Update: 'Defying Gravity' Book Auction is Under Way
The first TFM Auction is well under way!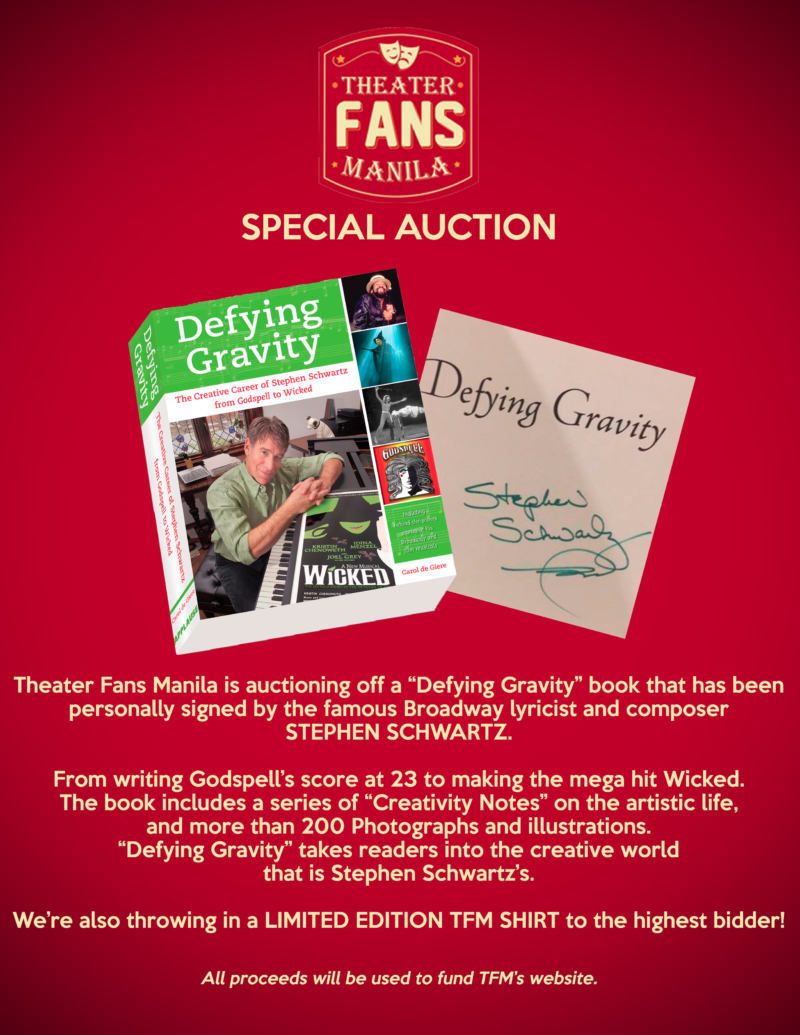 We're auctioning off this "Defying Gravity" book that has been personally signed by the famous Broadway lyricist and composer STEPHEN SCHWARTZ.
From writing Godspell's score at 23 to making the mega hit Wicked, the book includes a series of "Creativity Notes" on his artistic life, and more than 200 Photographs and illustrations. "Defying Gravity" takes readers into the creative world that is Stephen Schwartz's.
We're also throwing in a limited edition TFM shirt to the highest bidder!
You can start placing your bids now by clicking HERE. The auction closes this Sunday at 7pm.
*All proceeds will be used to fund TFM's website.
#StephenSchwartz #Wicked #DefyingGravity #TFMAuction
Comments