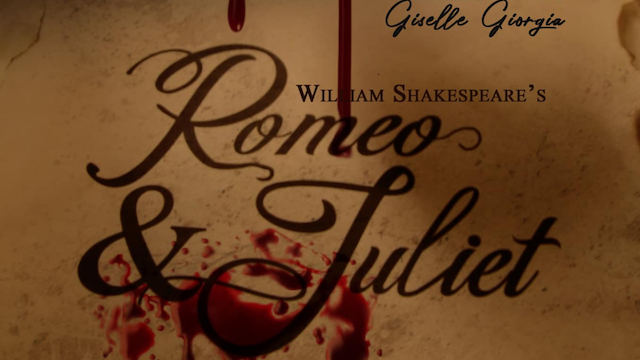 UNI REVIEW: MINTeatro's 'Romeo & Juliet'
"It's a love story, baby just say yes." 
What perfect way to start a Romeo & Juliet production than with Taylor Swift's "Love Story"? This 2008 track was blasting on speakers as the lights dimmed and actors took their places for MINTeatro's 2023 production. And just like Taylor's iconic song, this version of Romeo & Juliet is youthful, promising, and encourages the audience to look forward to what these young theater artists will come up with next. 
Contemporary twists   
We all know the story—two youngsters from the feuding Montague and Capulet families fall in love and meet a tragic fate. The challenge for MINTeatro was: what will set this apart from other Romeo & Juliet productions that came before? 
For this production, it's the small, unexpected humorous moments that were refreshing. We have Romeo (Soga Phiabrielle) and Juliet's (Rayne Cortez) meet-cute involving a cigarette lighter, we have Benvolio (Ian Magdale) and Mercutio (Huil Lee) dancing to club music while waiting to enter the Capulets' exclusive party. We are introduced to a haughty and overbearing mom in Lady Capulet (Gigi Tolentino) and we see the comfortable banter between Juliet and Nurse (Angelique Almoro) as an impatient Juliet begs for updates about Romeo. 
The way contemporary elements were incorporated into director Giselle Giorgia's production was oddly endearing as well: arnis sticks and knives instead of swords, a semi-rebellious Juliet who secretly smokes, and of course a Romeo who is not played by a male actor.   
Romeo, save me 
MINTeatro's Soga Phiabrielle shone as Romeo and was the perfect depiction of someone who's hopelessly in love for the first time. She plays Romeo as a lovesick teenager, eager to please and express feelings the character cannot keep inside anymore. And then the story shifts: Romeo suddenly goes from a boy in love to someone who has to face banishment from everything he's ever known. Phiabrielle transitions to this next stage of Romeo's life so smoothly that Romeo's heartbreak becomes the audience's heartbreak too. 
Rayne Cortez's Juliet was innocent but rebellious, unsure, but demanding. The moment where she truly shone was when Juliet was struggling with her grief over her cousin's death paired with her love and concern for Romeo. 
Intense scenes
The high point of Giorgia's production took place towards the end of the first act, with a grieving Benvolio telling everyone about the altercation involving Romeo, Tybalt, and Mercutio, which led to the deaths of the latter two. It's a scene that almost made one forget that this, in fact, is a student production and that high school and college students are acting out intense emotions they normally would not be exposed to: facing death, grief, and agony. 
You could sense the audience holding its breath, feeling Benvolio and Romeo's despair as if it were their own. And just like Phiabrielle, Magdale portrayed Benvolio's shift from Romeo's carefree companion to a heartbroken young man beautifully.  
If there's one thing that the production at times lacked, it was nuanced emotions from some cast members. Having a scene where one actor is giving their all while another is still visibly struggling to project the correct emotions could be a jarring experience for a viewer. 
MINT College's theater worked to its advantage. With such an intimate setting, minimalist set design indicated which side belonged to the Capulets and Montagues. The characters' emotions and every shift in facial expression were visible to the audience. 
Staging Romeo & Juliet–a timeless story everyone's already familiar with–was undeniably brave. This production was inviting and not at all intimidating as Shakespeare adaptations tend to be. Overall, this production is a good introduction for young audiences looking to experience a local production of Romeo & Juliet. 
For more information on this university production, click here.
Comments