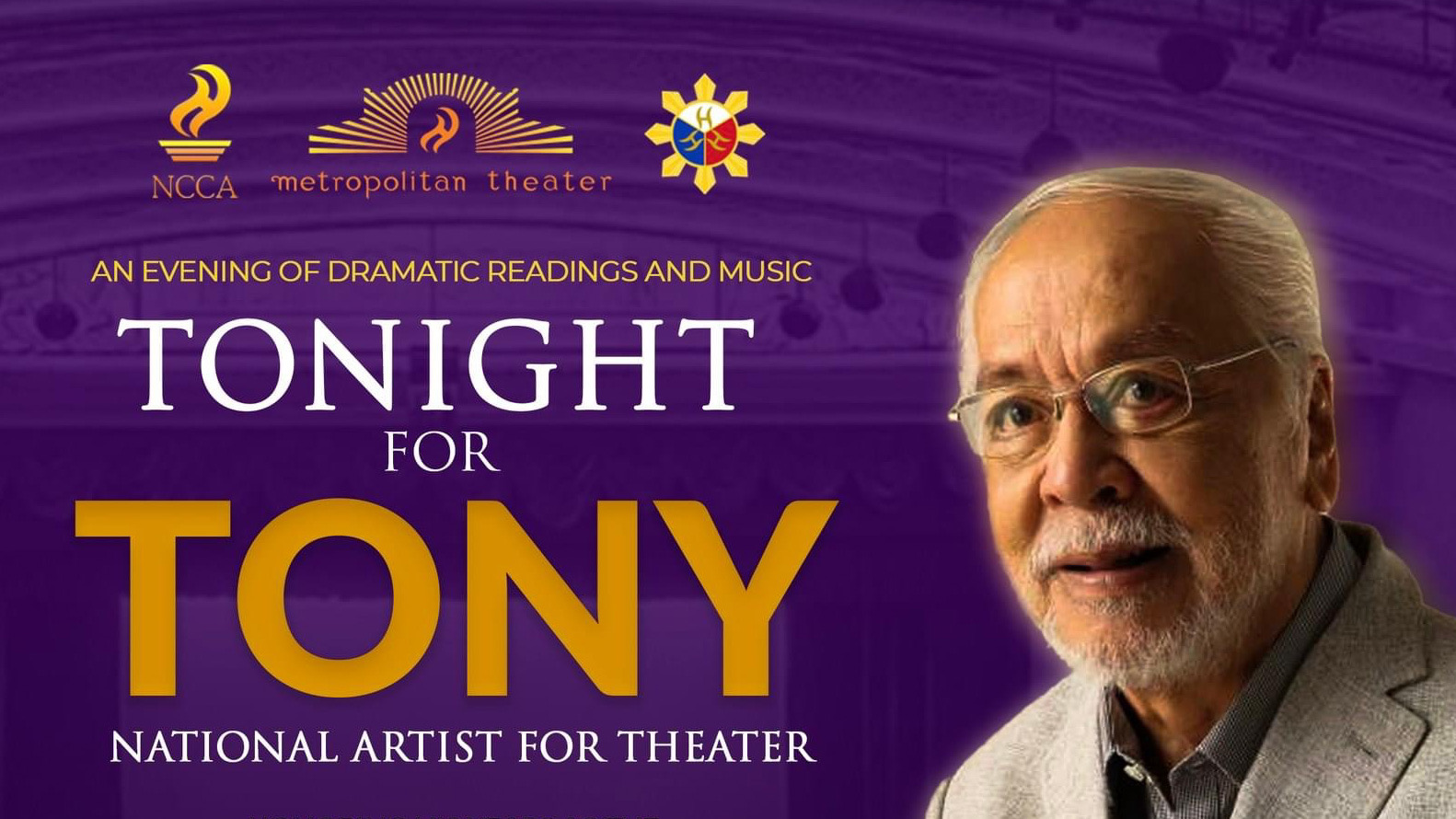 Tony Mabesa Performance Tribute Set at The Met
A tribute for National Artist for Theater, Tony Mabesa, is set on February 11, 7pm at the Metropolitan Theater, in commemoration of the 50th year of the establishment of the Order of National Artists of the Philippines. Mabesa was also previously an Artistic Director of the Metropolitan Theater.
Mabesa founded Dulaang UP in 1976, UP Playwrights Theater in 1986, and Angeles University Foundation Repertory Theater in 2005. He has helmed more than 170 productions and has mentored a significant number of theater artists in the country.
The evening will be a night of dramatic readings and music, featuring performances by artists that Mabesa himself has nurtured– Adriana Agcaoili, Alexander Cortez, Ayen Munji-Laurel, Banaue Miclat-Janssen, Candy Pangilinan, Ces Quesada, Dennis Marasigan, Dexter M. Santos, Frances Makil-Ignacio, Hariette Mozelle, Harlene Bautista, Karla Gutierrez, Laura Centeno, Leo Rialp, Liway Perez, Madeleine Nicolas, Nohmer Nival, Nour Hooshmand, the Philippine Opera Company, the Ramon Obusan Folkloric Group, Shamaine Centenera-Buencamino, and Stella Cañete-Mendoza.
You can sign-up on this link to watch the show live for free.
Comments