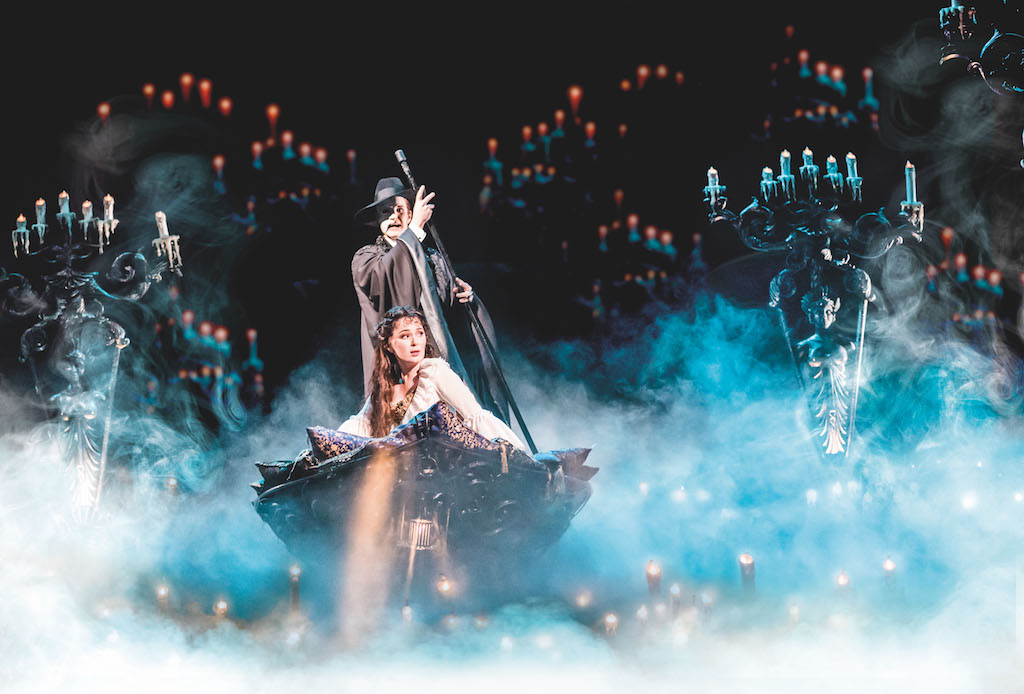 'The Phantom of the Opera' Announces Full Cast
As previously reported, Jonathan Roxmouth will be reprising his role as the Phantom. He will be joined by Meghan Picerno who will be performing the role of Christine Daaé, and Matt Leisy who will be performing the role of Raoul.
Today, the company has just announced the rest of the cast members who will be joining them for the Asian tour. James Borthwick will be playing Monsieur Firmin, Curt Olds will be playing Monsieur André, Beverly Chiat will be playing Carlotta Guidicelle, Melina Kalomas will be playing Madame Giry, Thabiso Masemene will be playing Ubaldo Piangi, Kiruna-Lind Devar will be playing Meg Giry, and Sebastian Zokoza will be playing Don Atillio / Policeman.
Also joining the cast are Mike Huff, Joseph DePietro, Eric Anthony Lopez, Luke Grooms, Ian Jon Bourg, Michael Gillis, Rouel Beukes, Jennifer West, Robin Botha, Clara Verdier, Janelle Visagie, Jana Ellsworth, Deborah Caddy, Saverio Pescucci, Jesse Klick, Ayaka Kamei, Rachel Thalman, Claire Van Bever, Skye Weiss, Järvi Raudsepp, Hillary Reiter, JeeHyun Noh, Lungelwa Mdekazi, Megan Ort, Oliver Druce, and Alexander Mendoza.
The Phantom of the Opera opens on February 20 at The Theatre Solaire.
You can buy tickets HERE.
Comments