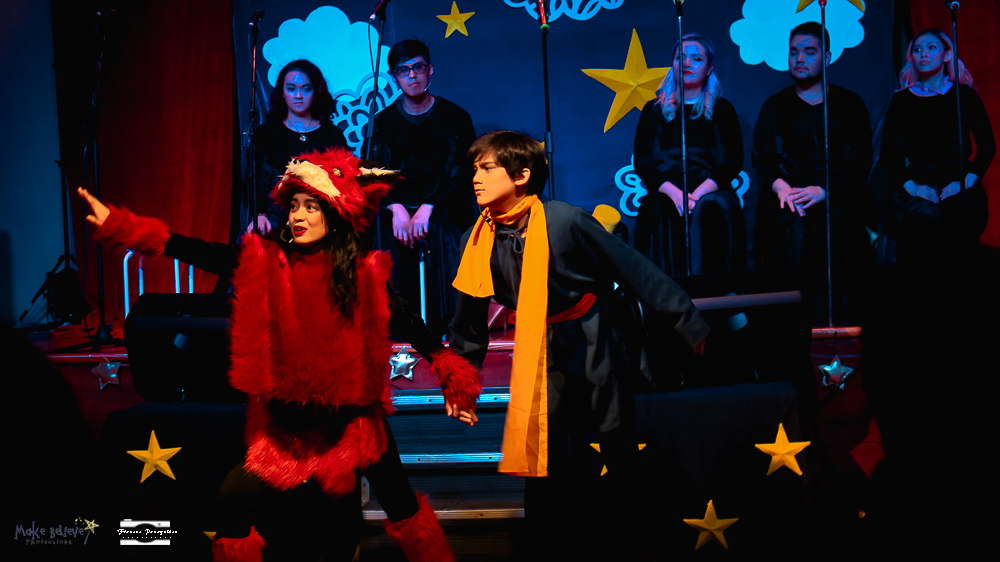 'The Little Prince: An Interactive Play!' Returns on July 22
'The Little Prince: An Interactive Play!' returns to Johnny B Good PH this July 22. Presented by Make Believe Productions, in partnership with Johnny Good PH, the show is an intimate musical adaptation of the beloved classic by Antoine de Saint-Exupery, which celebrates its 75th year anniversary this 2018.
The Little Prince tells the story of a Pilot who finds himself stranded in the middle of the Sahara Desert and encounters a mysterious Little Prince. This Little Prince shares touching stories of his adventures in outer space and in doing so, reminds the Pilot of the boy he once was, all the dreams he had buried, and the utter importance of letting these dreams live.
This adaptation by Make Believe stars Star Magic Talent and 2012 Promil iShine Talent Camp grand winner Lukas Magallano as the Little Prince, and The Voice Season 2 Team Lea contestant Jon Philippe Go as the Pilot. It includes original, heartwarming songs created by singer-songwriter Pipo Lina, and is told in a refreshing, interactive format wherein audience members are asked to join the action. The show is a wonderful reminder of what is essential, of the ties that bind, and what it truly means to be a child at heart.
The play lands on Sunday, July 22, 2018, 3:00 p.m. at Johnny B Good PH (formerly Hard Rock), Level 3, Glorietta 3, Makati. Tickets are priced at P 1,300.00 (orchestra) and P 1,000.00 (mezzanine) and are inclusive of a hearty snack. Audience members are also invited to key in "The Little Prince Musical Soundtrack" on Spotify or iTunes to listen to the original soundtrack.
Contact Make Believe at 8392687 or makebelieveproductionsph@gmail.com or log on to www.eventbrite.com to book your journey to the stars!
Comments