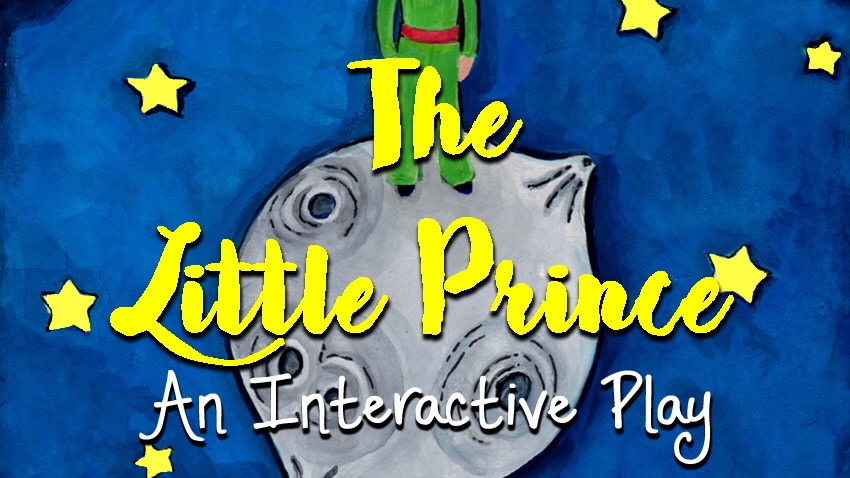 'The Little Prince: An Interactive Play!' Coming this June and July
Looking for something meaningful to do this coming Father's Day? Make Believe Productions and Johnny B Good PH proudly present 'The Little Prince: An Interactive Play!' A show for the entire family, this comes with interactive segments for both children and adults, a beautiful musical soundtrack, and hearty snacks included in the ticket price. Witness an intimate musical staging of this beloved tale, now landing at a cool and grooving asteroid in the heart of Makati.
THE SHOW
A Pilot finds himself stranded in the middle of the Sahara Desert and soon encounters a mysterious Little Prince, who shares touching stories of his adventures in outer space. In doing so, this Little Prince reminds the Pilot of the boy he once was, all the dreams he had buried, and the utter importance of letting these dreams live.
This adaptation by Make Believe includes original, heartwarming songs created by singer-songwriter Pipo Lina. Initially staged in Fully Booked Bonifacio High Street last September 2017, the story is told in a refreshing, interactive format wherein audience members are asked to join the action. The show is a wonderful reminder of what is essential, of the ties that bind, and what it truly means to be a child at heart.
Make Believe will perform a mobile version of the show with a simple set, costume accessories, and props. Similar to a concert version of Les Miserables, for example, ensemble actors will move between microphone stands while lead actors (Little Prince, Pilot, Rose, and Fox) will have lapel microphones.
Audiences will be treated to the full story experience in a stripped down, intimate set- up where the primary focus is the beautiful story, the audience interaction, and the original songs.
CAST
The Little Prince – Lukas Magallano
Lukas Magallano is a Star Magic Talent and the grand winner of the 2012 reality talent show Promil Pre-School i-Shine Talent Camp on ABS-CBN.
Pilot – Alejandro Rivera (June 17)
Alejandro Rivera is a true renaissance man: a real-life pilot, he is also an actor, singer, violinist, and photographer. In between flights through clouds, he plants his feet firmly onstage.
Pilot – Jon Philippe Go (July 22)
Jon Philippe Go is known as the "Singing Chemist." A chemist by profession, he entered the pop music scene through The Voice, as part of Team Lea in Season 2. He last appeared in I Remember a Boy by Artist's Playground.
Ensemble cast members include Micko Yabut, Aria Ortega, Patricia Valdez Ong, Lis Fortun, Joshua Ramirez, Zildjian Pigao, and Michael Shimamoto. 
The book is written by Lesley Leveriza-Lina, with original music and lyrics by Pipo Lina, musical direction by Ria Ortega, choreography by Zildjian Pigao, and production design by Maruja Calixto. The show is directed by Lesley Leveriza-Lina.
The show will run on June 17 and July 22, 3pm at the Johnny B Good PH (Level 3, Glorietta 3, Makati City; formerly Hard Rock). Prices are P1300 for Orchestra, P1000 for Mezzanine/Balcony, inclusive of a burger, fries, and a drink.
Click here for tickets or contact Make Believe at 8392687 or makebelieveproductionsph@gmail.com. First few ticket buyers per show will receive a free copy of the souvenir program worth P200!
You can listen to the original soundtrack below.
Comments