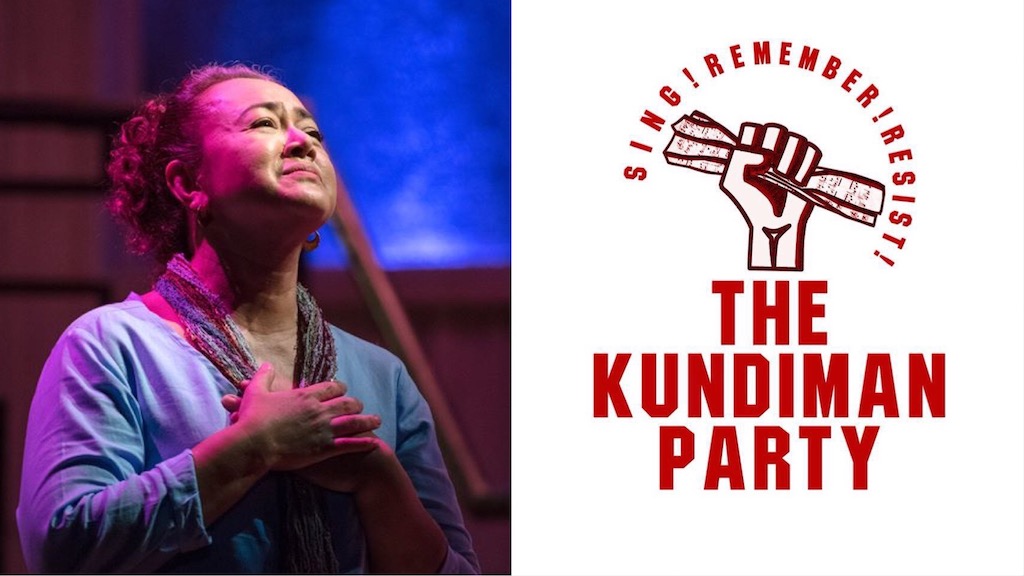 "The Kundiman Party" Returns this May at the PETA Theater Center
Initially produced by the UP Playwrights Theatre at the Wilfrido Ma. Guerrero Theater in April 2018, "The Kundiman Party," written by Floy Quintos and directed by Dexter M. Santos, is coming back for a rerun this May at the PETA Theater Center.
"It's the beginning of a new adventure for 'The Kundiman Party'," says Quintos, who said that in spite of a lot of clamor for a rerun last year, didn't feel that it was the right time to restage it.
"Late last year, Mr. Melvin Lee [Membership Development Program Director of PETA] approached me about staging it again here [in PETA]. And I'll always remember, I said, 'Why do you want to do that play again? It might be a bit irrelevant.' And Melvin said, 'No, we believe very strongly in the material and what it can say even in a post-elections scenario.'" The play is set to open on May 24, only a week and a half after the upcoming midterm elections.
The play revolves around retired singer Maestra Adela Dolores and her belief in the transformative power of the Kundiman. Together with young, tech-savvy activist Bobby Valderama and Adela's close circle of Titas, they challenge the country's pressing political and social issues through creative protest.
PETA president CB Garrucho recounts her first experience of watching the show with her fellow PETA members. "It was so inclusive. It spoke well to all sectors, young and old, from different classes." She said that she wanted to invite the group to join their company's Stage of the Nation campaign, PETA's 2018-2019 season line-up that interrogated current social and political issues.
Rica Nepomuceno, who reprises her role as professional Kundiman singer Melissa, clarifies that despite of what most of the youth might think, Kundiman is still very relevant today. "Kundiman actually is an expression of deep devotion for anything, even for an ideal. That's why patriotism comes in. Even until now during rallies, when we're calling for something, we sing 'Bayan Ko.', and everybody knows that [song]. So Kundiman is still very much alive. Even if we unconsciously don't know, we always use it when there's an urgent need to express devotion."
Also reprising their roles are Shamaine Centenera-Buencamino as Maestra Adela, Frances Makil-Ignacio as Tita Mayen, Stella Cañete-Mendoza as Tita Helen, Jenny Jamora alternating with Missy Maramara as Tita Mitch, and Miah Canton as Antoinette, a young soprano earnestly searching for her voice.
The play also welcomes three new cast members– Boo Gabunada, who will play the role of Bobby, Nonie Buencamino, who will take on the role of Bobby's estranged father Senator Juancho Valderama, and Gabriel Paguirigan, who will make his acting debut as the Maestra's accompanist Ludwig. The three characters were originally played by Kalil Almonte, Teroy Guzman, and Farley Asuncion respectively.
What other changes can audiences expect from the rerun? "We warned the cast during the first reading that because of the urgency of the material and the time it's being performed, please expect major rewrites", says Quintos. "And being the professionals that they are, they're not speaking to me anymore." (laughs)
Santos adds, "After the elections, we don't know. I'm sure we'll infuse more issues and more things that would be relevant and would make the material grow."
Besides Quintos and Santos, the artistic team also includes Mitoy Sta. Ana (Production Designer), Krina Cayabyab (Musical Designer), Meliton Roxas (Lighting Designer), Nour Houshmand (Assistant Director), Io Balanon (Technical Director), and Steven Tansiongco (Video & Graphics Designer).
"The Kundiman Party" will be running from May 24-June 2. You can buy tickets at http://ticket2me.net.
Watch Miah Canton, Rica Nepomuceno, and Shamaine Centenera- Buencamino perform a few excerpts from the show below.
Comments