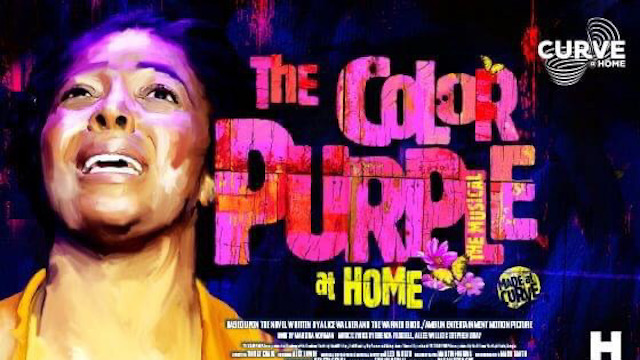 'The Color Purple' Musical to Stream
Following the success of their stream of Sunset Boulevard last December, the Curve Leicester will be streaming a new filmed production of The Color Purple musical next month.
Based on Alice Walker's 1982 Pulitzer Prize-winning novel of the same name, The Color Purple  follows the story of Celie, a black woman who grows up in intense poverty and abuse in the American South during the early 20th century. She is changed when she finds her self-worth through the help of two strong female companions.
The Color Purple was adapted into a film in 1985, directed by Steven Spielberg and starring Whoopi Goldberg and Oprah Winfrey. In December 2005, a musical adaptation opened on Broadway. It returned to Broadway in 2015 starring Cynthia Erivo as Celie, winning Best Revival of a Musical and Best Leading Actress in a Musical for Erivo. Spielberg and Winfrey have also teamed up for a film adaptation of the musical, set to premiere on December 20, 2023.
The Color Purple features several memorable songs including "Push Da Button," "Too Beautiful for Words," and "I'm Here." The show's music draws inspiration from jazz, ragtime, gospel, and blues. 
Directed by Tinuke Craig, the production will be a full concert performance of the 2019 production of the musical. The show will star T'Shan Williams as Celie, Danielle Fiamanya as Nettie, Karen Mavundukure as Sofia, Ako Mitchell as Mister, Simon Anthony Rhoden as Harpo, and  Carly Mercedes Dyer as Shug Avery. The company also includes Geoff Aymer, KM Drew Boateng, Owen Chaponda, Perola Congo, Danielle Kassarate, Anelisa Lamola, Rosemary Annabella Nkrumah, Jochebel Ohene MacCarthy, Landi Oshinowo, and Jo Servi.
The show will stream from February 16 to March 7.
Tickets cost £20. Click here for tickets and more details.
Watch a clip below of T'Shan Williams singing "I'm Here" :
Update, 2/10/21: Due to licensing restrictions, this production will only be available to view in the United Kingdom and Ireland.
Comments