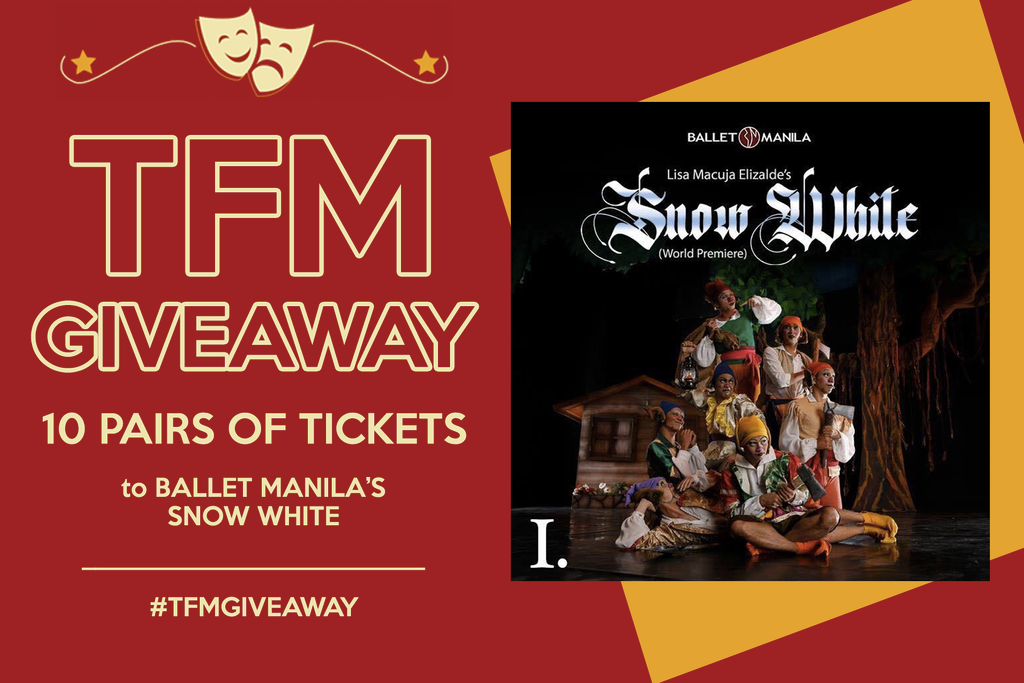 #TFMGiveaway: Ballet Manila's Snow White
Get a chance to witness Prima Ballerina and Ballet Manila's CEO and Artistic Director Lisa Macuja-Elizalde's second full-length choreographic piece, Snow White!
Ballet Manila is staging Lisa Macuja-Elizalde's Snow White until December 3 at the Aliw Theater and we're giving away 10 PAIRS OF TICKETS to the December 2, 6pm show!
Here's what you need to do:
1. Make sure you're following us on Facebook and one other social media platform: YouTube, Instagram, or Twitter. (You can find us at theaterfansmnl on any of these platforms.)
2. Share this post on your Facebook wall and tell us why you want to see the show.
3. Don't forget to set your post to public (so we can see them!) and include the hashtag #TFMGiveaway.
4. Once you've posted your entry, message us on Facebook with the following:
a. Link to your entry
b. Contact number
c. Email address (this subscribes you to our awesome newsletter!)
It's that easy!
You can submit your entries until November 28, 12nn. Team TFM will be choosing the winners and we'll announce the lucky theater fans on November 28, 3pm on our Facebook page.
Break a leg and enjoy the show! 🙂
Comments