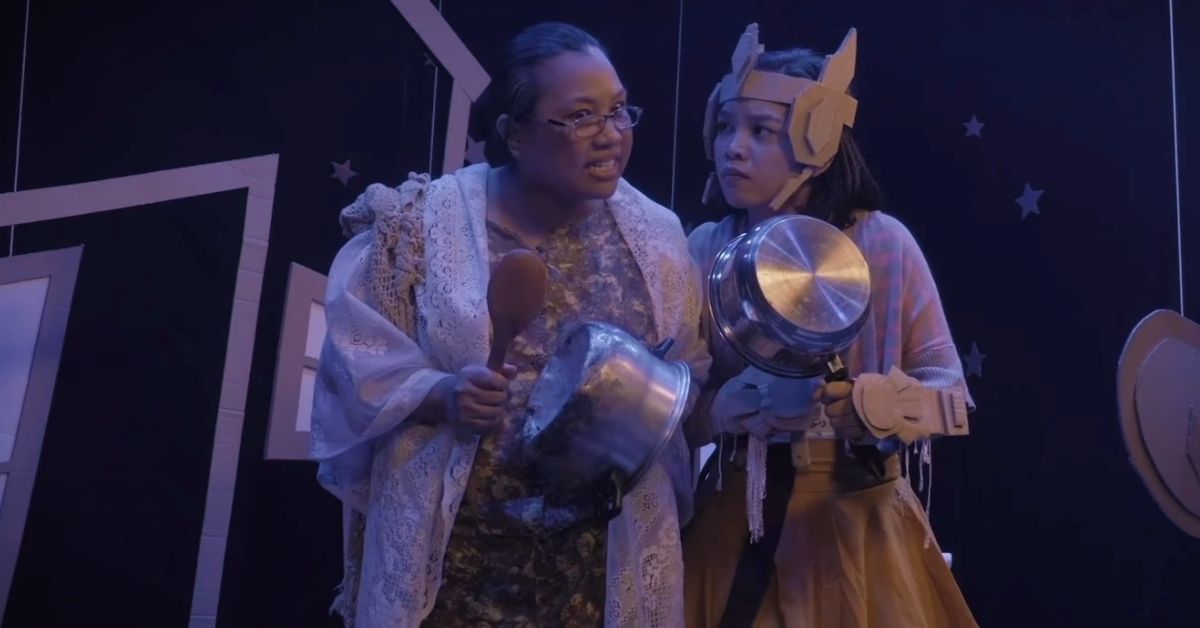 Stream This: 'The Mystery of Lola Lulu and the Moon-Eating Monster'
Reacquaint yourself with a local folktale by watching an online theatrical adaptation of Bakunawa and the Seven Moons'!
Directed by Norbs Portales with a script by J-Mee Katanyag, it stars Teetin Villanueva, Joann Co, Jovy Vieja, and Reggie Ondevilla. Director of Photography is Carl Ruiz, set design by Julio Garcia, editing / animation by Gold Villar-Lim, music scoring / sound mixing by Kabaitan Bautista, and sound design by Jethro Joaquin.
The show is part of the PETA and NCCA project, 'Sentro Rizal Stories for Overseas Filipinos', which are modern theater adaptations of local folktales and literary classics highlighting Filipino values like family and kapuwa, honesty, integrity, love for country, creative excellence, resilience, and purpose.
Initially streamed last month on the NCCA Facebook page to celebrate the Month of Overseas Filipinos, the show is still up in full for free online. You can watch it here: 
Comments