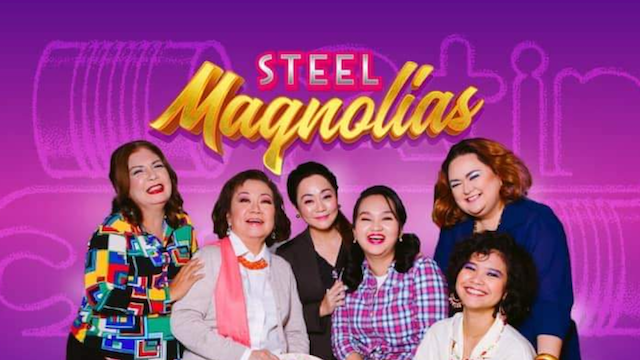 'Steel Magnolias' Play to be Staged in Cebu this April
Steel Magnolias, the play written by Robert Harling, is set to be staged by 2TinCans Philippines in Cebu from April 1 to 2.
Directed by Hong Kong-based director Allan Nazareno and 2TinCans resident artist Vincent Paul D. Gaton, the Cebu premiere will feature Charlene Virlouvet as Truvy, Liana San Diego as Annelle, Clariza Mae Sevilla as Shelby, Dahlia Alegre-Borres as Ouiser, Yvette Yntig as M'Lynn, and Marlinda Angbetic Tan as Clairee.
Based on Harling's experience with his sister's death, the play is a comedy-drama about the bond among a group of Southern women in northwest Louisiana. The title suggests the "female characters are as delicate as magnolias but as tough as steel".
Steel Magnolias first opened Off-Broadway in 1987 and on Broadway in 2005. It was adapted to a Hollywood film with the same name in 1989 starring Sally Field, Shirley MacLaine, and Olympia Dukakis, with Dolly Parton, Daryl Hannah, and Julia Roberts.
The show will run on April 1 and 2 at the CENEWOF Theater, Marcelo Fernan Press Center, Sudlon, Lahug, Cebu City. You can get your tickets at https://2tincans-philippines.yapsody.com.
2TinCans is Cebu's premier theater communications company, which is engaged in artistic production, performances, and professionalization.
Comments