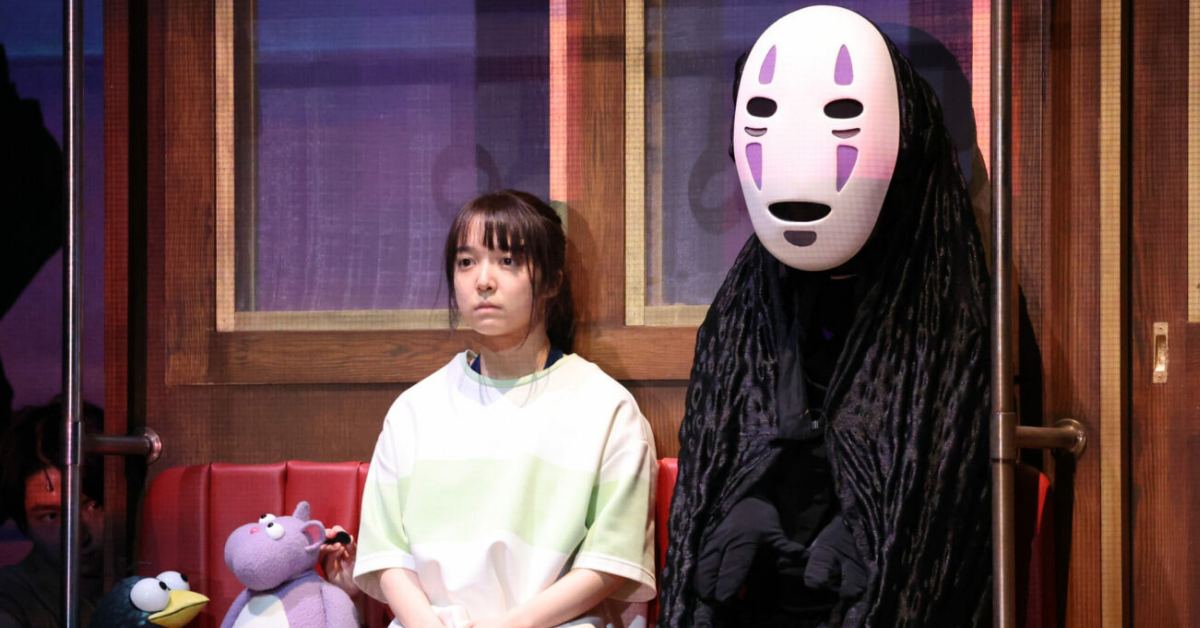 'Spirited Away' Stage Show to Stream
The stage adaptation of Hayao Miyazaki's Spirited Away will be live streamed on Hulu this July.
Having premiered earlier this year, the production recently finished its run in Tokyo and is going all over Japan, playing in Osaka, Fukuoka, Sapporo, and Nagoya. 
According to reports by Sora News24 and Hulu Japan, the last two shows of the July run, which will take place in the Misonoza Theater in Nagoya, will be live streamed on the Disney-owned streaming service on July 3 and 4. 
As previously reported, the production was adapted and directed by Tony and Olivier Award-winning director John Caird (Nicholas Nickleby), honorary associate director of the Royal Shakespeare Company. 
Spirited Away (original title: Sen to Chihiro no Kamikakushi) follows the adventures of a ten-year-old girl named Chihiro who stumbles upon a fantastical world when her parents accidentally get turned into pigs. She makes a dangerous deal with the witch Yubaba as she learns to become braver and more resourceful so that she can save her parents and find her way back home.
Watch excerpts from the production here:
Comments