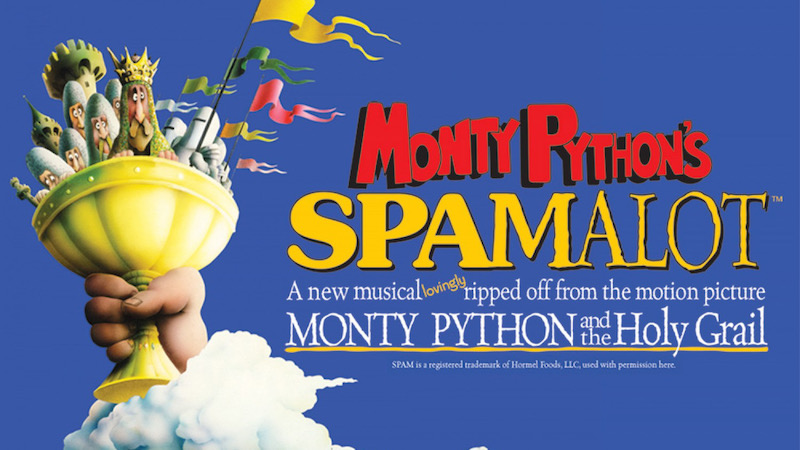 'Spamalot' Musical to Get Big Screen Adaptation
Monty Python's Spamalot is the next Broadway musical that's slated to get the big screen treatment, according to Deadline.
Paramount Pictures has acquired the rights (previously owned by Fox before Disney acquired the company) to do the movie adaptation. The Broadway musical, which was adapted from the 1975 film Monty Python and the Holy Grail, opened on Broadway in 2005, where it won 3 out of its 14 Tony Award nominations, including Best Musical. It then opened on the West End in 2006, where it was nominated for 7 Olivier Awards, including Best New Musical. It is written by Eric Idle (music, book, and lyrics) and John Du Prez (music).
Idle returns to write the screenplay for the film, with original Broadway choreographer Casey Nicholaw coming on to direct. Lovingly ripped off from the classic film comedy, Monty Python's Spamalot retells the legend of King Arthur and his Knights of the Round Table, and features a bevy of beautiful show girls, cows, killer rabbits, and French people.
A local staging by Upstart Productions also ran at the Carlos P. Romulo Auditorium, RCBC Plaza in 2017, and a succeeding rerun at the Maybank Performing Arts Theater, BGC Arts Center in 2018.
Casting and other information have yet to be announced.
Comments