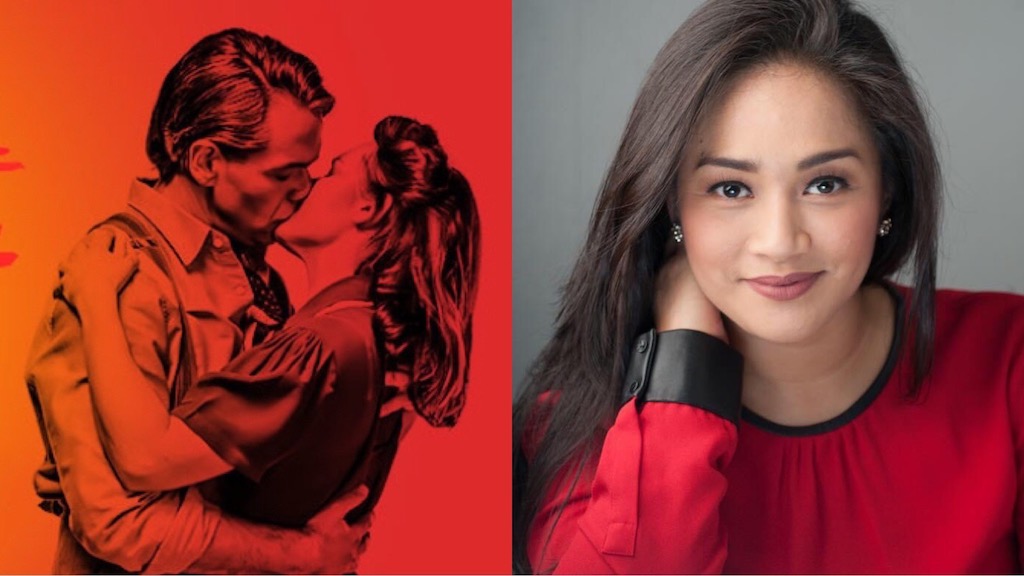 'South Pacific' with Joanna Ampil to Stream this August
The Chichester Festival production of Rodgers & Hammerstein's hit musical, South Pacific, will be streaming worldwide on selected dates in August and September.
The production was originally slated to open during the Chichester Festival in July 2020 but it was postponed due to the pandemic. With the return of live theater to the UK and the opening of the 2021 Chichester Festival, the show will be staged live at the Festival Theatre from July to September. The production is directed by Chichester Artistic Director Daniel Evans (This Is My Family, Quiz, Fiddler on the Roof).
South Pacific is set in 1943 on an archipelago in the South Pacific Ocean where US troops restlessly await war to reach them. The story centers on Nellie Forbush, a navy nurse from Arkansas, who falls in love with the French plantation owner, Emile de Becque. The wily sailor Luther Billis tries to make a profit while the clever Polynesian Bloody Mary outwits everyone else in her determination to exploit the foreigners on her island. Passion and power come into play as the island enchants all who dare to explore it.
The Tony and Pulitzer Prize-winning musical opened in 1949 and is known for several memorable songs including "Bali Ha'i", "Happy Talk", "Some Enchanted Evening", "I'm Gonna Wash That Man Right Outa My Hair", "There is Nothing Like a Dame", "Younger than Springtime", "I'm in Love with a Wonderful Guy", and "This Nearly was Mine".
South Pacific stars Gina Beck (Matilda, Phantom of the Opera) as Nellie Forbush and Julian Ovenden (Bridgerton, Downton Abbey) as Emile de Becque. 
Joanna Ampil will be playing the role of Bloody Mary in the production. In 2015, she played the lead role of Nellie Forbush in a concert of South Pacific staged at Resorts World Manila.
Other cast members include Rob Houchen, Keir Charles, Alex Young, Iroy Abesamis, Lindsay Atherton, Carl Au, Rosanna Bates, David Birrell, Leslie Garcia Bowman, Taylor Bradshaw, Bobbie Chambers, Charlotte Coggin, Danny Collins, Oliver Edward, Sergio Giacomelli, Shailan Gohil, Adrian Grove, Zack Guest, Cameron Bernard Jones, Amanda Lindgren, Matthew Maddison, Sera Maehara, Melissa Nettleford, Rachel Jayne Picar, Kate Playdon, Pierce Rogan, Clancy Ryan, Charlie Waddell, James Wilkinson-Jones, Archer Brandon, Ellie Chung, Lana Lakha, Kami Lieu, David Ngara-O'Dwyer, and Alexander Quinlan.
The Chichester Festival Theatre is situated in the city of Chichester in West Sussex, England. The theater's inaugural artistic director was Sir Laurence Olivier and it was at Chichester that the first National Theatre company was formed. The annual Festival season runs from April to November where various productions are staged from epic dramas to world-renowned musicals. 
South Pacific will stream on August 4, 9, 14, 18, 21, 26 and 31 and on September 3.
Click here for tickets and more details.
Watch the leads perform a clip from the show here:
Comments