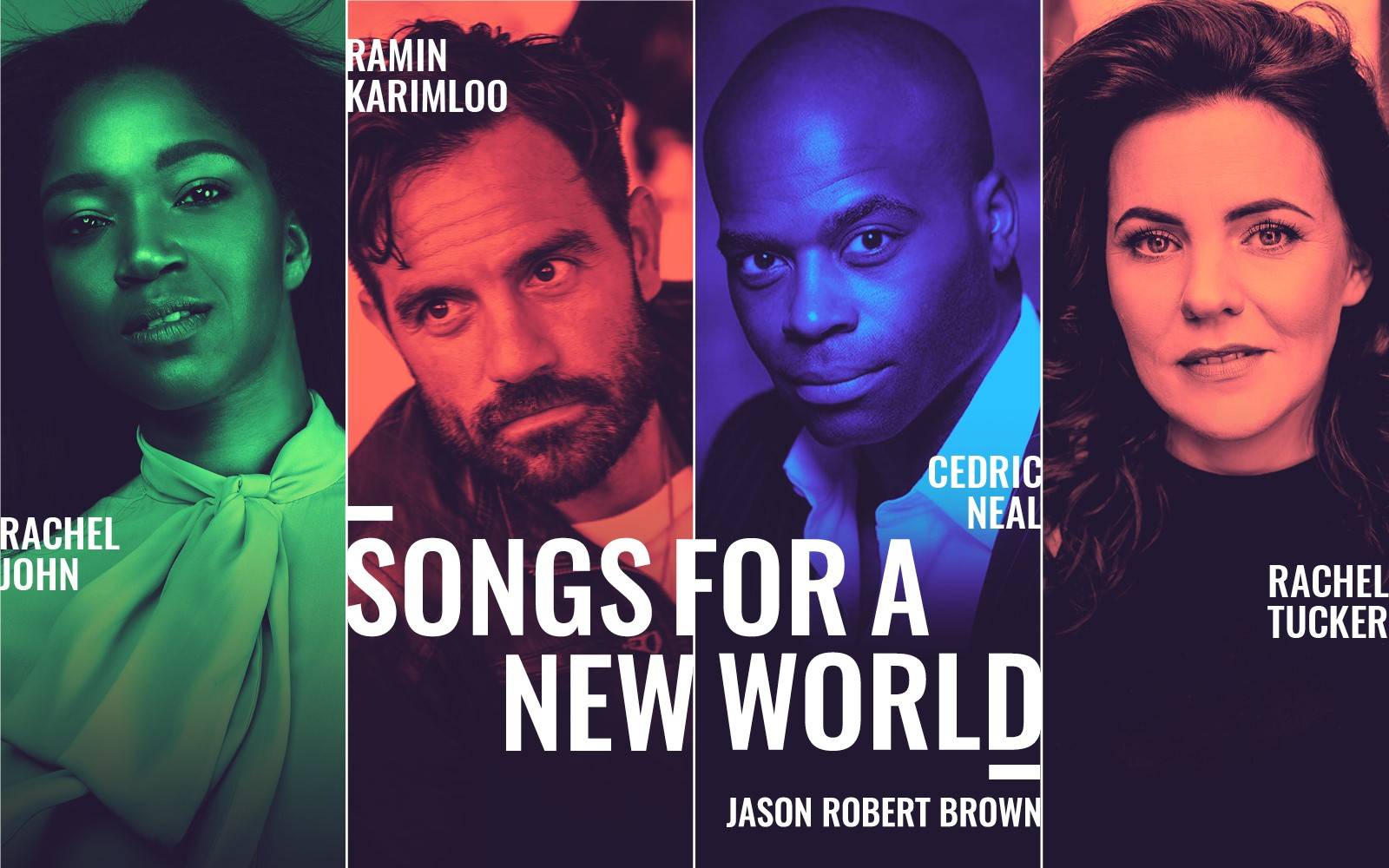 'Songs for a New World' Virtual Musical Production to Stream Online
A virtual production of Jason Robert Brown's (The Last Five Years, The Bridges of Madison County) Songs for a New World will be streaming online, featuring performances from Ramin Karimloo (The Phantom of the Opera, Anastasia), Rachel Tucker (Wicked, The Last Ship), Rachel John (Hamilton, The Bodyguard), and Cedric Neal (Motown The Musical).
Songs for a New World is the first produced show by Brown, originally staged Off-Broadway in 1995. The song cycle is a collection of songs that examines life, love and the choices that we make.
Filmed entirely in isolation, the online performance is directed by Séimí Campbell (My Son Pinocchio – Southwark Playhouse), with music supervision by Adam Hoskins (Doctor Zhivago) and musical direction by Josh Winstone (The Last Five Years), accompanied by live musicians.
The show will be streamed online for 3 performances, on July 23, 24 (subtitled performance), and 25 at 7:30pm BST time (July 24, 25, 26, 2am Philippine time) for £12.50 per ticket. Tickets are limited to 6 per customer. You can purchase tickets on The Other Palace website HERE.
Comments