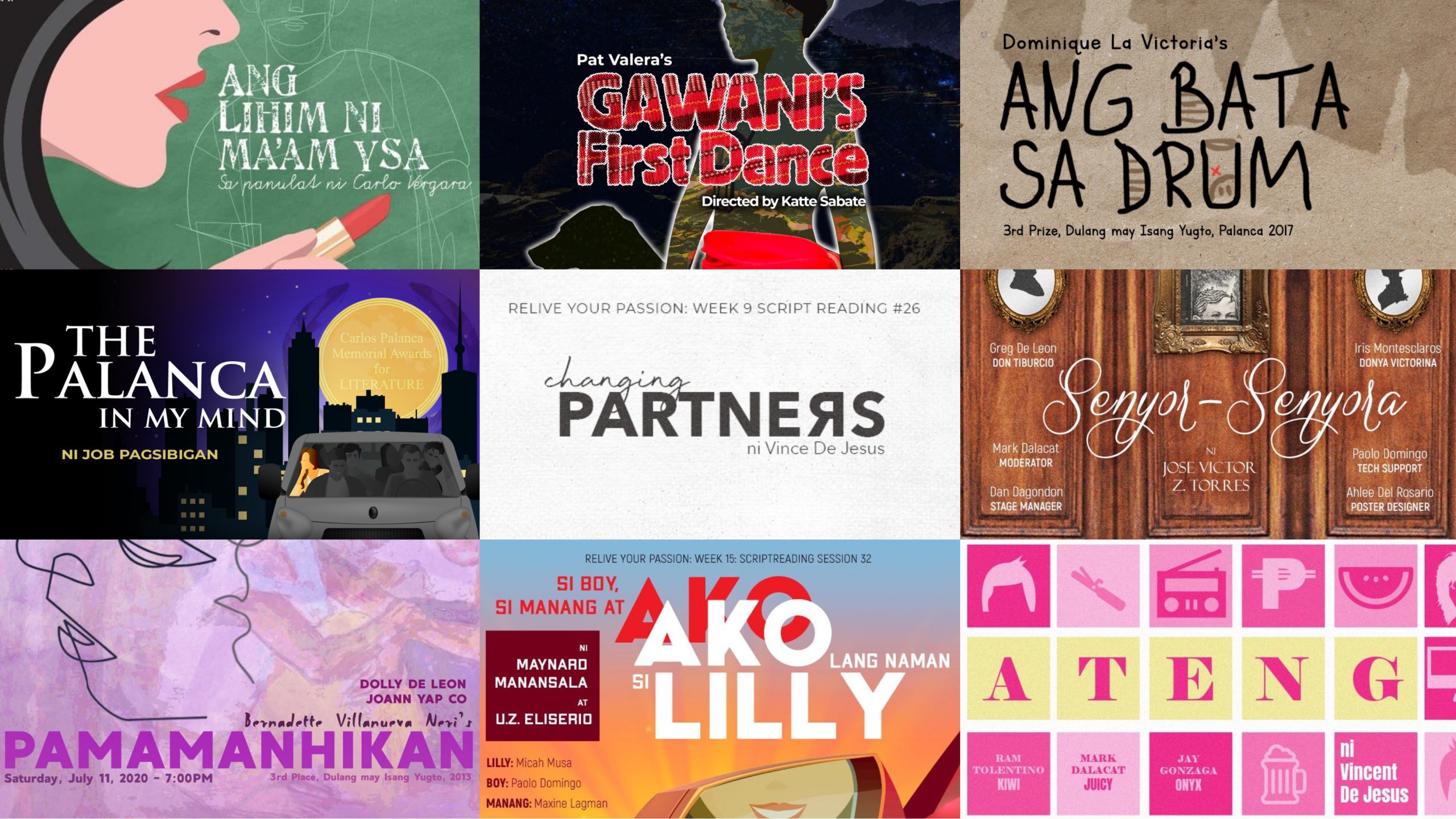 Relive Your Passion PH Streams Weekly Script Readings
Looking for your regular local theater fix? Relive Your Passion PH, a group of theater practitioners committed to showcasing Filipino plays and talent have organized a weekly reading of plays written by Filipino playwrights and performed by familiar faces.
Most recently, the group streamed a live reading of Dominique La Victoria's "Ang Bata Sa Drum" starring Teetin Villanueva and Jian Markus Tayco. Previous shows include Vincent De Jesus' "Changing Partners" starring Diana Malahay-Aguila, Kalil Almonte, Matel Patayon, and Dex Macalintal.
Coming up is Pat Valera's "Gawani's First Dance" streaming live on July 25 at 7:00 PM. This will be the group's 19th week and 36th script reading session. In case you miss the live performance, playbacks of all their streams are available on their Facebook page.
Other recent script readings were "Pamamanhikan" by Bernadette Villanueva Neri, "The Palanca in My Mind" by Job Pagsibigan", "Si Boy, Si Manang, at Ako, Ako Lang Naman, Si Lilly" by Maynard Manansala, "Senor-Senora" by Jose Victor Torres, and "Ang Paboritong Anak ni Tatay Kanor" by Layeta Bucoy.
You can watch past and upcoming readings by following Relive Your Passion PH on Facebook.
Comments