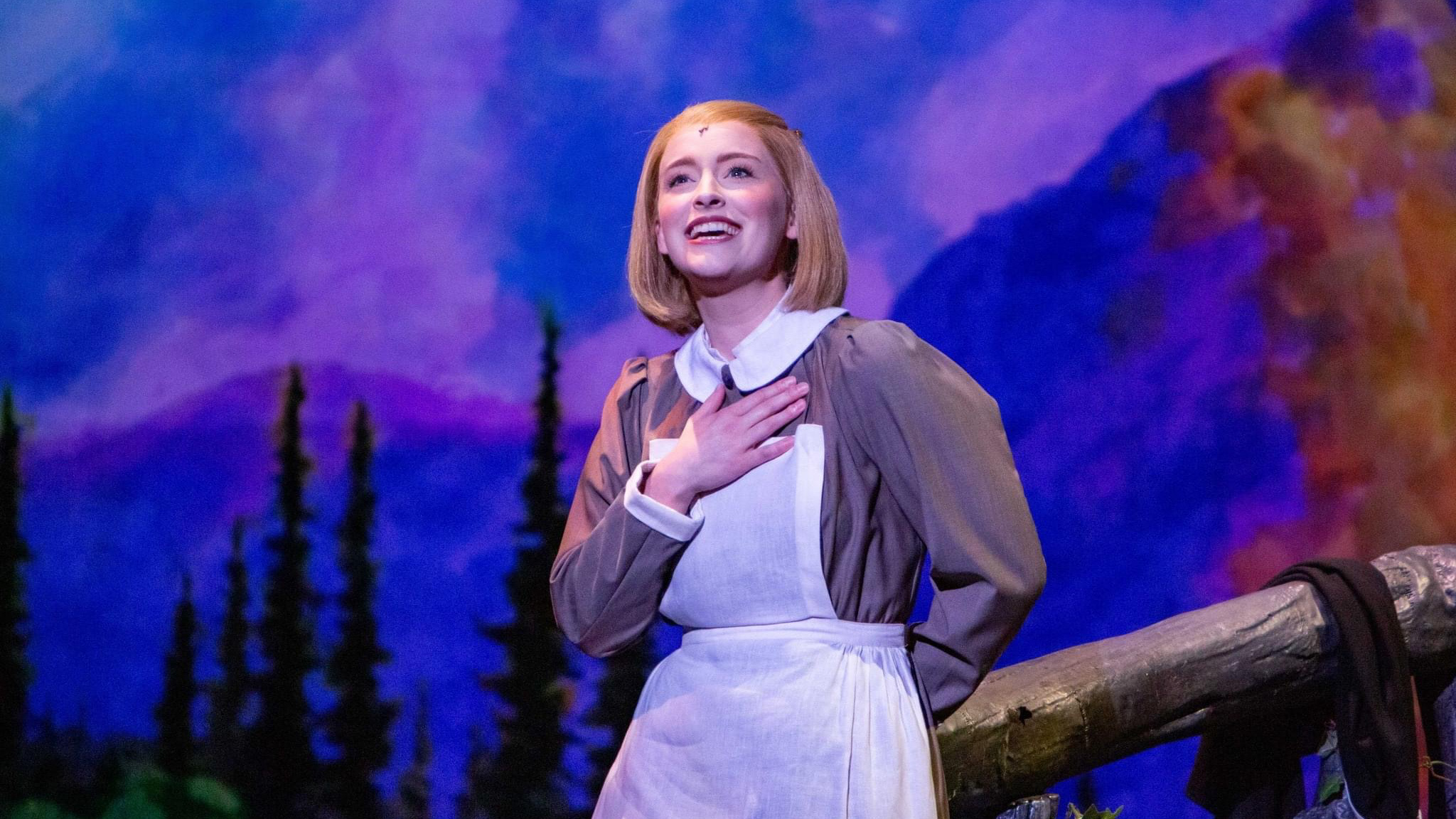 SNEAK PEEK: 'The Sound of Music' Cast Performs 'Do-Re-Mi', 'Sixteen Going on Seventeen', and more!
The international touring cast of Rodgers & Hammerstein's The Sound of Music performs excerpts from the show. Jill-Christine Wiley, who plays Maria, performs the titular song, which also serves as the opening song of the production. She also performs Do-Re-Mi with Lauren O'Brien, who plays Liesl, and with the cast of The Von Trapp children, who has joined the company for the first time during the Manila leg.

Filipino talent Markki Stroem, who has joined the company as Rolf for the Manila leg performs Sixteen Going on Seventeen with Lauren O'Brien, while Karylle Tatlonghari, who has joined the company as Baroness Elsa von Schraeder for the Manila leg, performs How Can Love Survive? with Joshua La Force, who plays Max, and Trevor Martin, who plays Captain von Trapp. Finally, Lauren Kidwell, who plays Mother Abbess, performs Climb Ev'ry Mountain with Jill-Christine Wiley.

The Sound of Music is both Tatlonghari and Stroem's first foray into an international production. When asked about their experience of joining a touring company weeks before opening night, Tatlonghari shares, "It's been easy because of Josh [La Force, who plays Max], and our director Anthony [Daniel, Associate Director], and everyone is so kind in the cast that it's easy to just blend in and be with everybody." 
"Jill [-Christine Wiley who plays Maria], for example, has done 500+ shows. So they're all very generous. […] They were all very very supportive. Beyond my expectations."
Stroem shares a similar experience. "When going into production, you're scared, especially going into production that's already done, that's already created, that's been touring for years, and stepping into a role of someone who's done it before. You're scared that you might be on your own, but in this situation, I felt that they were all there for me."

"The creatives, they knew exactly what was needed," he adds. "I mean [Karylle and I] learned the show in what, 5 days? And instead of making it hard for us, they made it so easy for us to learn each of these songs because at the time when we first met, I didn't even have the script yet. So as opposed to our normal 3 weeks to 3 months of preparation for Philippine theater, you get 5 days. We needed to get its core as quickly as we could."

The Sound of Music is Stroem's 11th stage production as a theater actor. He says that he has caught the international theater bug while working on this show. "Now, I want to try new things and I want to soar and try something new elsewhere and see where that could take me. It's pushing me to get what I learned here in the Philippines, so much knowledge imparted, and grow."

The Sound of Music, currently running from March 7-26 at the Samsung Performing Arts Theater of Circuit Makati, is presented by Broadway International Group, Broadway Asia, AMA Group of Companies, in association with GMG Productions. 
The show follows the true story of Maria, the fun-loving governess who changed the lives of the widowed Captain von Trapp and his seven children by reintroducing them to music, and culminating the family's flight across the Austrian mountains as tensions rise prior to the outbreak of World War II.
You can watch excerpts performed by the cast below.
Comments