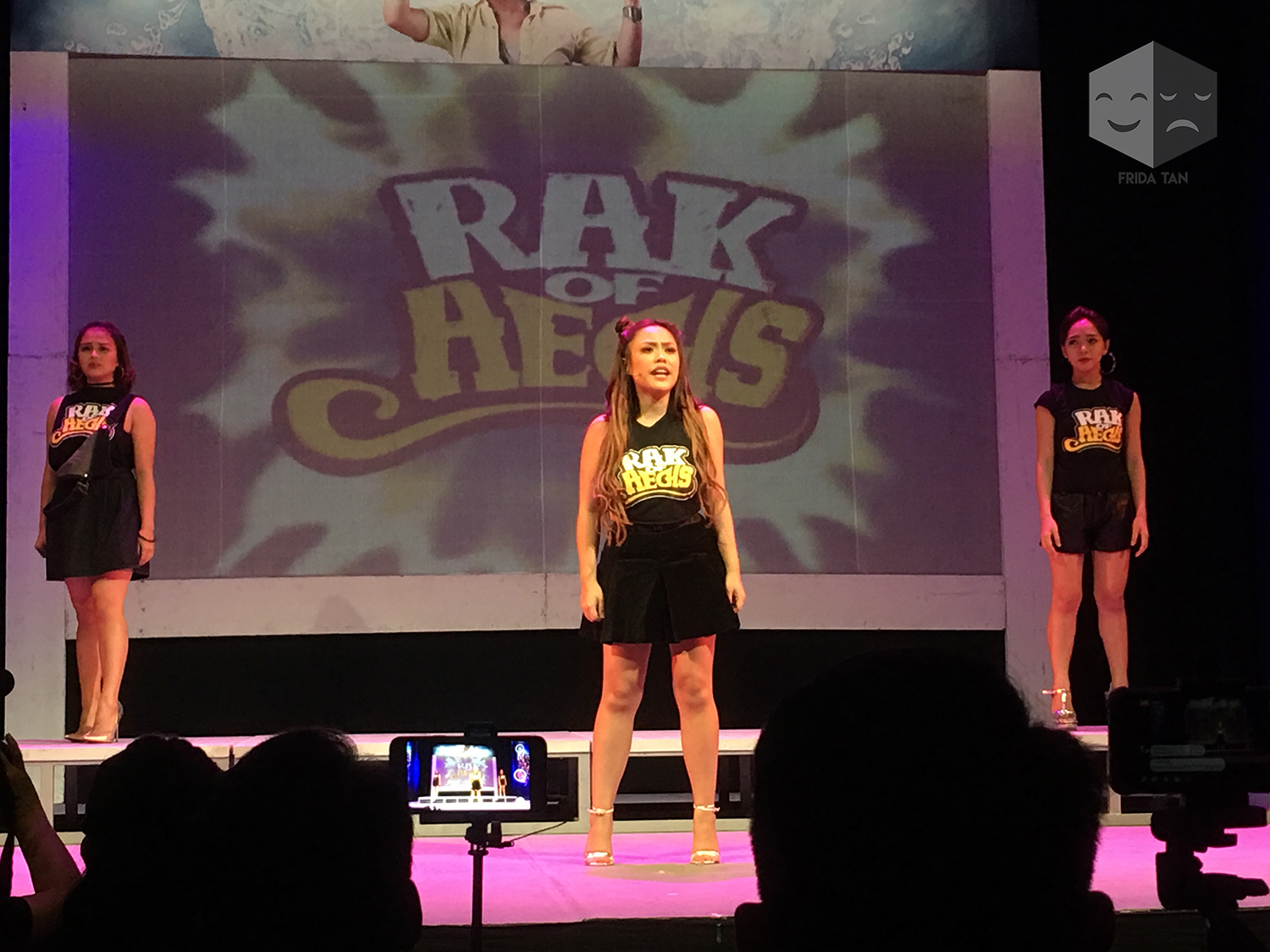 SNEAK PEEK: Rak of Aegis 2018 Cast Performs 'Basang-Basa sa Ulan', 'Sinta' and More!
Rak of Aegis is back for its 6th and final run!
Now with a total of 5 runs and almost 300 shows under its belt, Rak of Aegis is returning with another 77 shows for its upcoming 3-month run.

Director Maribel Legarda says that part of what keeps the show fresh is the new cast members that are continually joining the show. "In the beginning, there were just 14 people and a few alternates. Now when we come together, there are more than 40 artists. It is really now a community that keeps on giving."
Featuring songs from the popular 90's band, Aegis, the musical tells the story of Aileen, a young girl with a big voice who dreams of becoming a YouTube sensation. As she tries her hand at fulfilling her dream, she also finds herself in the position of helping her barangay battle health hazards and livelihood conditions amidst unceasing flood water.
Some of today's biggest stars broke out when they originated the leading roles in 2014– Aicelle Santos who played Aileen, as well as Jerald Napoles and Pepe Herrera who played love interest Tolits (now reprising their roles), to name a few. Now, a new batch of fresh faces are ready to make their mark on the theater scene.
Last March 26, PETA made a casting call for talents who could play Aileen (alternating with Kim Molina who also reprises her role), Tolits, Kenny, and Jewel. The talent competition was called the 'Hu Got Talent: The Search For The Next Rakstar.'
From almost a hundred applicants, PETA has found nine fresh faces who will join the cast– World Championship of Performing Arts (WCOPA) multi-medalists Shaira Opsimar and Princess Vire star as the newest Aileens, Tawag ng Tanghalan contender Kent Pontivedra as Tolits, theater artist and teacher Remus Villanueva as Kenny, and Ateneo Blue Repertory RENT's Adrian Lindayag as Jewel. Joining the ensemble are 5thGen band leader Marielle Mamaclay, TV actor Gil "Chamyto" Aguedan, Sandbox Collective Himala's Matel Patayon, and Madison Events performer Crystal Paras. Another new addition to the cast is theater veteran and renowned Palanca award-winning writer-director Rody Vera as Fernan.
Legarda says that the talent competition also served as a tribute to Aileen. "I guess this year, we thought about the Hu Got Talent, because on Rak's sixth season and maybe on, probably, its last, we want to go back to the premise of Aileen– a no one who wants to be a someone; a simple girl who wants to use her art, her voice, to find her place in the world." She adds, "We are doing 'Hu Got Talent' with the objective of bringing in fresh-off-the-boat talent. It is a tribute to Aileen, a girl with big dreams, who, amidst all of her challenges, can soar above them and reach her dreams."
Cast members who will be reprising their roles are Kim Molina, Isay Alvarez-Seña, Sweet Plantado–Tiongson, Shiela Valderrama-Martinez, Carla Guevara–Laforteza, Robert Seña, OJ Mariano, Renz Verano, Lorenz Martinez, Jerald Napoles, Pepe Herrera, Joshua Bulot, Myke Salomon, Poppert Bernadas, Vince Lim, Neomi Gonzales, Kakai Bautista, Joann Co, Gie Onida, Juliene Mendoza, Ron Alfonso, Phi Palmos, Jimmy Marquez, Roi Calilong, Gimbey dela Cruz, Gio Gahol, Carlon Matobato, John Moran, Gab Pangilinan, Paeng Sudayan, Abi Sulit, Teetin Villanueva and Gold Villar-Lim.
The artistic team includes Maribel Legarda (director), Liza Magtoto (playwright), Myke Salomon (musical director, arranger, vocal director), Gio Gahol (choregrapher), Mio Infante (set designer), Jonjon Villareal (lights designer), Carlo Villafuerte Pagunaling (costume designer), Maco Custodio (shoe designer), and Jo-ann Pamintuan (accessory designer).
"Rak of Aegis" will run from June 20 to September 2 at the PETA Theater Center, with shows on Wednesdays to Fridays (8:00 PM) and Saturdays to Sundays (3:00 PM and 8:00 PM).
You can buy tickets

HERE
.
You can watch the old and new cast members perform excerpts of 'Rockin' in the Cities', 'I Love You na lang sa Tago', 'Sinta', 'Para kay Aileen', 'Basang-Basa sa Ulan', 'Luha', and 'Palad' in the videos below.
Comments