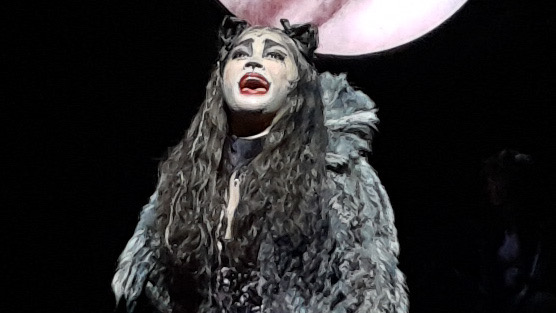 SNEAK PEEK: "Memory" by Joanna Ampil, "Jellicle Songs for Jellicle Cats" and More!
The international touring production of Cats, featuring Joanna Ampil as Grizabella, is currently running at The Theatre at Solaire until December 1. 
"It is literally one of the most successful musicals of all time," says Chief Executive Producer David Ian, who has been touring the production around the world since 2003. 
Cats originally ran for 21 years in the West End, and on Broadway, where it ran for 18 years. It has played in over 30 countries in total, has been staged in over 250 cities, has been translated into 15 languages, and has been seen by over 81 million people. 
"I think that Cats is timeless," shares Ian. "It's got fantastic dance, it's got a wonderful story, and it's got great music. Whether you're 8 or 80, there's something in it for you."
The production that audiences will be able to see in Solaire is the revival production that the creative team brought back to London in 2015. "Andrew Lloyd Webber called me and said, 'I want to take the show back into the London Palladium, but I'd like to get back my original creative partners, John Napier the [set and costume] designer, and dame Gillian Lynne the choreographer, and just do some revisions and some changes.'"
Ian also made sure that Ampil was available to play the role of Grizabella before confirming the Manila run. "Joanna has played Grizabella for me several times over the years, and I've always wanted to bring this show to Manila. I've always said to her, 'I only want to do Manila if you're available to play Grizabella'."
"I'm so elated that it's finally here," says Ampil, who shared in an earlier interview that she has wanted to do the role since she first saw the musical when she was 17. "I've performed it in several cities around the world [Europe, Middle East, China], and finally I'll be performing in front of my countrymen, which is really something."
Ampil will be joining the production for all the stops of the tour. The company will be moving to Singapore after the Manila run.
You can watch the cast perform excerpts from the show in the video below.
You can buy tickets HERE. 
Comments