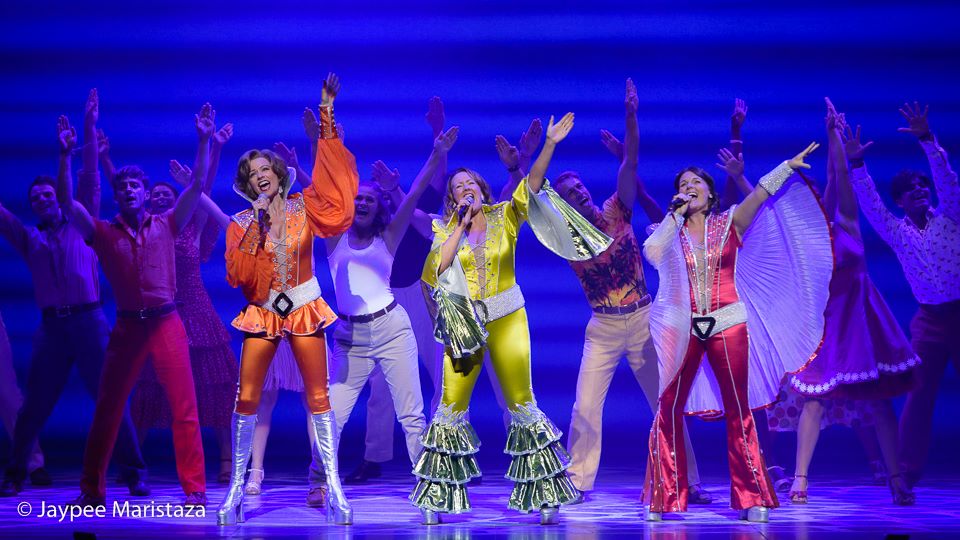 SNEAK PEEK: Mamma Mia! Cast Sings 'Dancing Queen' and 'Mamma Mia'
Mamma Mia!, the jukebox musical based on the music of 70's Swedish group ABBA, comes back to Manila after performing to audiences at the CCP in 2012.
The musical has had 50 productions in 16 different languages since it opened in the West End in 1999. It features more than 22 of ABBA's songs, including Dancing Queen, The Winner Takes it All, I Have a Dream, and the titular song, Mamma Mia. It's a story of love, laughter, and friendship through the eyes of a mother (Donna Sheridan), a daughter (Sophie Sheridan), and her three possible dads (Harry Bright, Sam Carmichael, and Bill Austin).
A film version starring Meryl Streep was released in 2008, and a sequel entitled Mamma Mia! Here We Go Again starring Lily James was released only last July.
RELATED: 'Mamma Mia!' Announces Full Cast
During the press conference, the cast of Mamma Mia tell us why audiences continue to enjoy this musical. Shona White, who plays Donna Sheridan, says that there's something in the show that everyone can identify with. "There are so many different characters of varying ages, lots of lovely stories of friendship and love. And I believe personally that the music of ABBA transcends the generations, whether you're a 5 year old little girl or boy or an 85-year old man or woman. We look out in the finale and we can see everyone absolutely having a wonderful time, singing along, dancing along. It's ultimately just a feel-good night out at the theater."
Daniel Crowder, who plays Harry Bright, adds, "It's quite complex music actually. You think it's quite simple. Everyone knows the words and everyone can sing along to the music, but I think it's ahead of its time when they were writing these songs. They're just such iconic tunes."
Mamma Mia! was written by Catherine Johnson, with music & lyrics by Benny Andersson & Björn Ulvaeus. The musical is directed by Phyllida Lloyd and choreographed by Anthony Van Laast. The production is designed by Mark Thompson. with lighting design by Howard Harrison, sound design by Andrew Bruce & Bobby Aitken, and musical supervision, additional material & arrangements by Martin Koch.
The show is currently running at The Theatre Solaire. You can buy tickets HERE.

You can watch excerpts of the cast performing 'Mamma Mia' and 'Dancing Queen' in the video below!
Comments