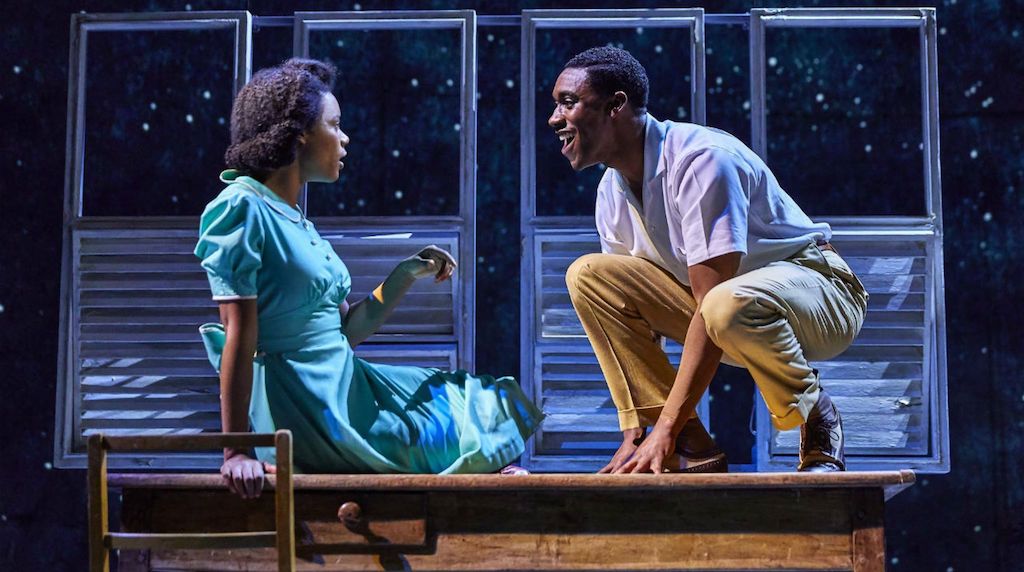 "Small Island" Next to Stream for National Theatre at Home
Small Island tells three intricately connected stories in an epic journey from Jamaica to Britain, from World War II to 1948 – the year the HMT Empire Windrush brought an entire generation of Afro-Caribbean migrants to British shores.
The premiere of the stream on June 18 coincides with the historic Windrush Day, the 72nd anniversary of the Windrush migration. This day officially recognizes and honors the significant contribution of the so-called Windrush Generation and their descendants to the development of UK society and is a celebration of the diversity of Britain's history.
The play will be streamed as part of the UK National Theatre at Home initiative. This production was filmed live in 2019 during a sold-out run at the National Theatre. The show was meant to return in October 2020 but, according to WhatsOnStage, this has been postponed to 2021.
Small Island follows the journeys of three main characters: Hortense, who dreams of a new life beyond her "small island" of Jamaica; Gilbert, who works hard to become a lawyer someday; and Queenie, who seeks adventure beyond her life in Lincolnshire. Their fates intertwine as history unfolds between Jamaica and the UK.
Andrea Levy's Orange Prize-winning novel was adapted for the stage by Helen Edmundson and directed by the National Theatre's artistic director Rufus Norris. The cast was led by Leah Harvey as Hortense, Aisling Loftus as Queenie and Gershwyn Eustache Jr as Gilbert.
The stream will be available on the National Theatre's Youtube Channel from June 18 at 7pm (London time) to June 25.
Small Island is the most recent in the National Theatre's illustrious lineup of productions that have streamed since April following The Madness of George III, Coriolanus, This House, A Streetcar Named Desire, Barber Shop Chronicles, Antony and Cleopatra, Frankenstein, Twelfth Night, Jane Eyre, Treasure Island, and One Man, Two Guvnors.
Check out the trailer for Small Island below:
Comments