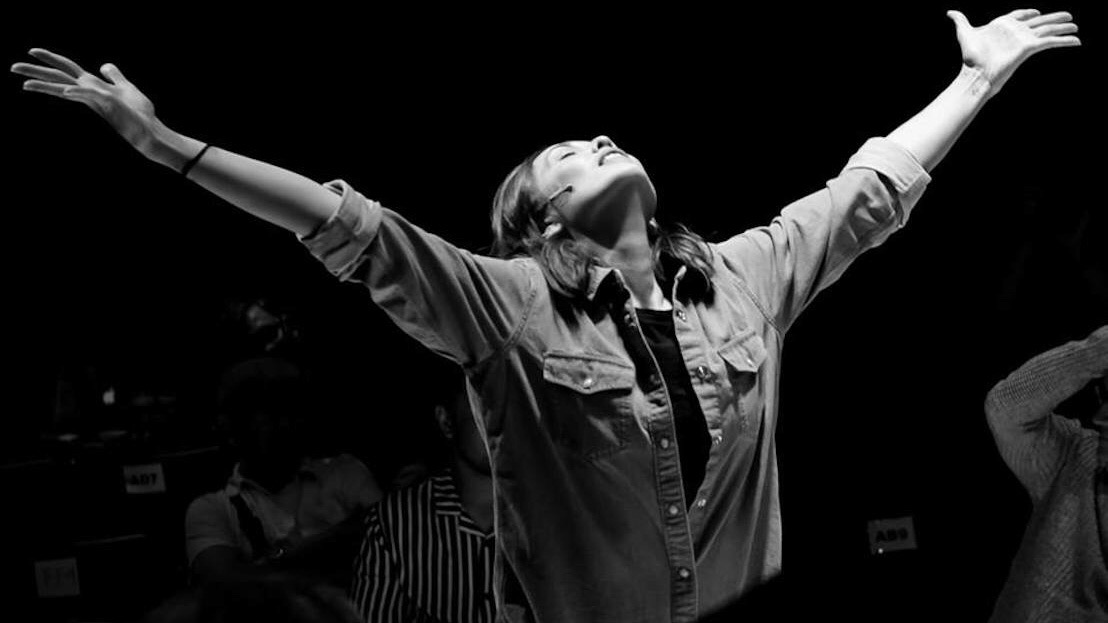 REVIEW: The engaging charm of "Every Brilliant Thing"
'525924. Track 7 on every great record', it says on a piece of brown paper handed to me before the show. It's almost conferred with a responsibility for me to be not just audience this time, but participant. It's exciting—or petrifying—but it tells me I'm in for a time that's quite unlike most shows.
Duncan Macmillan's "Every Brilliant Thing", co-written with comedian Jonny Donahoe, is interactive theater that calls for participation from a fair number of audience members, making everyone alert and engaged throughout. You might be handed a piece of paper, or your companion. Maybe you won't be, and will find yourself a key character in the proceedings. It's all part of the thrill this particular show offers. It goes beyond watching or even witnessing, you are now a part of it.
It's quite brilliant.
The centerpiece of this storytelling is Angela (Teresa Herrera), who shares the story of growing up amidst her mother's suicide attempts. It starts with a video of our lead living an idyllic, ordinary childhood without hints of her family's inner pain. Her way of coping, of helping her mother, is to list down all the brilliant things she could think of, from the childish (1. ice cream), innocuous (4. the color yellow), to overly specific (517. knowing someone well enough to get them to check your teeth for broccoli.)
This bright-eyed, innocent view of the world gives this particular production (directed by Jenny Jamora) an uplifting almost feel-good vibe aided by bright lighting (by John Batalla) that lets you see every single face with you at the venue. It's a bare set in the round, with piles of childhood clutter lining the central aisle that work as usable props (set design by Marta Lovina). It's inviting, and casual, and welcoming.
Herrera as the lead, is intensely charismatic, showing complete ease in carrying a one-act that practically has the entire audience (or, at least, unsuspecting and inexperienced viewers-turned-scene partners) looking to her for cues.
Macmillan and Donahoe's work doesn't call for audience participation as a gimmick, or as perfunctory device to get audiences to pay attention. It's of the involved sort, the kind that requires the participants to perform in significant ways that leaves them to do with their 'role' as they would, with little prompting or manipulation. It also requires the actor to respond and react to them in as natural a way as possible while veering us back to the story. Herrera impresses at the improv, and so do her chosen audience participants who gamely step up to the plate.
Beyond the novelty of the show's interactive nature, it's a story of mental health problems, and the effect it has on people who suffer from them, as well as their loved ones. For all the show's involvement and audience engagement, Herrera's performance doesn't quite take you to that emotional place that elicits empathy. It remains throughout an experimental, enjoyable theater experience that is first and foremost a showcase of its form, and a story on mental health awareness, second.
But still, Every Brilliant Thing will make you measure your life in brilliant things, and you will realize they come a plenty.
Tickets: Php 1,000.00 - Php 1,200.00
Show Dates: Feb 2 '19, Feb 3 '19, Feb 8 '19, Feb 9 '19, Feb 10 '19, Feb 15 '19, Feb 16 '19, Feb 17 '19, Feb 22, '19, Feb 23 '19, Feb 24 '19
Venue: Zobel de Ayala Recital Hall, Maybank Performing Arts Theater, 26th St., Taguig
Running Time: approx. 1 hr and 20 mins (no intermission)
Credits: Duncan Macmillan (playwright), Jonny Donahoe (playwright), Jenny Jamora (director), John Batalla (technical director & lighting designer), Marta Lovina (set & video designer), Arvy Dimaculangan (sound deisgner)
Cast: Teresa Herrera, Kakki Teodoro
Company: The Sandbox Collective / 9 Works Theatrical
Comments