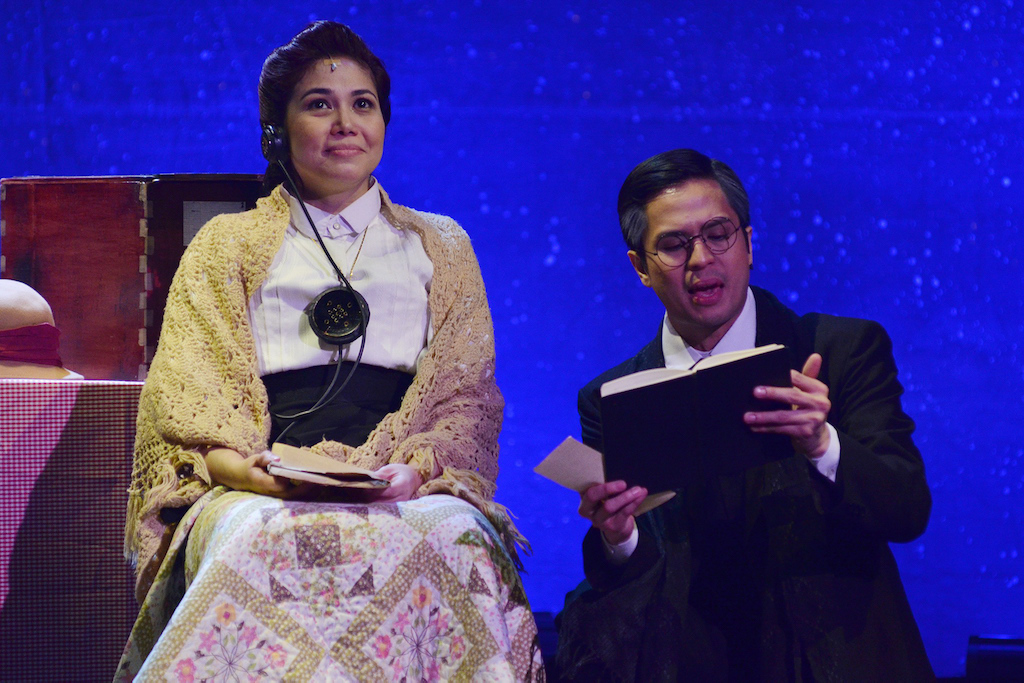 REVIEW: "Silent Sky" shines ever bright
As the old addage goes, 'behind every great man is a great woman'. History is littered with memorable men who have gone down in history for scientific discoveries. The women who have helped them, who gave significant contributions in their own right, their stories are largely untold. Playwright Lauren Gunderson's Silent Sky pulls the focus back on the women–one woman in particular: Henrietta Leavitt, an astronomer during the turn of the 20th century, whose research on the pulsing brightness of Cepheid stars helped create a standard of measurement for the vastness of the universe.
Imagine the implication of her contribution, and yet those who have never encountered her name in text books, (or indeed, have seen this play) have likely never heard of her. There was a moment in act 2, where Henrietta's friends were happily telling her of the people who have used her findings and the name 'Hubble' (an aside that isn't central to the plot) illicited gasps from the audience. They have heard of Hubble, and how fascinating it is that this woman was at the periphery of him. One of the many unknown great women that contributed to this great man.
But this was the time Henrietta lived, and the setting Gunderson crafted in telling Henrietta's story (with much artistic license). She was a woman with big dreams that reached excruciatingly far beyond the confines of her life in Wisconsin, bogged down by familial obligations she would never truly escape. An opportunity to work at Harvard was her ticket out, but immediately as she arrived, she realized that she wasn't exactly given a seat at the table, and instead relegated in the background as were the other women that included one housekeeper-turned-computer, Williamina, played by enjoyably cheeky Naths Everett). They were 'Computers', mere counters and organizers of the stars, effectively tools who do necessary, tedious work for the men to use in their sterling, public, lauded findings. In those days, women weren't even permitted to use telescopes.
It's an unfortunate outcome, but she takes it anyway. Henrietta's feminism wasn't anarchic (unlike her friend Annie Canon–played by Bibeth Orteza replacing Sheila Francisco–who was stoutly a suffragette and wore pants before it was widely acceptable for women to wear pants). Her revolt against the state of things was to do the very best she can, regardless of personal circumstances. After much toil, but never losing her wonder and optimism, she is rewarded with a discovery. Cathy Azanza-Dy perfectly exemplifies this, playing a strong, inspirtional Henrietta with an air of perpetual dignified grace.
Director Joy Virata infuses the production with Henrietta's same wonder and optimism. Production Designer Joey Mendoza backdrops the stage with starry deep space (with lighting design by John Batalla), evoking this feeling of boundless possibility.
Gunderson adds embellishment to Henrietta's story, including a fictional love interest in Peter Shaw (Topper Fabregas delights, especially in his romantic overtures towards Henrietta). He, along with Henrietta's sister Margaret (sweetly played by Caisa Borromeo), were necessary, realistic foils to her limitless ambitions. Peter represented the sexist point of view of the time (as well as potential romance), while Margaret was the embodiment of  women expectations. But Leavitt wasn't regretful of going against conventions, finding complete fullfillment in her work.
Silent Sky, like it's original run last year, is empowering and vibrant; a beautiful reminder that history is her story, too.
Tickets: 

Php 1,000.00 - Php 2,000.00


Show Dates: 

Feb 1 '19, Feb 2 '19, Feb 3 '19, Feb 8 '19, Feb 9 '19, Feb 10 '19


Venue: 

Carlos P. Romulo Auditorium, RCBC Plaza, Makati


Running Time: 

approx. 1 hr and 40 mins (w/ 10-min intermission)


Credits: 

Lauren Gunderson (playwright), Joy Virata (director), Joey Mendoza (production designer), Ogie Reonal (technical director), John Batalla (lighting designer), Jethro Joaquin (sound designer and composer)


Cast: 

Cathy Azanza-Dy, Caisa Borromeo, Topper Fabregas, Bibeth Orteza, Naths Everett


Company: 

Reine Productions in cooperation with Repertory Philippines
Comments