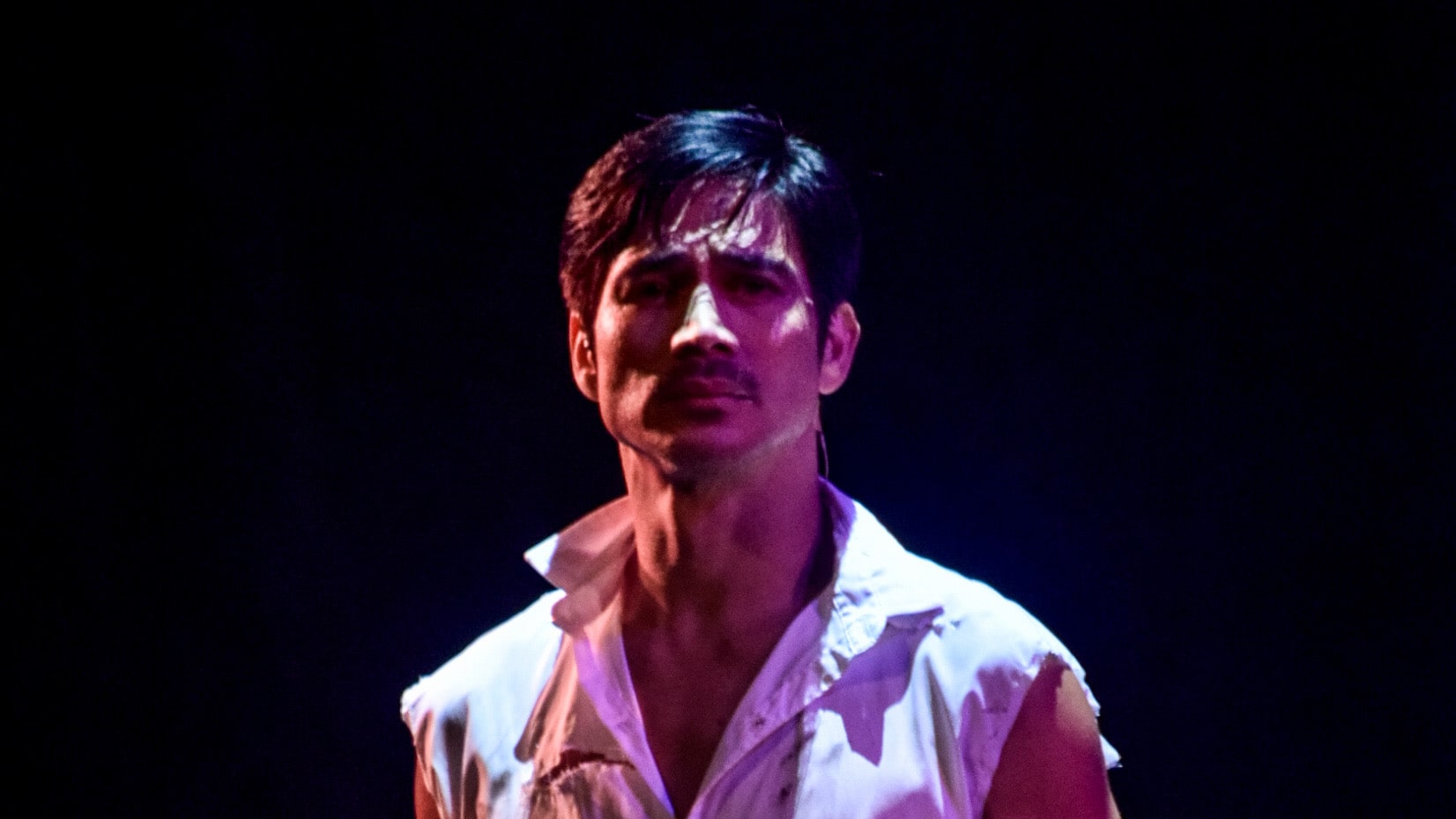 REVIEW: Piolo Pascual-starrer, 'Ibarra,' is a misfire
Starring Piolo Pascual in his professional stage debut, Ibarra attempts to breathe new life into a beloved classic. Yet, despite his superstar draw, the production struggles to deliver, resulting in a lackluster and uninspiring interpretation of Noli Me Tangere.
"Ibarra" promises a fresh perspective on the familiar tale of Crisostomo Ibarra, the affluent and educated protagonist of Rizal's novel, who returns to the Philippines after years of study abroad, hoping to marry his childhood sweetheart, Maria Clara, and effect positive change in his society. Yet, the promise of this narrative richness and depth is lost in the muddled execution of the musical.
Directed by Frannie Zamora with libretto by Jomar Fleras and music by Joed Balsamo, Ibarra fails to put forth a unique or gripping iteration of this classic. The imprecise adaptation resembles a series of barely tethered vignettes rather than a coherent and immersive theatrical experience.
In this show, actors often project their lines out into the audience, breaking the illusion of storytelling. The hard-to-grasp singing, music, and prosaic choreography, exacerbates the overall disconnection from the source material. The resulting effect is that the audience is kept at arm's length, struggling to engage with the story unfolding on stage.
The decision to play it safe with the material leaves the production feeling devoid of risk or daring interpretation. If you're hoping for a show that will illuminate the enduring relevance of Rizal's social critique, it simply isn't Ibarra. Instead, you'll be watching a wearisome retelling where characters and story arcs you thought you knew are unclearly depicted on stage.
The ensemble is largely hit-or-miss, with Carla Guevara Laforteza providing a welcomed spark in her portrayal of Doña Victorina. Jon Joven Uy as Pilosopong Tasyo and Kevin Posadas as Elias similarly stood out as making the most of what they're given. Alternatively, Nicole Laurel Asensio, lamentably played a caricatured Sisa.
At the very center of this entire endeavor is Pascual, who gave an underwhelming performance as Ibarra. Despite the excitement surrounding his stage debut, his portrayal of the leading character was disappointingly lethargic and one-dimensional. There was no discernible connection between Pascual and his fellow performers, with him often performing out to the audience as though he was performing in a concert.
While he certainly looked every bit the strapping illustrado, his monotony teetered to the point of mechanical, making one wonder if he left his famed magnetic charisma offstage. Despite the audience's titillation during his scenes with Myramae Meneses and his one brief display of his chiseled physique, Pascual's chemistry with his Maria Clara was also nonexistent.
Ibarra ultimately felt like a hollow production. One that feels like hard work to watch rather than an opportunity to engage a willing new fanbase on one of our culture's most revered works. Its shortcomings highlighted further by its prohibitive ticket prices, making the experience feel more like paying for the privilege of sharing a room with Pascual rather than a night of engrossing theater.
Ibarra promised a fresh spin on Rizal's work but instead delivered sobering proof that not even the allure of the country's biggest heartthrob can salvage a theatrical experience that lacks narrative strength and innovation. The spotlight may have been on Ibarra, but it was the shadow of its potential that truly took center stage.
Tickets: 

Php 2,575.00 - Php 4,635.00


Show Dates:

 June 8 - June 18, 2023


Venue:

 GSIS Theater


Running Time: 

2 hours and 45 minutes (w/ 20 minute intermission)


Credits:

 Frannie Zamora (director), Jomar Fleras (libretto), Joed Balsamo (music), Paul Alexander Morales (Choreographer and co-director), Mio Infante (production design), Dong Calingacion (lighting design)


Cast: 

Piolo Pascual, Myramae Meneses, Jeffrey Hidalgo, Kevin Posadas, Floyd Tena, Carlo Mañalac,Nicole Laurel Asensio, JD Tena, Elian Santos, Jon Joven Uy, Carla Guevara Laforteza, Meldea Chua, Richelle Joson, Roxy Aldiosa, Aira Maglinao, Rechelle Maynes, Dianne Fabros Isabel, Paula Paguio, Victoria Mina, Carlos Canlas, Neil Tolentino, Roby Malubay, Joseph Magalad Billeza, Anton Nolasco, JV Pascual, Earle Figuracion, Ariel Perino, JM Avelino, Kiko Cruz III, and Lance Soliman


Company:

 Tanghalang Una Obra
Comments