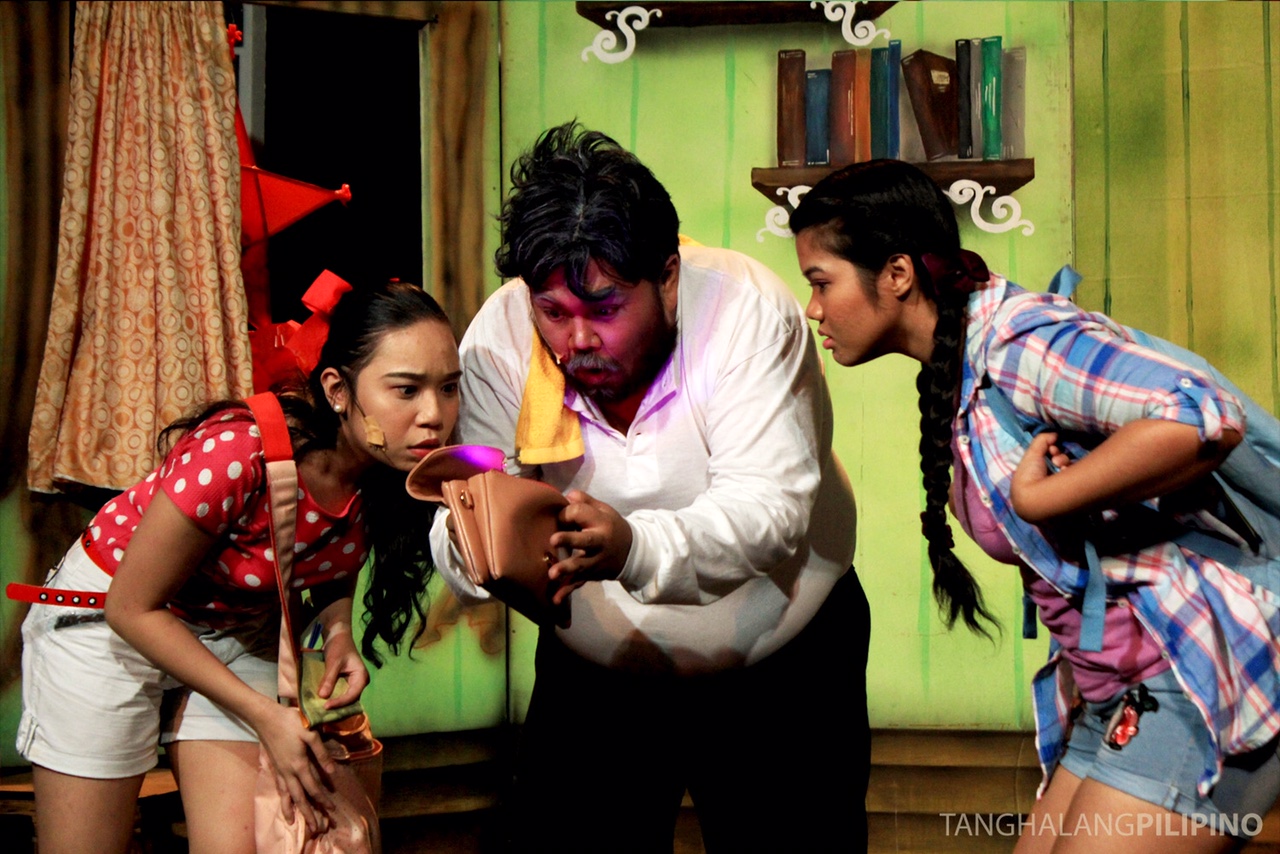 REVIEW: "Lukot-lukot, Bilog-bilog" triggered much, beshie-cakes
Got 4,000 likes, 300 shares, and only 20 pesos in your wallet? Yan kasi kaka-computer mo.  
Shookt, mumshie?!
For Gen Zs—the digital natives only now coming of age entering college—and Millennials—the young adults only now staring their own families—something never really happened or existed unless it's posted on social media. Everything's got to have resibo. And as with every generation, you ain't popular until you've spend a lot of cash on the latest clothes, the coolest destinations, or the hippest concerts. It's the era of humble brags, food porn, and selfies.
It's Tanghalang Pilipino to the rescue of Gen Zs and Millennials who need a teach-in on financial literacy. Lukot-Lukot, Bilog-Bilog is a comedy by Palanca Award-winning playwright Eljay Castro Deldoc and directed by Abner Delina, Jr. This musical is so funny, even the not so young and the financial literate will find themselves LOL.
The musical reveals the travails and follies of Gwyneth (Blanche Buhia), a Gen Z just about to pay for her college tuition as a freshman with remittances from her OFW brother even as her father (JV Ibesate) skips meals to earn more as a driver, and her mother (Antonette Go) keeps the household running. But as she goes off on her way to pay for tuition, she is tempted and waylaid to spend on food, clothes, and trips out of town. Apolinario Mabini, Jose Rizal, an Asian palm civet, Mount Mayon itself, and other characters found on peso bills and coins come alive to admonish her, thanks to a magic wallet given to her by her lolo Sally (Jonathan Tadioan). Also adding her voice of reason is Gwyneth's bestie Jing-Jing (Eunice Gabrielle Pacia).
Lukot-Lukot, Bilog-Bilog is a perfect year ender for Tanghalang Pilipino: a simple and lighthearted yet meaningful and rip-roaringly funny musical to complement the  ambitious productions they've mounted this same theatre season.
Blanche Buhia shines brilliantly as protagonist Gwyneth. Her exuberance and natural penchant for comedy fits the bill. She and the rest of the Tanghalang Pilipino company of actors such as Jonathan Tadioan, JV Ibesate, and Antonette Go also display amazing versatility after having starred in tragedies such as Aurelio Sedisyoso and Ang Pag-uusig.
Lukot-Lukot, Bilog-Bilog also stars Aldo Glenn Vencilao, Lhorvie Nuevo, Doray Dayao, Joshua Martin Tayco, Ybes Bagadiong, and child television actor JM Canlas. The creative team includes assistant director Marco Viaña, production designer James Reyes, lighting designer Ninya Vedruz, soundscape, musical composer and musical director TJ Ramos, and choreographer Lhorvie Nuevo.  
A tour or an extended run of Lukot-Lukot, Bilog-Bilog is tailor-made for sponsorship by financial and education institutions, given its advocacy. Much more than just a didactic exercise, Lukot-Lukot, Bilog-Bilog is an irresistible comedy that should be watched by all ages from all walks of life. Pak, ganern!
Comments