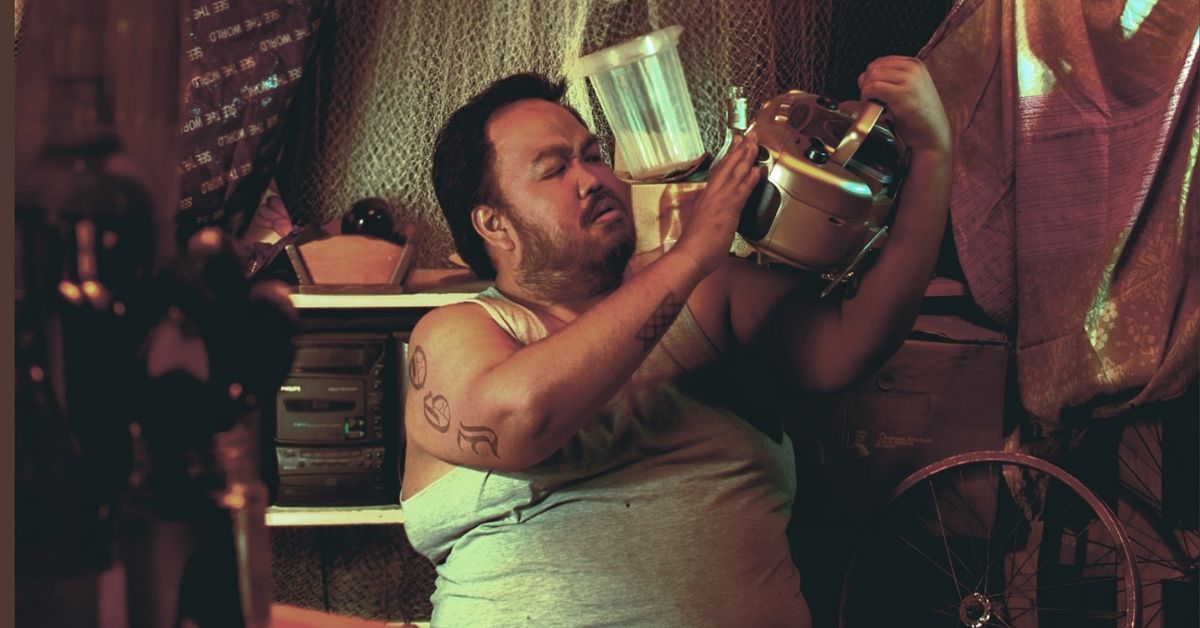 REVIEW: 'Doc Resureccion' is an obliquely political family soap
"Pag maayos ang pamumuhay, maayos ang pagkatao," says Doc Resureccion (Marco Viaña) with his bleeding heart and benevolence, trying to reason to his poor, crude cousin, Pogi, (Jonathan Tadioan) who seems hell-bent on ruining his chances at winning the mayoral race in their city. 
It's a bleak reality in Layeta Bucoy's Doc Resureccion. The setting is dirty and grimy (Ohm David is set designer), and the people are impoverished and crass. But her protagonist, Doc, wants to change all that with a bold promise: "Gagamutin ang Bayan"–only there's a little fly in the ointment: his cousin is also on the ballot and they both have the same last name, splitting the votes.
It's a fascinating premise: how politics need to be so calculated that winning or losing might hinge on how one shows up on the ballot–but this is only the pretense that brings Doc back to his dirt-poor beginnings. What unravels instead in the hour-long one-act (directed by Dennis Marasigan) is sordid, salacious, and biblical violence of blood against blood.
From his initial arrival, Doc rubbed Pogi the wrong way. While Pogi reminisces about the good ol' days where they would loiter around their area and pay courtesy visits to the local brothel, Doc registers this almost blandly, dressed in his everyman clothes and with an air that he's moved well past his "humble" roots.
Their difference is day and night: proper and improper, may-kaya and mahirap, and this carries on throughout the entire story with their most apparent difference being their economic disparity. Doc was able to escape poverty, and therefore, escape crudity. Pogi was the opposite–he stayed put and his behavior remained the same, as did the people around him.
Now, Bucoy's play had other themes coursing through it. There's the incumbent mayor pulling the strings to make sure Doc–the 'good guy'–doesn't win the elections, but what is most apparent are the personal vendettas. Impoverished Pogi might have been paid to ruin Doc's chances at the polls, but his motives–made clear towards the end of the one-act–was that Doc was able to seek a better life for himself and did not want to return to squalor and, well, he takes offense to that.
It's jarring to see how the show, which seemed to be speaking about how political corruption can meet violent ends, turned into the jealous rage of a poor family over one of their own who managed to change his circumstances as it makes a violent shock-and-awe pivot that seemed to have come out of nowhere.
The vulgar poor people (spoiler alert) murders the middle class good guy in this confounding play, and while it says plenty in its hour-long running time, it's almost unfortunate that the lasting, lingering impression of it is something akin to crabs pulling each other down before they escape their bucket.
Tickets:

 Php 250.00 - Php 350.00



Show Dates: 

Apr 17 '22, Apr 18 '22, Apr 19 '22, Apr 20 '22, Apr 21 '22, Apr 22 '22, Apr 23 '22, Apr 24, '22, Apr 25 '22, Apr 26 '22, Apr 27 '22, Apr 28 '22, Apr 29 '22, Apr 30 '22



Venue: 

Ticket2Me



Running Time: 

58 minutes



Credits: 

Layeta Bucoy (Playwright), 

Dennis Marasigan (Director and Lighting Designer), 

Pong Ignacio (Director of Photography), Antonette Go (Assistant Director), TJ Ramos (Music and Sound Designer), Ohm David (Set Designer), Daniel Gregorio (Costume Designer)



Cast:

 Jonathan Tadioan, Marco Viaña, Lhorvie Nuevo, Sherry Lara, Nanding Josef



Company: 

Tanghalang Pilipino
Comments