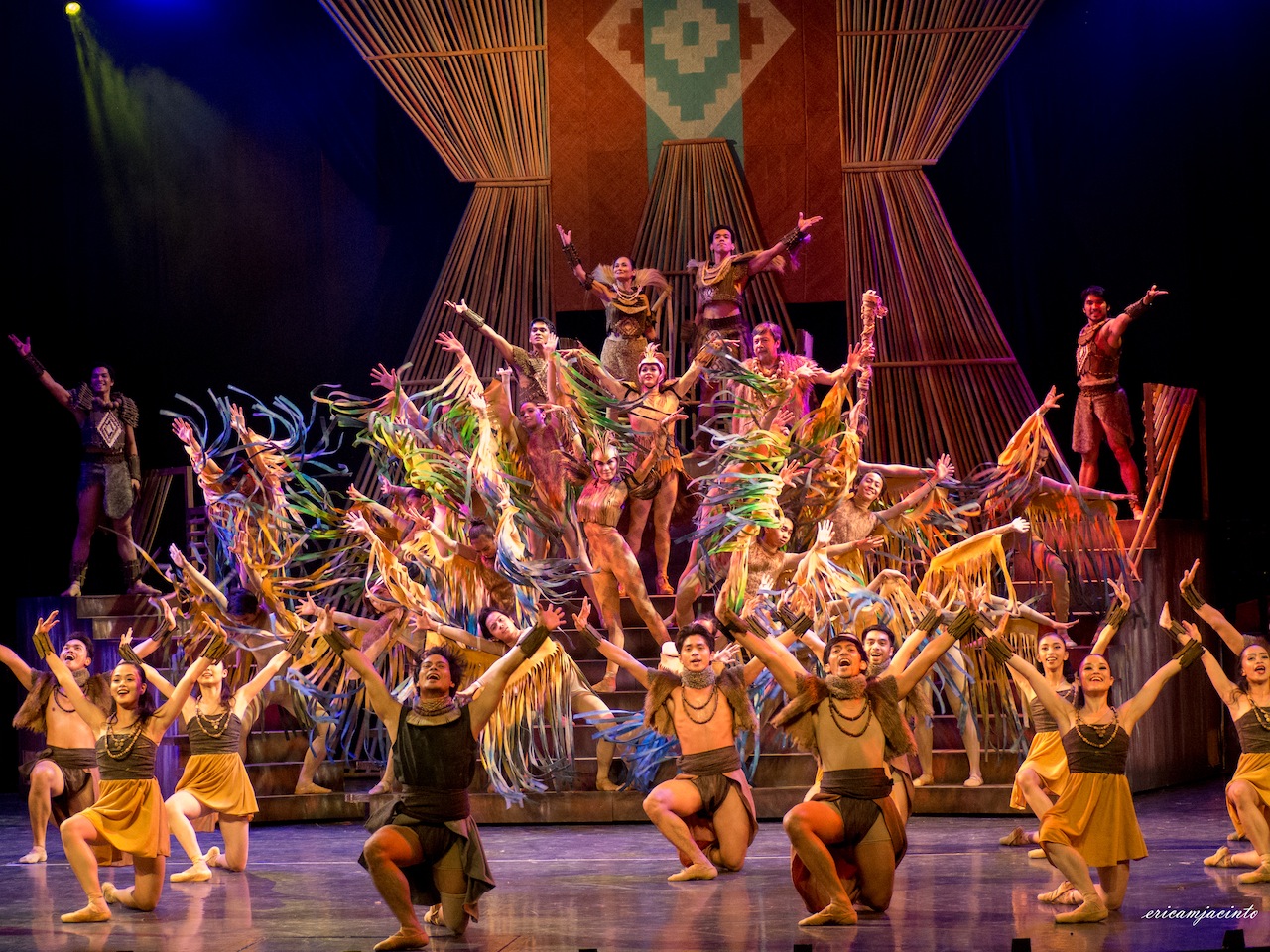 REVIEW: Ballet Manila Takes Flight with Ibong Adarna
Ballet Manila started this year with a very specific vision for the company. They resolved to move forward with a refreshed take on the classics, and create new ballets that will continue to tell stories that need to be remembered by the Filipino audiences.
As Ballet Manila boldly stated during their press con in the beginning of the year, they want to expand their wings with this season aptly called "Flights of Fantasy". Taking it quite literally, their line up includes the contrast of avian nature in the classic Swan Lake and their recently concluded ballet, Ibong Adarna. However, more than the obvious reference to bird wings, I believe that through their first production, they also gave other things wings to fly. They are giving Philippine literature a chance to reconnect with audiences. It was also a rebirth of a dancer.
Gerardo Francisco, currently Principal Dancer and resident choreographer of the Company was given the daunting task of retelling Ibong Adarna independently taking charge of pretty much everything. Such a big opportunity to create with freedom is a rare one. Thankfully, the ballet's first weekend of shows are perfect examples of defining moments born out of saying yes to opportunities. Francisco's first flight was light and easy.
Ibong Adarna is a colorful story about a King who falls ill because of a premonition of betrayal. With Healers unable to help him improve his health, the queen was told of the mythical bird who could bring peace, tranquility and healing to those who have heard her melodies. She quickly sends out her sons Don Pedro, Don Diego, and Don Juan one at time in pursuit of the bird. After a series of tests on bravery, kindness, and sincerity, the true hero is revealed.
Ibong Adarna Reimagined
Gerardo Francisco's staging of the ballet was quite different as he did not directly copy from a particular ethnic or rural community. Instead, he opted to create his own wonderland and used reimagined elements to paint the picture of the Filipino myth.  His assigned movements and characterization was easily relatable. Makisig, malakas, and matapang men filled the stage reflecting the Filipino archetype of warriors. His women, in contrast, were purposefully graceful but equally strong in stride. Noticeably, he has given a contemporary feel to folk dance.
Sets and costumes made by Make It Happen Workshop had an earthy feel with the use of natural materials such as bamboo, walis, banig, and pattern accents. Even the Ibong Adarna did not look like the usual rainbow-hued bird with long tail feathers. Instead, she was dressed completely in gold– keeping colors restricted to her make up. Supporting his vision is the all-original musical composition of Diwa De Leon, whose music was a good fit. Generally, the old elements were revamped keeping only the essential ideas intact.
Picturesque Movement
The power of this ballet lies in its choreography. Francisco successfully weaved  patterns, created levels, and crafted sequences that were visually exciting. He has a penchant for rhythmical, electrically-charged dances which all typically require precision and presence of mind to be executed well. This is consistent in all the sections throughout the ballet. The ballet's best moments were the wonderfully-shaped laudable unisons and ensemble work.
Within minutes of the show, it was quickly established that the ensemble would not take a back seat in this production. The opening number of boys and girls was energetic and polished. The first unison introduced the capacity of the dancers. Both the soloists and the crowd had their moment to shine. The amazon women also collectively displayed a powerful tour de force delivered with a singular breath. 
Storytelling transitions were often dealt with the curtains falling down unnecessarily to show the characters doing simple steps or even just running around. It was heavily anticlimactic to see it done over and over again. Having Don Juan (played by Rudy De Dios) literally run from stage left to the second floor, and then to the stage via the audience entrance was quite disturbing.
There were also a few scenes or characters included to add humor that muddled the story. The sudden emergence of monkeys and fireflies that were pretty much Disney formula were underdeveloped.
Magic of Storytelling
Noteworthy was the performance of the lead characters. Mark Sumaylo as Don Pedro with his princely swagger delivered wonderfully executed leaps. He stayed suspended in the air creating lines that were wonderfully picturesque. Romeo Peralta who played Don Diego had just the right touch of arrogance. His bastardly approach nicely differentiated him from the two brothers. Ever so consistent, Ballet Manila's Principal dancer, Rudy De Dios as Don Juan, displayed refined technique and artistry.  This allowed him to navigate the story and command the audience to root for him.
Of course, no one can forget the two ladies who performed as Ibong Adarna. Abigail Oliveiro gracefully ascended from the skies. Striking a lovely contrast with the earthy grounded humans, she had the gracefulness of a swan and the passion of a firebird. With her elongated, sustained lines she convinced me that she was indeed a mythical bird that could make miracles with her movements. The role was shared by Gia Macuja Atchison who lent her melodious pitch perfect voice to accentuate the power of Ibong Adarna. In perfect harmony she likewise performed with the same tempered  grace and poise. Embraced with just a gentle spotlight, she still managed to capture the full attention of the audience. Her presence was always enough.
Overall, the Ibong Adarna took flight and soared high without hesitation. Francisco's first effort at a ballet was rich in flavor and abundant in talent. Led by Gerardo Francisco, Ballet Manila was rewarded with thunderous appreciative applause. It is beginnings like this that affirm that singular opportunities seized fervently can amount to more.
*All photos were taken by Erica Feliz Marquez-Jacinto.
Comments