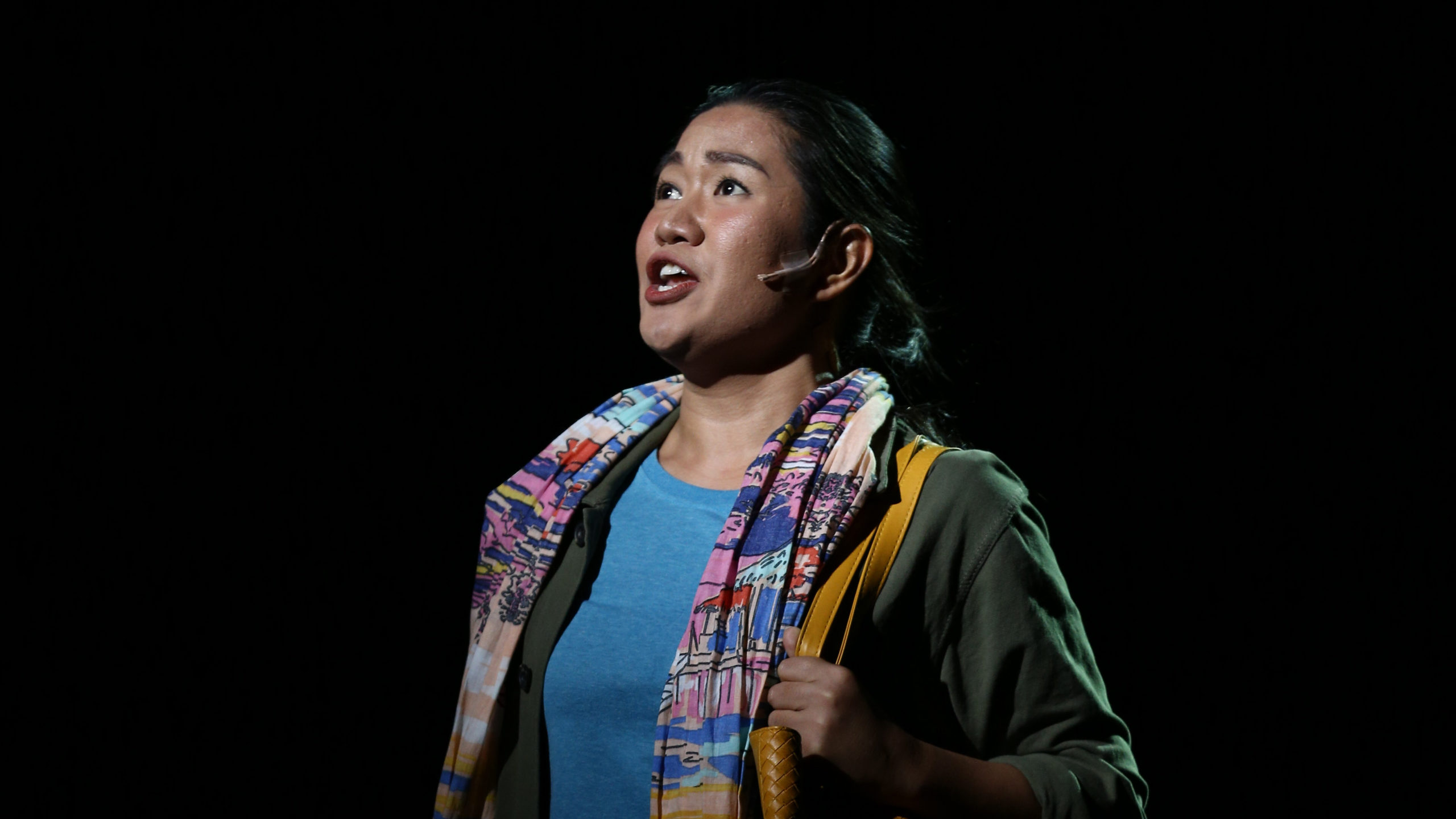 REVIEW: 'Ang Huling El Bimbo' Has Come Of Age
It's been four years since Ang Huling El Bimbo was last on stage. That's a significant amount of time, but in a lot of ways, it does feel like recent memory. Maybe it's to do with the state of the world the last three years, or it could also be due to the ingenious way the musical lived on in the interim through its much-watched pro-shot and it's original cast recording readily available on Spotify.
Of course, the indelibility of Eraserheads in Filipino culture also contributes greatly to its mass and consistent appeal throughout the last four years. Eraserheads' music had been the show's ultraelectromagnetic selling point when it was first staged in 2018. For this run? Far less so, I wager. This time around, Ang Huling El Bimbo, or as its massive fandom affectionately calls it, AHEB, is a supremely satisfying and evocative piece of musical theater that is well able to stand on its own.
Coming of Age
If you've seen it before (as is likely), it hasn't changed: the story is still about these four characters, the origin of their friendships, the tragedy that changed everything, and the reverberating impact of that moment in their adult lives. It is still, of course, set to Eraserheads music. But this run of AHEB is one that seemed to have finally come of age. It's AHEB–directed by Dexter Santos, with dramaturgy by Floy Quintos–at its most nuanced, most emotional, and therefore, most beautiful. 
There's a palpable maturity in the show this time around: a sober and melancholic examination of friendships tightly portrayed by its now evenly distributed narrative weight.
Previously, the story (by Dingdong Novenario) felt as though it revolved primarily around Joy and Hector's love story or the friendship of Hector, Emman, and Anthony. Now, it unfolds as a tale about all four characters. This redistribution of gravity, coupled with impeccable performances across the board, amplifies the complexity and the emotional resonance of the story.
Joy to See
A strong cast welcomes audiences to this run of Ang Huling El Bimbo led by returning stalwarts Gian Magdangal, OJ Mariano (cover for this run, though had been Emman during the gala performance), Topper Fabregas, Gab Pangilinan, Jamie Wilson, and Sheila Francisco, who all come back with deep understanding of their characters that just enriched the entire AHEB experience for audiences. New cast members Katrine Sunga, Nino Alejandro, Paw Castillo, Anthony Rosaldo, and Jep Go, were not to be outdone, all doing right by their respective now-'iconic' characters.
Katrine Sunga's portrayal of Older Joy is especially noteworthy for this run. Her searing performance takes the audience through Joy's incredibly tough life with significant depth. She was well able to shoulder the spotlight as the second act shifts the focus largely on her. This, along with Gab Pangilinan's reliable superstar performance as Young Joy, formed the heart-wrenching core of the story.
Ever Excellent
The show's theatrical elements–Stephen Viñas and Fritz Esase's choreography, Gino Gonzales' scenic design, GA Fallarme's projections, Rards Corpus' sound design, Monino Duque's lighting, Marlon Rivera's costumes–remain a pleasure to witness live on stage again from the crowd-pleasing "Pare Ko" number, to the dreamy "Alapaap" sequence that culminates in one of Philippine musical theater's most indelible (if divisive) end to a first act, and every number between and after.
The music, to no one's surprise, is captivating. Musical director Myke Salomon's masterful weaving of Eraserheads' songs into the narrative fabric of the musical remains a stroke of genius. The familiar hits still resonate, but this time around, it's about more than just rediscovering old favorites in a new light. 
The music has now become an intricate, nuanced thread binding together the characters and their narratives. The songs are no longer just a nostalgic soundtrack, but the pulsating heartbeat of the story itself especially in the gut-wrenching second act.
Worthy Repeat
To no one's surprise, Ang Huling El Bimbo became a major hit. The more it is staged, and the more one watches it, the clearer it becomes exactly why that is so: it had a lot going for it from the off, but it only keeps getting better.
Tickets: 

Php 1,079 - Php 3,776


Show Dates: 

April 21 - May 27


Venue: 

Newport Performing Arts Theater


Running Time: 

approx. 3 hours (w/ 15 min intermission)


Credits: 

Dexter Santos (direction) Menchu Lauchengco-Yulo (assistant direction), Myke Salomon (musical direction), Dingdong Novenario (book), Floy Quintos (dramaturgy), Stephen Viñas and Fritz Esase (choreography), Monino Duque (lighting design), Marlon Rivera (costume design), Gino Gonzales (scenic design), GA Fallarme (projection design), Rards Corpus (sound design)


Cast:

 Gab Pangilinan, Gian Magdangal, Topper Fabregas, Nino Alejandro, Bullet Dumas, Anthony Rosaldo, Paw Castillo, Katrine Sunga, Anna Francesca Quimno, Natasha Cabrera, Miah Canton, Teetin Villanueva, Julia Santiago, Kalaylah Villanueva, Cara Barredo, Liway Perez, Abi Sulit, Mica Fajardo, Red Nuestro, Jasper Jimenez, Stephen Viñas, Jules Dela Paz, Mark Anthony Grantos, Gie Onida, Jordan Andrews, Joshua Bajado, Francis Gatmaytan, Rofe Villarino, Eduardson Evangelio, Emmerson Evangelio, Rapah Manalo, Jep Go, Fritz Esase, Sheila Francisco, Jamie Wilson


Company: 

Full House Theater Company
Comments