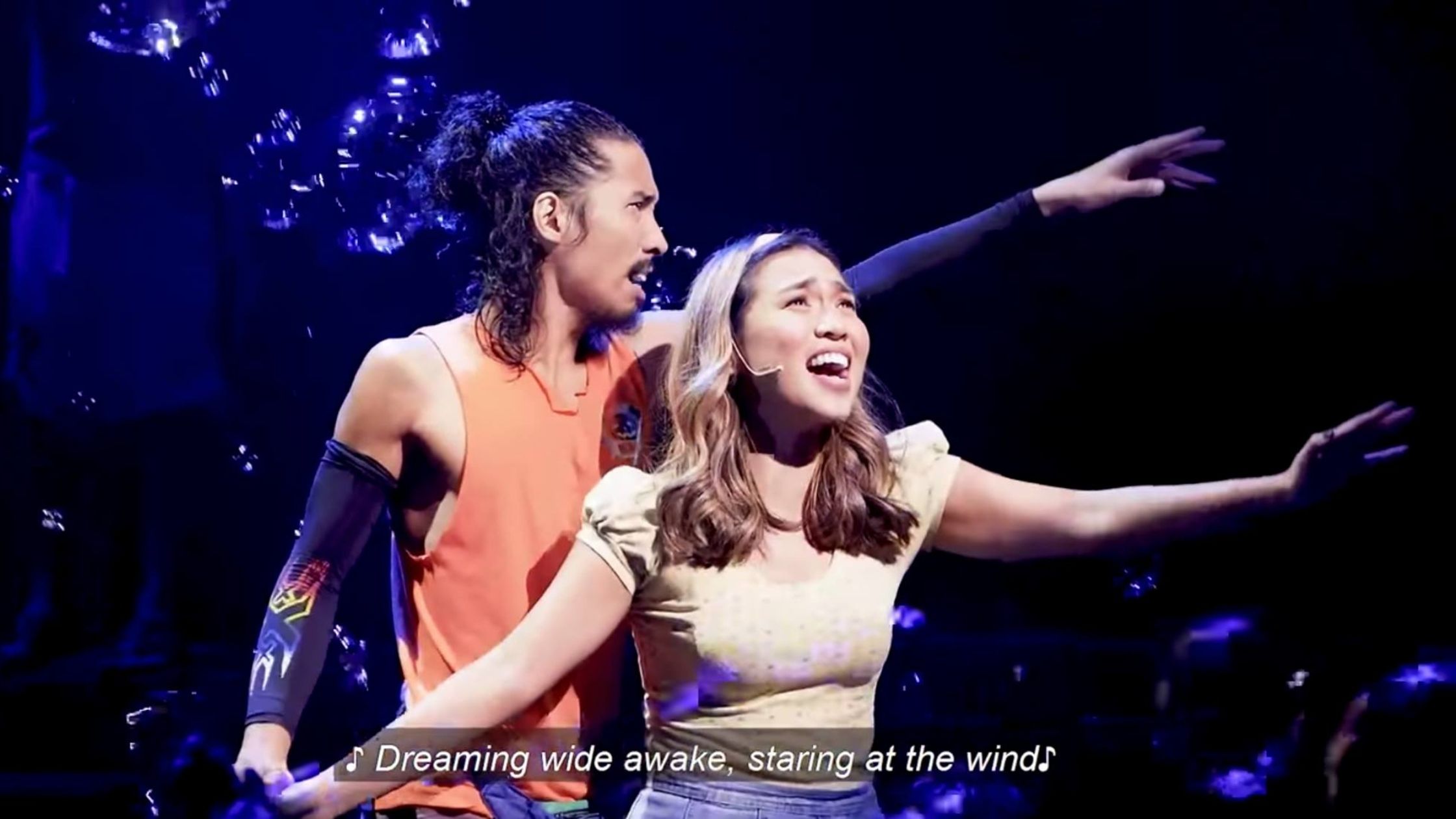 'Rak of Aegis' to Stream Again!
Good news to those who might have missed the hit jukebox musical Rak of Aegis's online stream that concluded yesterday, because it's going to get an encore week!
This time, the show will be available to stream via Ticket2Me's video platform from August 14 to 15. Tickets are available directly via the ticketing platform.
(Note that we are not selling tickets for these dates, but if you want to get info on next streams and other shows, you can sign up for our mailing list here.)
Rak of Aegis is a hit Filipino jukebox musical featuring songs by OPM band, Aegis. Featuring hits like "Basang-basa sa Ulan" and "Halik", it tells the story of Aileen, a young girl with a big voice who dreams of becoming a YouTube sensation. As she tries her hand at fulfilling her dream, she also finds herself in the position of helping her barangay battle health hazards and livelihood conditions amidst unceasing flood water.
The stream will feature Aicelle Santos as Aileen, Pepe Herrera as Tolits, Poppert Bernadas as Kenny, Isay Alvarez-Seña as Mary Jane, Robert Seña as Kiel, Joann Co as Mercy, Jimi Marquez as Jewel, and Gie Onida as Fernan. In the ensemble are John Moran, Matel Patayon, Marynor Madamesila, Lemuel Silvestre, Teetin Villanueva, and Rafael Sudayan.
Written by Liza Magtoto (book) and directed by the company's Artistic Director Maribel Legarda, with musical direction, arrangement, and vocal direction by Myke Salomon. Other members of the creative team include Gio Gahol (choreographer), Mio Infante (set designer), Jonjon Villareal (lights designer), Carlo Villafuerte Pagunaling (costume designer), Maco Custodio (shoe designer), and Jo-ann Pamintuan (accessory designer).
The stream is available worldwide and includes English subtitles. You can even cast it on any device. 
Comments