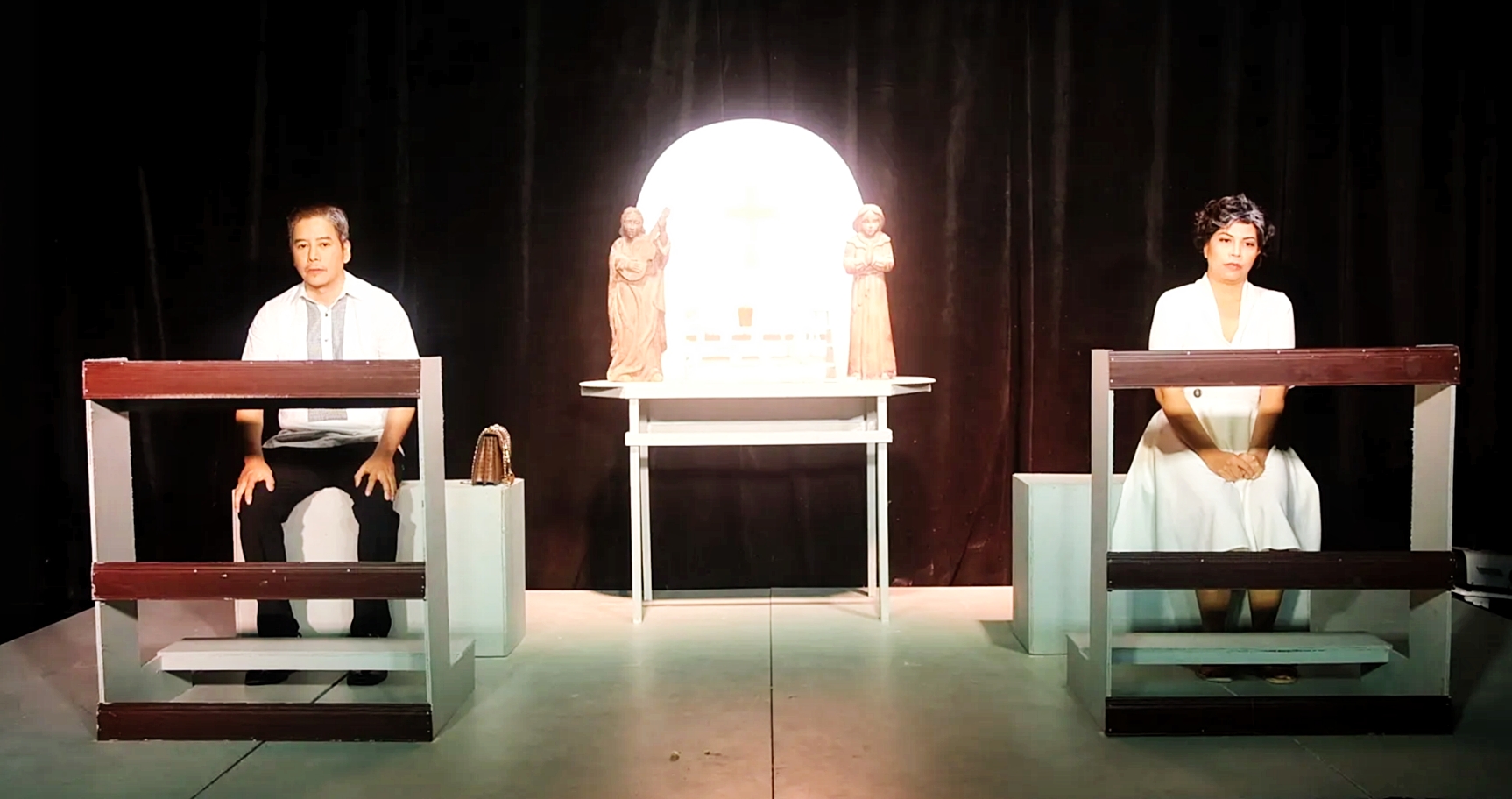 PSF Offers a Unique Weekly Theater Experience
It's been more than two years since shows were shut down due to the pandemic, and it's safe to say that theater fans are yearning to experience live shows again. A few shows like The Virgin Labfest, One Night Stand Cabaret, Bayan Bayanan, Joseph the Dreamer, Mula sa Buwan, Carousel, and the international production We Will Rock You have already announced their upcoming runs, but the Philippine Stagers Foundation (PSF), headed by Artistic Director Vince Tañada, has become the precedent as far as prods for live audiences are concerned.
Last July 2021, PSF launched its new Black Box Theater at Sampaloc Manila, and in December of that year, the group staged its first live twin-bill production at the venue. 
Due to the Omicron surge, the group was only able to resume performances last May 21. Calling it the Bar-Theater experience, they currently have performances every Saturday at 7pm. I went to the June 4 performance to get first-hand experience.

For a cover charge of P100, audiences get a one-stop-shop, 4-hours or more, all-in-one theater experience. There are four 30-40 minute one-act plays in one night, all written by members of the company. The first two are performed by PSF's workshop participants, while the last two are performed by professional members of the company.

"The plays were written by Stagers, mga nabangko na namin na plays from the past,", shares PSF member JP Lopez, who directed the first two plays for the evening. "Before the pandemic, we had a PSF theater festival that we do every summer. Some of these plays won in the past exhibitions."
When asked about the rationale of the format, Lopez shares, "We believe that the best workshop is performance. The best way for them to learn is to continue performing as much as they can, so we give them an opportunity every weekend."
"All of them are being taught how to act, pero kasama rin sila sa pagbuo ng production," he adds. "So we also teach them stage work, technical work… the whole experience."

There are also professional practitioners (Emmanuel Dela Cruz and Alejandro 'Bong' Ramos were the guests this evening) who come and critique the performances during the talkback after every play.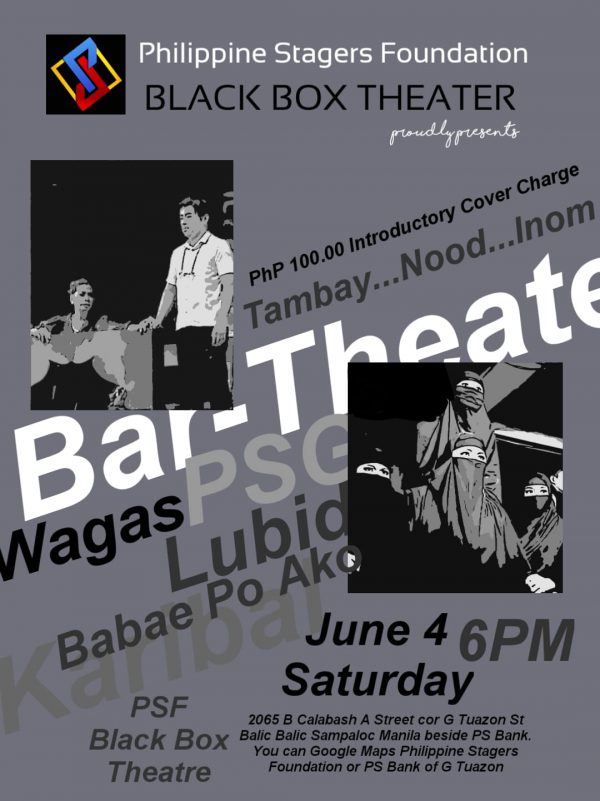 Tañada himself performed in the two-hander, Ilokano-Tagalog play entitled Wagas, opposite the play's playwright, Glory Ann Nacional. During the talkback, Tañada shares that it was his first-time to perform in a one-act play.

When asked how regularly PSF will be doing Bar-Theater, Tañada says that they intend to have a regular showing with fresh new shows every Saturday and hopefully every Friday starting July. "The format with two plays for workshop participants and two shows for professionals ended last Saturday. Workshoppers will graduate next week. We will start with five plays with professional actors this Saturday. So June 11 is really a big night."
Tañada shares that in order to stage the weekly roster of shows, the group rests every Sunday to Monday and starts rehearsals every Tuesday. He checks the progress every Thursday, and does technical dress rehearsals every Friday.

He also chooses the plays from previous writings of his students (he has been handling writing workshops since 2005) and from his own one-act plays which he has developed over time.

The theater can seat 120 to 130 people in its current set-up– a few tables and chairs in the middle and bleachers in the back. Without the tables, the venue can seat approximately 200 people.

Apart from the four plays, there are also theater games in between. In this evening's festivities, audience members volunteered to go up front to say the gibberish of their choice while acting out the emotion that will be thrown at them at any given moment. 
There is also an open mic at the end of the evening, where audiences can volunteer to perform. All throughout the night, audiences are free to purchase and eat or drink from a snack menu of nachos, popcorn, alcoholic, and non-alcoholic beverages.

For more information about the upcoming weekly performances, visit the Philippine Stagers Foundation's Facebook page.
Comments