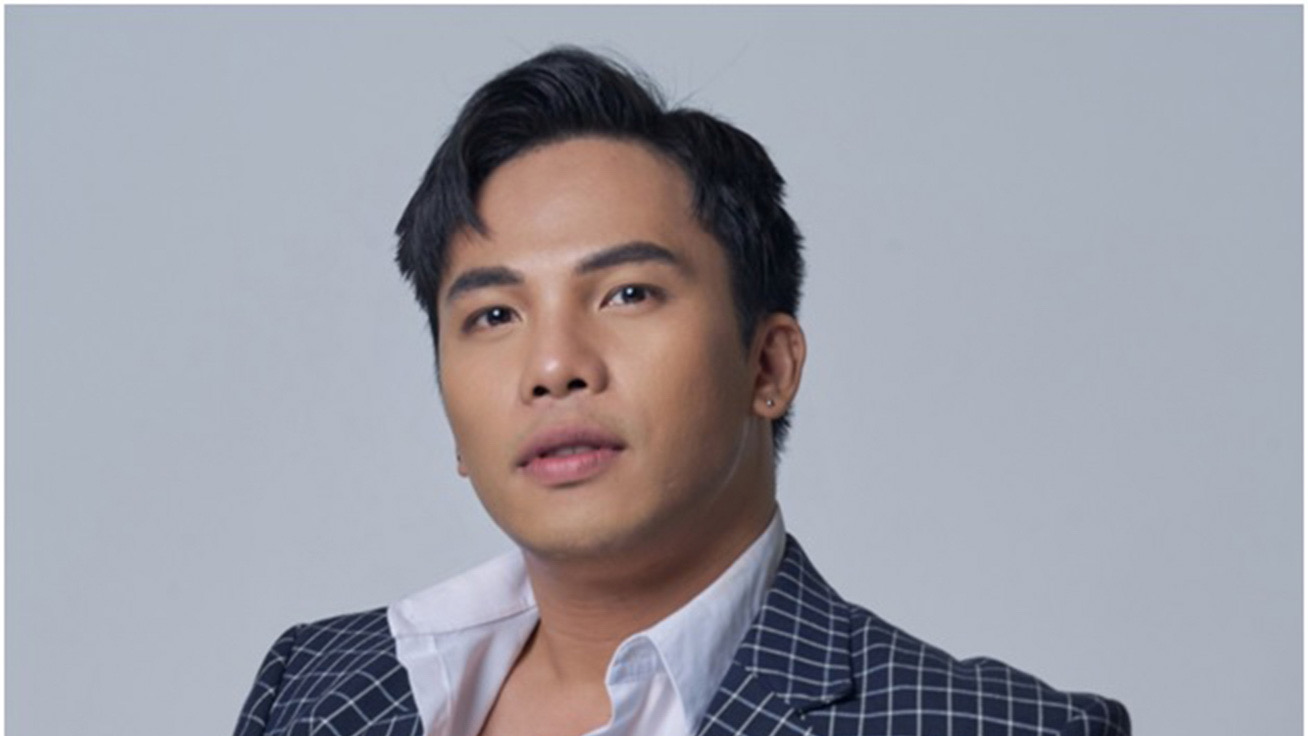 Poppert Bernadas to Stage Solo 'Triple Threats' Concert this December
Update, 12/20/22: The concert has been moved to January 14, 2023 (Saturday), 7:30pm, at the same venue. The postponement is due to a viral infection (not Covid) which has affected Poppert's vocal cords.  Although he is able to sing, pushing through would mean that his repertoire of 14 songs would have to be reduced to just 10, at most. The artist feels strongly that this reduction would be unfair to his loyal audience.  Even if the show has been sold out, Poppert has chosen the more difficult task of healing fully and performing the full repertoire he has been rehearsing.
Poppert Bernadas will be the third and last performer in this year's Triple Threats Concert Series, preceded by fellow tenors Markki Stroem and Arman Ferrer.

Entitled Ang Musika, Ang Teatro, at Ako, Poppert says that the concert will incorporate his origins in the music scene, his works in the theater, and how he has evolved as a songwriter since then. "Basically tribute ito sa mga mentors ko, like Ryan Cayabyab, Ogie Alcasid, my director Floy Quintos, Dexter Santos, and Robert and Isay Seña." 
Since 2007, Poppert has been an original member of the Ryan Cayabyab Singers (RCS), when he was handpicked by National Artist Ryan Cayabyab to be part of the vocal group. In 2014, he was cast as Kenny in PETA's Rak of Aegis. Apart from that and his work in Magsimula Ka in 2010, he has also been featured in other stage productions such as Lorenzo the Musical, Ang Huling Lagda ni Apolinario Mabini, GodSpell, Spoliarium, and Marawi The Musicale.
"Sa show ko naman, basically more on, pagpapakilala kung sino talaga si Poppert. Saan galing si Poppert at ano na si Poppert ngayon after Rak of Aegis. 
Poppert Bernadas' upcoming concert will be directed by Floy Quintos. It will be held on December 21, 7:30pm at the CCP Black Box Theater.
The Triple Threats concert series started in 2013 with the title Triple Threats: Leading Men and Women in Philippine Musical Theater, which featured solo concerts by Nonie Buencamino, Audie Gemora, and Menchu Lauchengco-Yulo. It was followed in 2014 with the same theme, featuring Sheila Francisco, Michael Williams, and Bituin Escalante. In 2015, the title was changed to Triple Threats: Composers, which was headlined by Jesse Lucas, Vincent de Jesus, and Rony Fortich.
It was succeeded by Triple Threats: The Ensemble in 2016, which featured 8 of the country's fresh-faced triple threats from the English musical theater scene: Nacho Tambunting, Kyla Rivera, George Schulze, Maronne Cruz, Steven Hotchkiss, Abi Sulit, Vince Lim, and Chinie Concepcion. Special guests included Carla Guevara Laforteza, Shiela Valderrama-Martinez, Jay Valencia Glorioso, Sweet Plantado Tiongson, Lani Mabilangan Ligot, Lorenz Martinez, Joaquin Pedro Valdes, and Audie Gemora.
In 2018, the series featured musical theater couples– Juliene Mendoza and Stella Cañete Mendoza, Robert Seña and Isay Alvarez Seña, and Franco Laurel and Ayen Munji-Laurel.
You can watch the three tenors Markki Stroem, Arman Ferrer, and Poppert Bernadas perform a song from their Triple Threats concerts below.
Comments