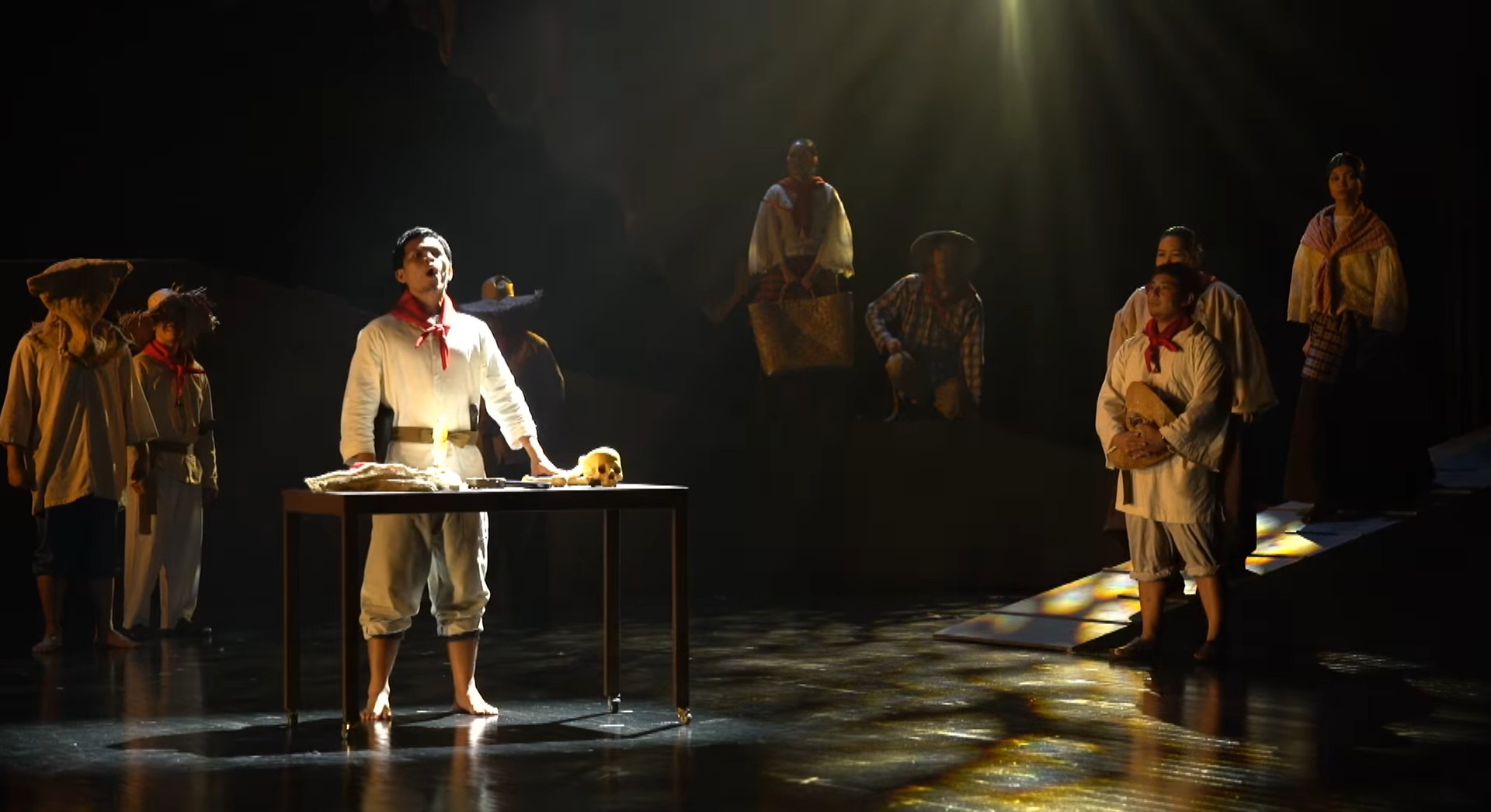 Now Streaming- "²Bayani: Isang Rock Operang Alay Kay Andres Bonifacio" is Online
The 2022 online production of ²Bayani: Isang Rock Operang Alay Kay Andres Bonifacio is streaming again starting today until December 31 in commemoration of Bonifacio Day.
The show streamed last April via KTX, starring Bullet Dumas in the titular role. He is joined by Alyana Cabral, Larissa Buendia, Ali Figueroa, MC Dela Cruz, Greg Abelardo De Leon, Angelo Galang, Matt Gador, Gabo Tolentino, Pat Libao, Norvin De Los Santos, Meyanne Plamenio, Jam Binay, Nashvie Magracia, Lance Soliman, Pio Bagnol, Austin Gonzales, Michael D. Fernandez, Tara Jamora Oppen, Jamie Papa, and Nanding Josef.
Complying with strict health and safety protocols, the production team proceeded with a 10-day lock-in schedule and recorded a stage-to-screen performance last November 2021. After a month of online rehearsals, the production was captured from Areté's Hyundai Hall in the Ateneo de Manila University, the first theatrical performance in the venue after 18 months.
The rock opera was first staged in 1996, directed by Ricardo G. Abad, with an ensemble of student performers under Tanghalang Ateneo at the Rizal Mini Theater in Ateneo de Manila University. In this new staging, the production is still directed by Abad, with music and lyrics by Zosimo Quibilan, Jr. and Khavn, who are all reunited after 26 years.
Also in the artistic team are D Cortezano (lighting design), Adriane Mark E. Ungriano (set design), Tata Tuviera (costume and make-up design), Jared Jonathan Luna (choreography), Matthew Chang (vocal direction), John Robert B. Yam (sound design), Glen Charles Lopez (Director of Photography), Winter David (Property Design and Execution), Rio Reyes (Graphic Design), and JJ Agcaoili (Projection Design).
You can buy tickets via Ticket2Me, where the show will also be streamed.
Comments