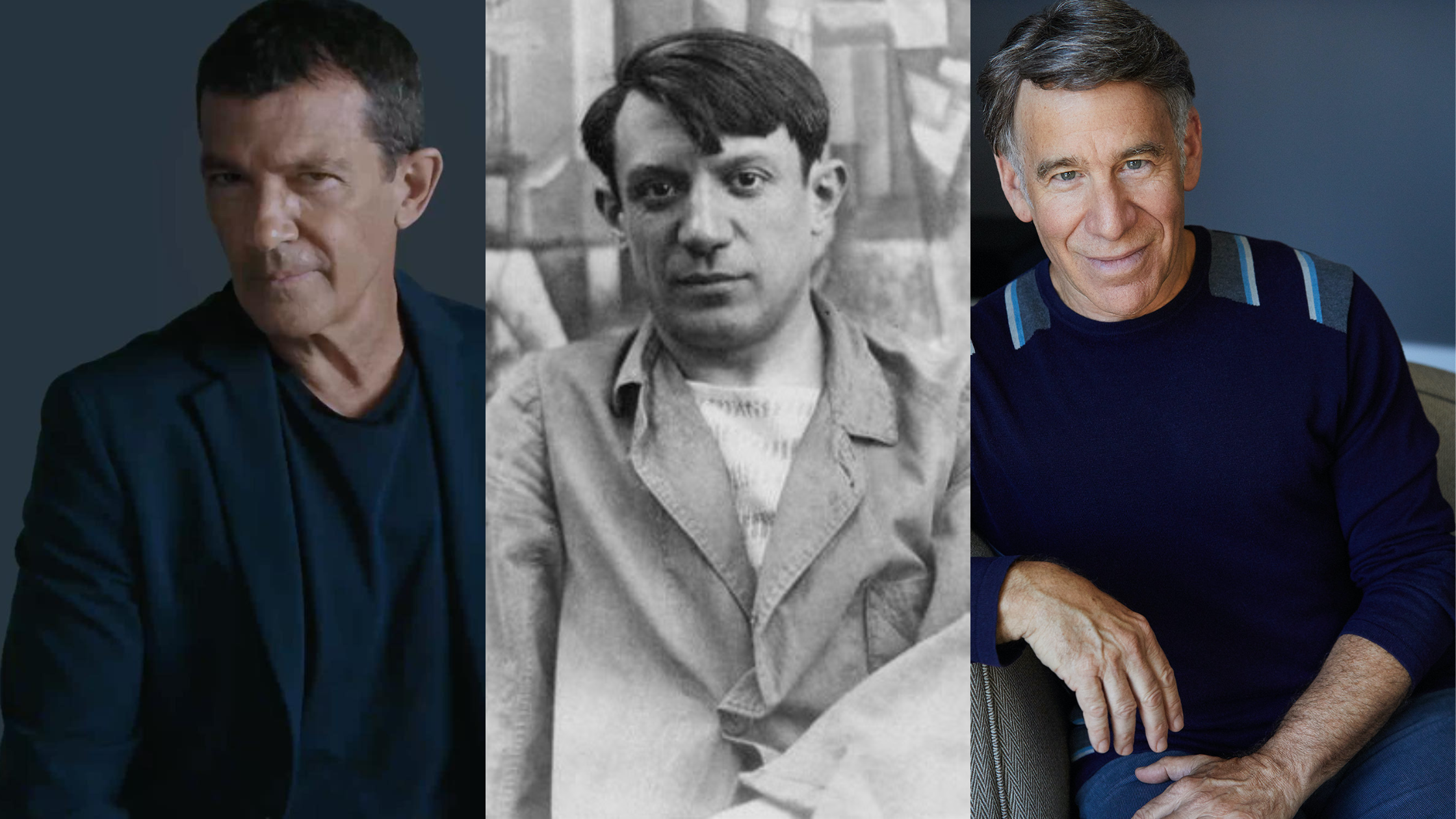 Picasso Musical in the Works with Antonio Banderas and Stephen Schwartz
The life of Spanish artist Pablo Picasso will be adapted into a stage musical, according to the Spanish publication ABC Cultura.
This project will be a collaboration between Spanish actor Antonio Banderas (who is also set to star as Picasso) and award-winning composer Stephen Schwartz (Wicked, Enchanted, Pippin, The Hunchback of Notre Dame), who will write the songs for the piece. The book will be penned by playwright Caridad Svich and Gordon Greenberg, with Greenberg also set to direct. Scenes will be performed in both English and Spanish.
The new musical is being co-produced with Trafalgar Entertainment with plans of bringing the show to both Broadway and the West End. It is currently being developed by Banderas' theater company Teatro Soho CaixaBank in Málaga.
Earlier this month, Greenberg, Schwartz, and Svich took a short research trip to Málaga, Spain, the hometown of both Picasso and Banderas and where the latter is currently working on a new revival of Schwartz's Godspell. Banderas shared this photo on social media:
View this post on Instagram
This will be the second time Banderas will portray Pablo Picasso, having done so in 2018 for the second season of the National Geographic anthology period drama, Genius. The first season focused on Albert Einstein (played by Geoffrey Rush) and the third season focused on Aretha Franklin (played by Cynthia Erivo). Erivo will be starring as Elphaba in the upcoming film adaptation of Schwartz's Wicked.
Comments