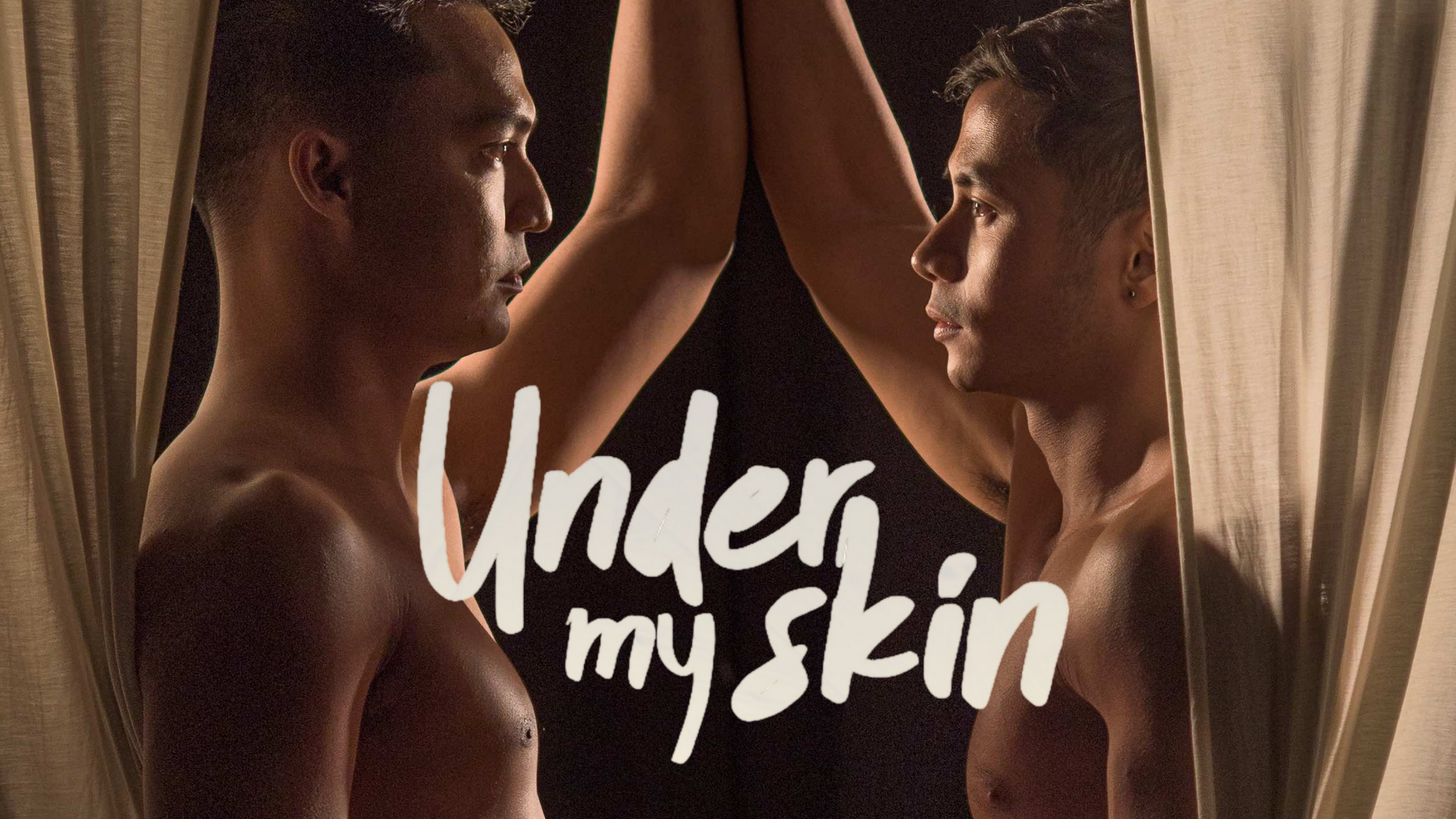 PETA's 'Under My Skin' to Stream Online
Another important theater show is about to stream!
Under My Skin, the provocative and relevant anthology drama on HIV will be streaming.
The show features the accounts of a mother, a beauty parlor employee, an ordinary young man, among others, whose stories are woven together through epidemiologist Dr. Gemma Almonte as they all live through HIV in modern Philippine society.
The show was PETA's last live performance at the PETA Theater Center before the 2020 lockdown. The show wasn't able to finish its initial run, as it was forced to close–along with countless other shows–just two weeks before its closing.
The stream is a recording of a closed-door staging, revamped for a new platform. Written by Rody Vera and directed by Melvin Lee, the streaming cast features Cherry Pie Picache, Eko Baquial, Gio Gahol, Mike Liwag, Kitsi Pagaspas, Dylan Ray Talon, Dudz Teraña, She Maala, Bene Manaois, Erold Enriquez, Jarred Jaicten, Jason Barcial, Joseph Madriaga, Ekis Gimenez, Rachelle Gimpes, Reggie Ondevilla, Csai Habla, and Roy Dahildahil.
The show will stream at the end of November through the first week of December. Tickets are available via Ticket2Me at Php 180.00 for livestream and Php 250.00 for Video on Demand. For more information, you can visit PETA on Facebook.
To buy tickets for November 28 (Sunday), you can send us a message on Facebook, Instagram, or Twitter. 
Comments