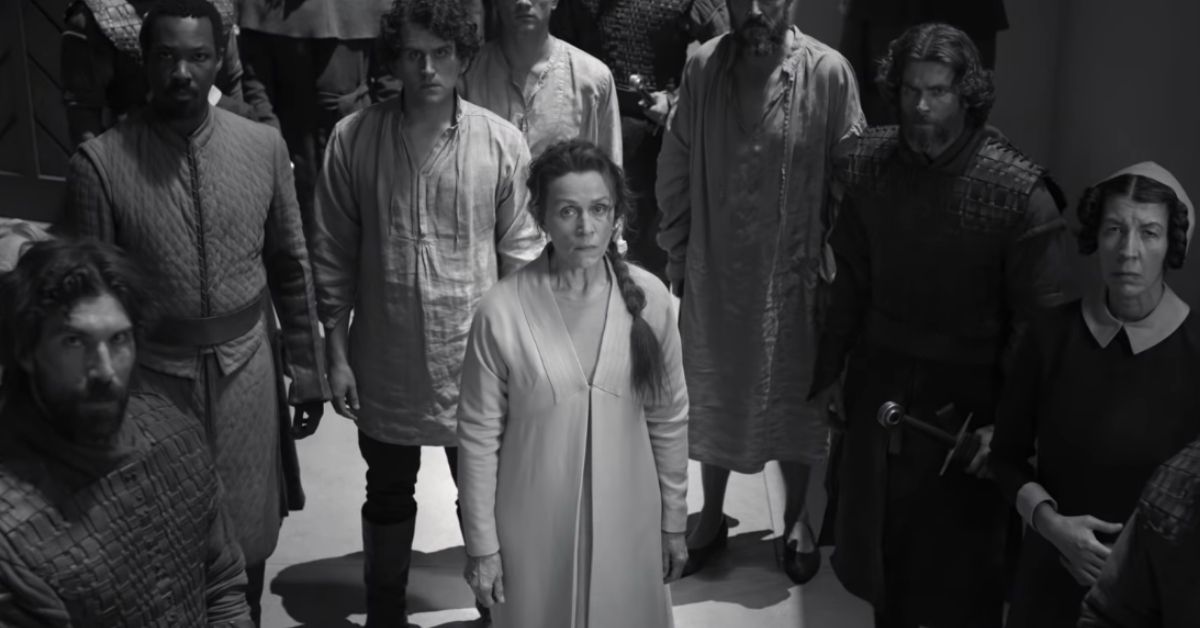 Now Streaming: The Tragedy of Macbeth is Online
The Tragedy of Macbeth, the latest adaptation of Shakespeare's classic tale of ambition and betrayal is now streaming on Apple TV+.
This version is led by Academy Award winners Denzel Washington and Frances McDormand playing Lord and Lady Macbeth. The film was adapted and directed by Joel Coen.
As previously reported, the cast also includes Brendan Gleeson (The Guard) as King Duncan, Corey Hawkins (In the Heights) as Macduff, Harry Melling (Harry Potter)  as Malcolm, Bertie Carvel (Matilda the Musical) as Banquo, Kathryn Hunter (Black Earth Rising) as the witches, Moses Ingram (The Queen's Gambit) as Lady Macduff, and many others.
Macbeth tells the story of the titular Thane of Cawdor who, driven by his wife's machinations, a fatal prophecy by witches, and his own ambition, murders the king and takes the throne for himself. But his victory is short-lived as he is soon racked by guilt and paranoia, spurring him to commit more crimes and to ultimately descend into madness.
This blood-soaked drama has been adapted numerous times on stage and screen. A local staging in 2019 starred Jeremy Domingo and Tarek El Tayech alternating for the lead role with Issa Litton and Anne Gauthier Das Neves alternating for Lady Macbeth. A production starring Sir Patrick Stewart and Kate Fleetwood also streamed last year as part of The Shows Must Go On series.
Washington has performed in several Shakespearean plays on stage such as Coriolanus, Richard III, and Julius Caesar and on film he played Don Pedro in Much Ado About Nothing.
Check out the official trailer below: 
Comments