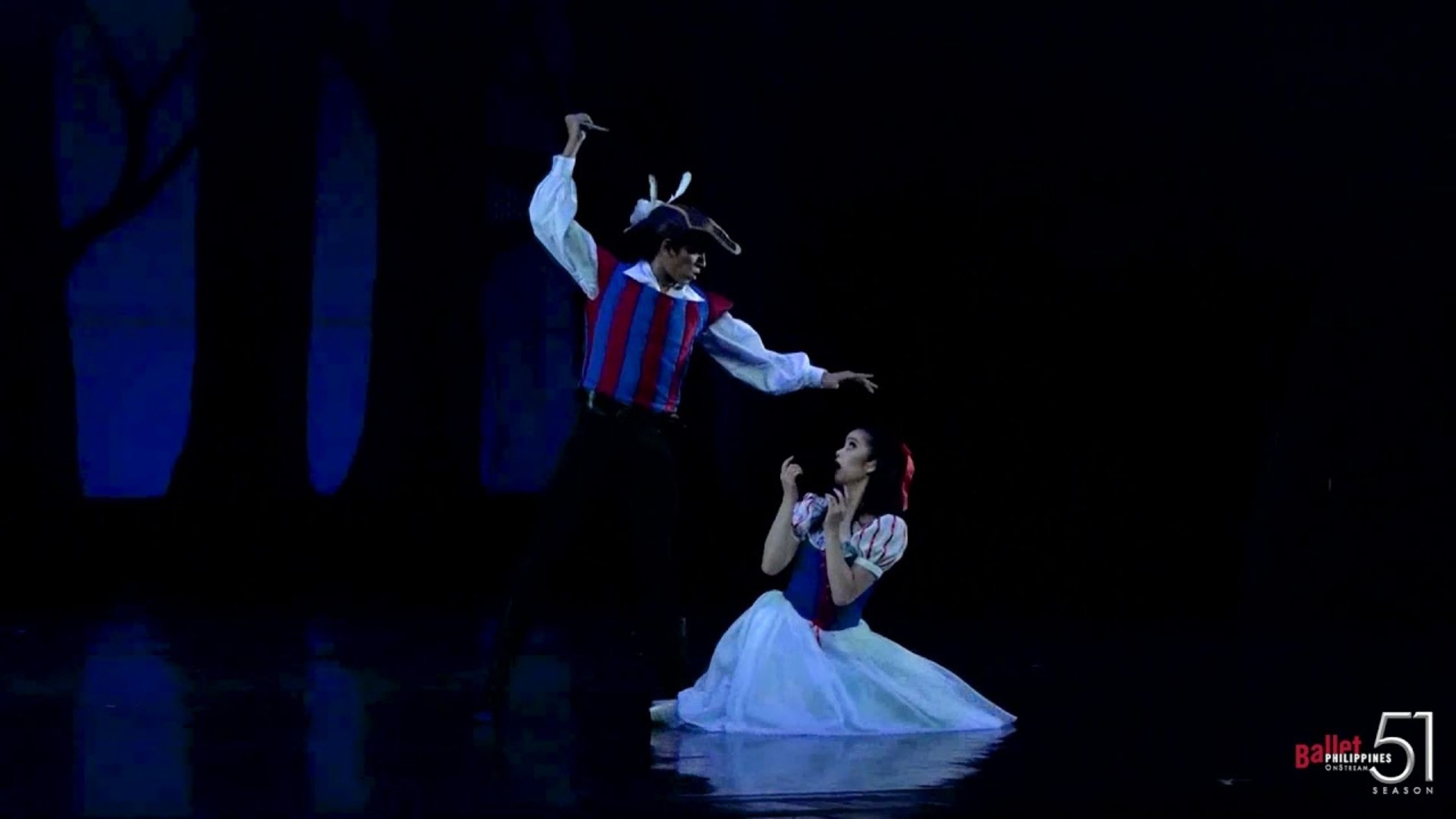 Now Streaming: 'Snow White' by Ballet Philippines
Snow White by Ballet Philippines is now streaming.
Classical and contemporary dance company, Ballet Phillippines, brings to life the classic tale of Snow White in this production. It was first staged as a holiday offering in Ballet Philippines's 19th season back in 1988. It has been restaged three times in 1999, 2007, and finally, in 2018. 
The 2018 production, marked Ballet Philippine's 49th season, and is also the production that is now available for free streaming.
The streaming cast features Monica Gana as Snow White, Ronelson Yadao as Prince Charming, Jemima Reyes as Lead Bird, and Guest Artist Liza De la Fuenta as the Evil Queen. 
Other people in the cast are Lester Reguindin, AJ Reburiano, AL Abraham, Emmanuelle Guillermo, Gia Gequinto, Dan Dayo, Carlo Pagoda, Ramona Yusay, Luigie Barrera, Pearl Cordero, Stephanie Santiago, Graciela Andes, Gianna Hervas, Princess Calido, Gillianne Bearneza, Ysabel Bernardo, Martina Sarmiento, Bea Agustin, Alysaa Laico, Idelle Buhia, Dani Kliener, Judith Po, Sophia Francisco, Martina Gallemit, Bonifacio Guerrero, Earvin Guillermo, Niño Royeca, Ace Polias, Alexis Piel, Ricmar Bayoneta, El Sorilla, John Ababon, Francis Cascaño, Justine Orande, Edgar Lacaba, Mark Balucay, Ivan Castronuevo, June Palen, Rolando Paring, Jessa Tangalin, and Sarah Alejandro.
The show also features Rhea D. Bautista (Regisseur), Effie Nañas (Dance Libretto and Choreography), Arturo Cruz (set & costume design), and Katsch Catoy (Original Lighting Design) for the creative team.
You can watch the full show here:
Comments