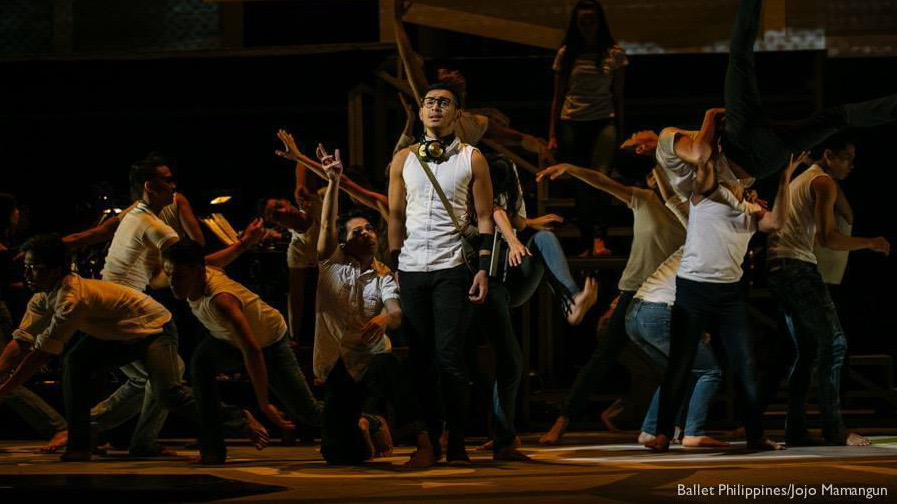 Now Streaming: 'Manhid' Superhero Musical is Online
Ballet Philippines' 2015 production, Manhid: The Pinoy Superhero Musical is now streaming online.
Inspired from comic book super heroes of the 60-90's, Manhid introduces a new generation of Filipino super heroes redefined for today's times. Set in an alternate present day Philippines where the EDSA revolution failed, this musical features heroes and villains with superpowers, and a people sick with Kamanhiran (Apathy). Manhid, which was staged at the CCP Main Theater from February 20-March 8, 2015, was the final production in the company's 45th anniversary season.
The Eraserheads helped compose the music and performed it in the original 1992 production performed at the University of the Philippines. "Kailan", one of the songs from the show, became a top-selling hit.
The main author of the work is Kanakan-Balintagos, with Vincent DeJesus and Carina Evangelista serving as co-composer. Ballet Philippines' then Artistic Director, Paul Alexander Morales, directed the musical and shared the choreography with Alden Lugnasin, the company's resident choreographer.
Also in the creative team are Francis de Veyra (Music Director), Zard Eguia (Set Designer), Victor Ursabia (Costume Designer), Roman Cruz (Lighting Designer), Rody Vera (Dramaturg) and the Radioactive Sago Project (Live Band).
The streaming production was filmed from the February 28, 2015, 6pm performance, featuring cast members Mark Anthony Grantos (Bantugan), Teetin Villanueva (Lam-ang), Kim Molina (Alunsina), Victor Maguad (Gawigawen), KL Dizon (Urduja), Jean Judith Javier (Dilim), Ronah Rostata (Lagrimas), Kazier Policarpio (Sarimanok), Gillianne Therese Gequinto (Kapinangan), Garry Corpuz (Init-init), David Andes (Akasi), Emmanuelle Guillermo (Tuwaang), JV Ibesate (Narrator, atbp.), Mayen Estanero (Mamalahi-ma), Richardson Yadao (Apolaki), Earl John Arisola (Malyari), Katherine Trofeo (Gonongleda), Rita Winder (Rasagadang), Fred Lo (Radia Indarapatra), and Cyril Aran Fallar (Sidapa).
You can watch the full production below.
Comments