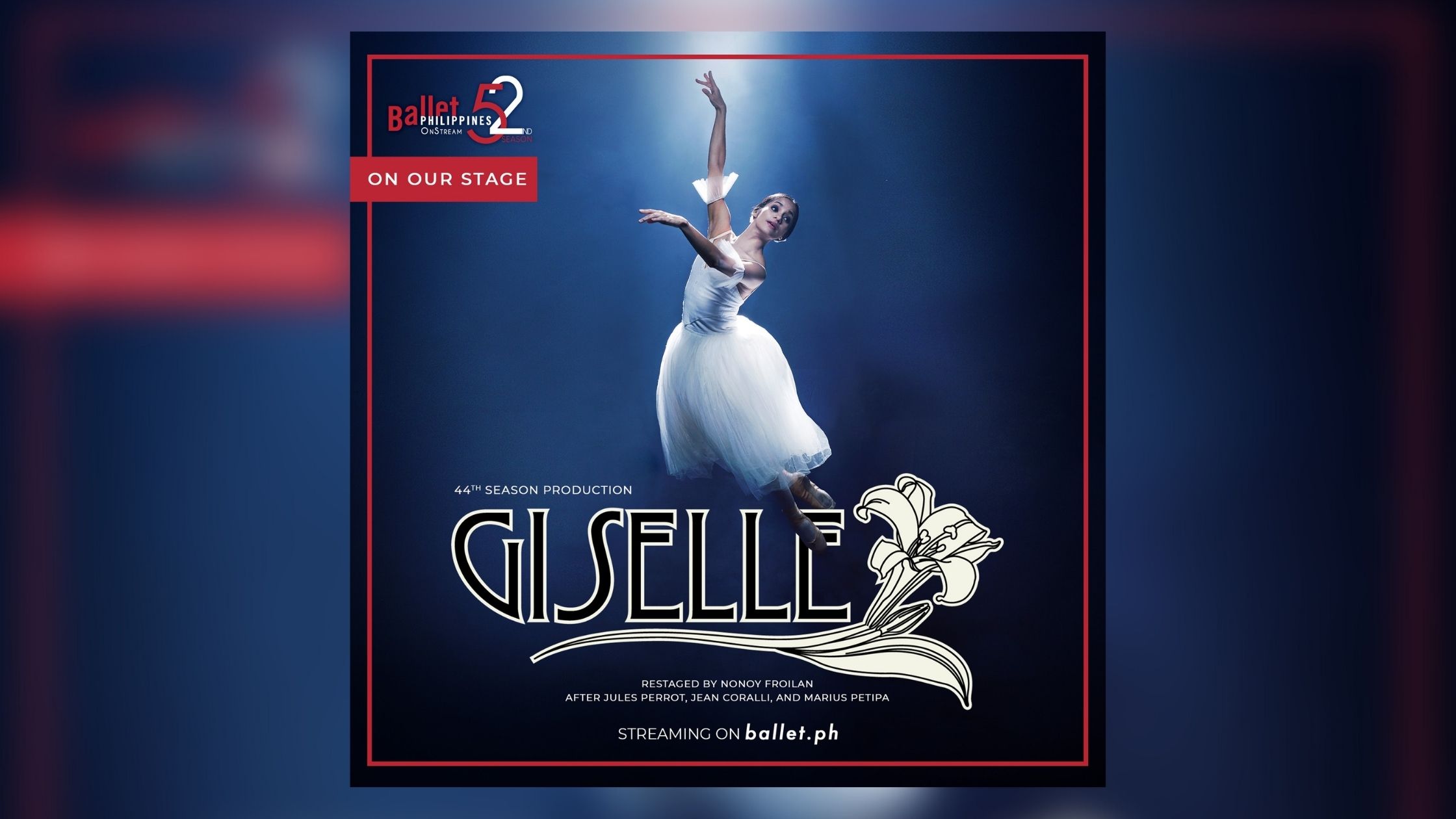 Now Streaming: 'Giselle' by Ballet Philippines
Based on the works of Henrich Heine and Victor Hugo, the 2013 production of Ballet Philippines' Giselle is now streaming online.
Giselle tells the story of the shy, beautiful peasant girl of the same name, who catches the eye of a young aristocrat, Duke Albrecht of Silesia. The besotted nobleman disguises himself as a peasant to win Giselle's affections but their romance is doomed because he is already betrothed to another. 
This breaks the girl's fragile heart and she is subsequently taken in by the Wilis, a group of ghostly maidens who were betrayed by their lovers when they were living and who dedicate their afterlife to tormenting those who wronged them. But the kind and gentle Giselle refuses to exact revenge on Albrecht and instead finds a way to make peace. This classic tale of love, betrayal, and forgiveness has become a staple in the canon of romantic ballet.
The streaming cast features Carissa Adea as Giselle, Richardson Yadao as Albrecht, Shamaine Buencamino as Berthe, Bembol Roco as the Duke of Courland, Gilliane Gequinto and Cyril Aran Fallar, Jemima Reyes and Emmanuelle Guillermo as the Peasant Pas De Quatre. 
The libretto was by Jules-Henry Vernoy de Saint-George and Théophile Gautier with music by Adolphe Adam, and choreography by Jean Coralli, Jules Perrot, and Marius Petipa. The production was restaged by Nonoy Froilan with set and costume design by Dennis Maristany and the late Salvador Bernal, and lighting design by Jonjon Villareal. 
The streaming production was recorded from the August 18, 2013 performance at the CCP Main Theater. You can watch the full show below.
Comments