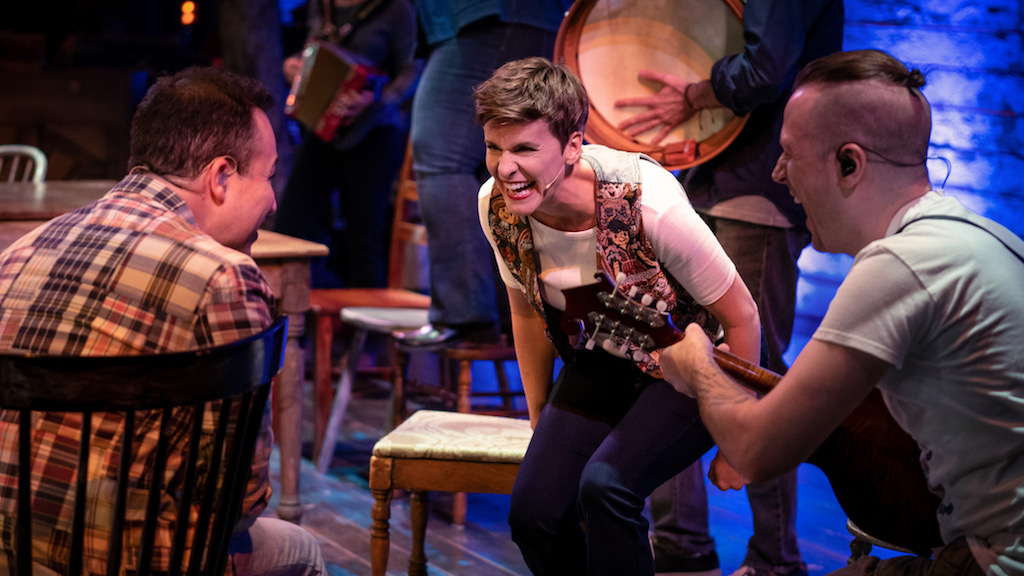 Now Streaming: 'Come From Away' Musical Pro-shot is Online
The Broadway hit musical Come From Away is now streaming on Apple TV+.
Notably, this release of the filmed production takes place one day before the 20th anniversary of the historic 9/11 attacks which are integral to the story. 
The performance currently streaming was filmed on Broadway at the Gerald Schoenfeld Theatre last May with an audience that included 9/11 survivors and front-line workers.
Come From Away tells the story of 7,000 stranded air passengers aboard 38 planes after being forced to land in the small town of Gander located in Newfoundland and Labrador after the September 11 attacks. The hit show is written by Tony nominees and Olivier winners Irene Sankoff and David Hein. It is directed by Tony winner Christopher Ashley, choreographed by Kelly Devine. The show was nominated for seven Tony Awards in 2017.
As previously reported, the cast will be the returning original company members Jenn Colella as Beverley/Annette, Petrina Bromley as Bonnie, Joel Hatch as Claude, Caesar Samayoa as Kevin J./Ali, Q. Smith as Hannah, Astrid Van Wieren as Beulah, and Sharon Wheatley as Diane. Rounding out the cast are fellow company members De'Lon Grant as Bob, Tony Lepage as Kevin T., Emily Walton as Janice, Jim Walton as Nick/Doug, and Paul Whitty as Oz.
Come From Away features unforgettable musical numbers such as "Me and the Sky," "Welcome to the Rock," "38 Planes," and "Lead Us Out of the Night."
The show will return to Broadway on September 21, 2021.
Check out the trailer below:
Comments