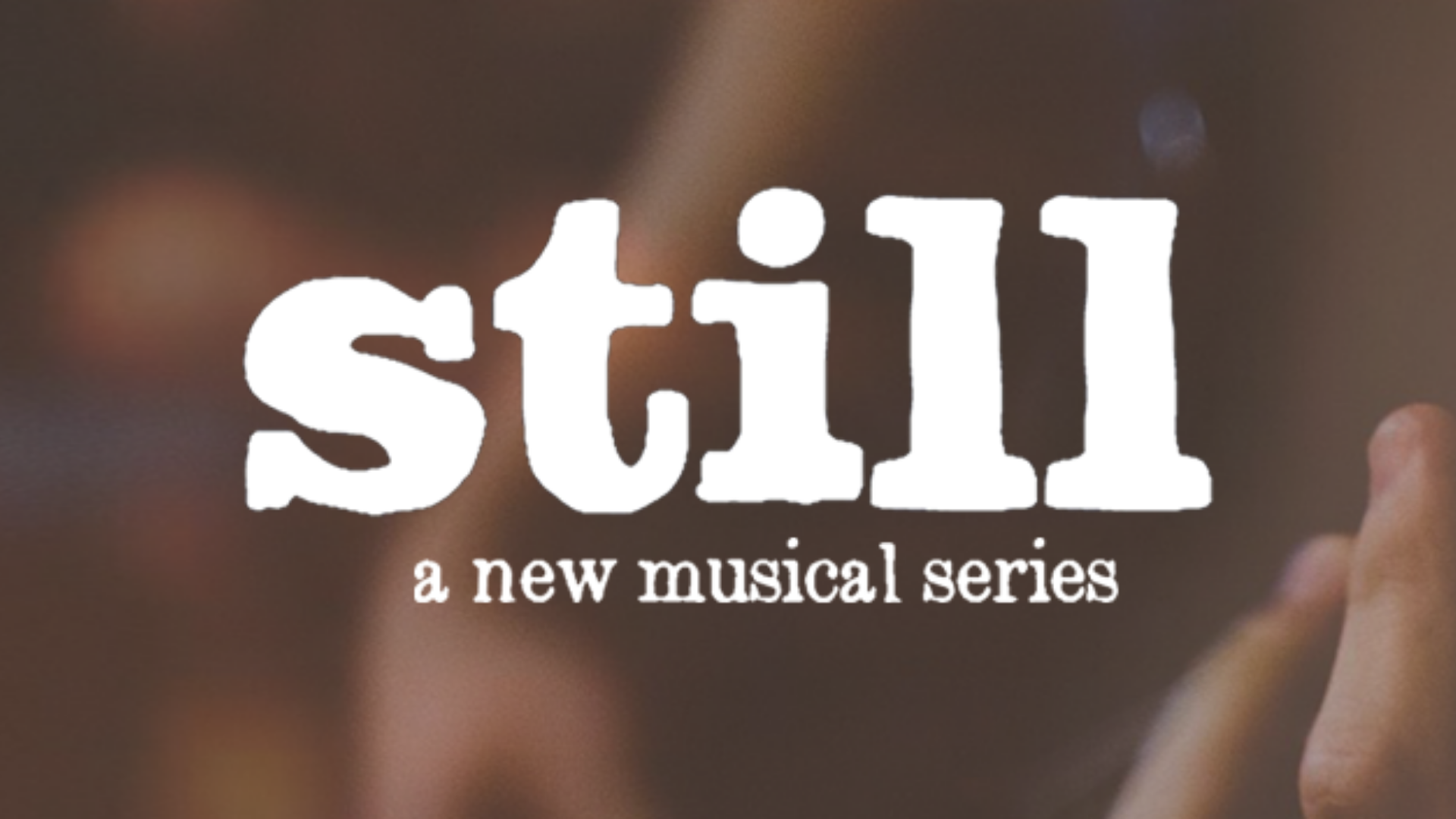 New Musical Series "Still" Calling for Auditions
A new musical TV series from the team behind hit shows like 'Mula Sa Buwan' and 'Dekada 70' has been announced, and you can be part of it!
The production company, Black Box Productions / This Side Up will be conducting the first phase of their auditions online. Those interested can sign up by checking out this link.
For this first phase, deadline of submissions and requirements is on October 6. The second phase with face-to-face callbacks will happen on October 9, 10, and 11.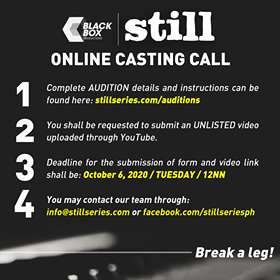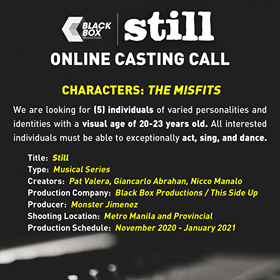 According to the audition details, the musical will be about five misfits finding themselves stranded together during the first part of the lockdown. The show's creators are theater director Pat Valera (Mula sa Buwan, Dekada 70), film director Giancarlo Abrahan (VLF 2020's 'Pilot Episode'), and actor Nicco Manalo (Mula sa Buwan, Ang Huling El Bimbo).
To get the latest information about this new musical, follow Still the Series on Facebook and Twitter, or visit their website, stillseries.com.
Comments