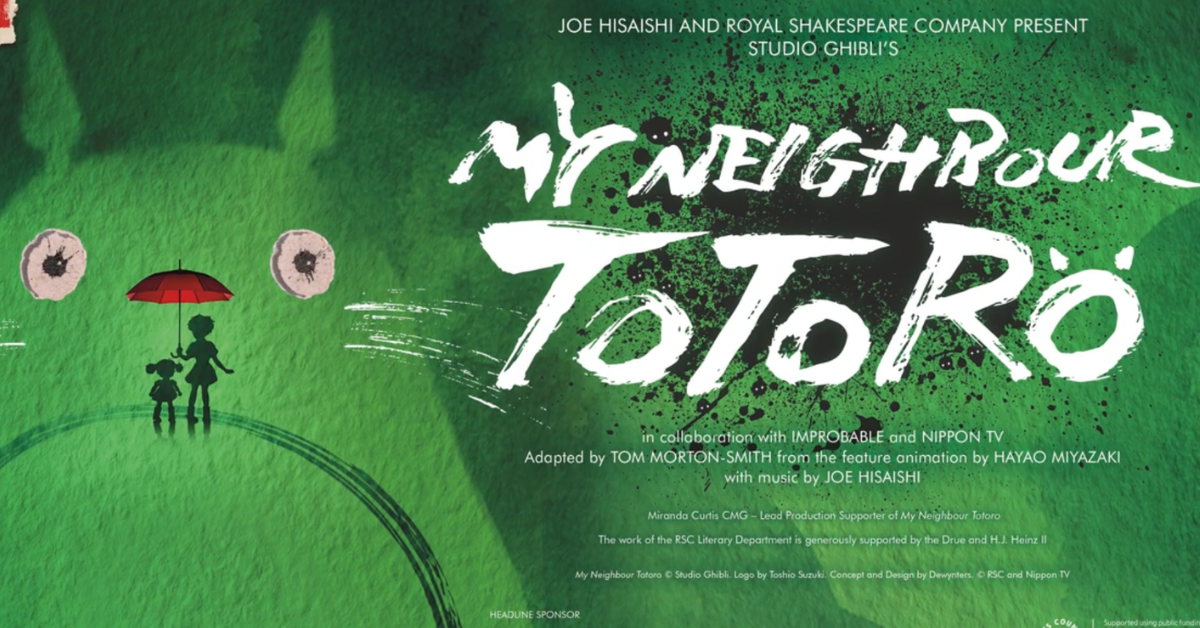 'My Neighbor Totoro' to Get Stage Adaptation
Studio Ghibli's classic animated film, My Neighbor Totoro, is being adapted for the stage by the Royal Shakespeare Company, and the film's original musical composer, Joe Hisaishi.
According to a report by Variety, the production will open at London's Barbican arts complex this fall in collaboration with Improbable and Nippon TV.
The 1988 film My Neighbor Totoro follows the adventures of two sisters, Satsuki and Mei, during one unforgettable summer where they meet the ancient protector of the forest named Totoro. The coming-of-age story has captured the hearts of audiences for decades and the Totoro character has become one of the most popular characters in Japanese animation.
The show is written by playwright Tom Morton-Smith (Oppenheimer) and directed by Phelim McDermott with production design by Tom Pye, costumes by Nakano Kimie, lighting by Jessica Hung Han Yun, and movement by Yamanaka You-Ri. The production will also feature puppetry by Basil Twist and music from Hisaishi's score in a new orchestration by Will Stuart, performed live with sound design by Tony Gayle. Artwork for the adaptation includes a hand-drawn title by Toshio Suzuki, producer for Studio Ghibli, who was involved in the planning and production of the original animated film. Casting has yet to be announced.
The Royal Shakespeare Company is behind many stage productions aimed at children such as The Magician's Elephant, Wendy & Peter Pan, and, most notably, Matilda The Musical.
This is the second Studio Ghibli animated film to be adapted for the stage, following Spirited Away which opened in Japan earlier this year and will be streaming on Hulu in July.
My Neighbor Totoro will play from Oct. 8, 2022, to Jan. 21, 2023.
Comments