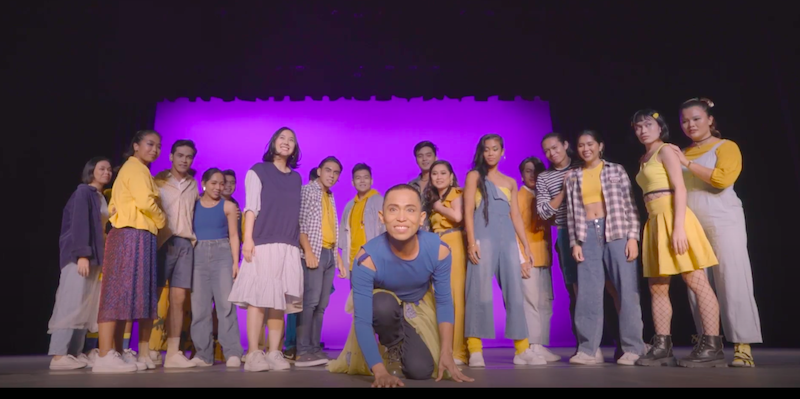 'Mula sa Buwan' Announces Ensemble Cast, Show Dates, Venue, and More!
In a new video teaser posted on the Mula sa Buwan Facebook page, the company announces that the show will be returning for a limited 12-day run from August 26 to September 11, 2022 at the new Samsung Circuit Performing Arts Theater.
In the video, audiences can hear the cast singing whispers of the song Malaya while it unveils both new and returning cast members who will be part of its featured cast and ensemble. The upcoming run will have a bigger cast, 27 in total. Featured cast members include Phi Palmos, MC Dela Cruz, Jon Abella, and Jillian Ita-as.
They are joined by ensemble cast members Abe Autea, Miah Canton, Francis Gatmaytan, Mark Anthony Grantos, Jep Go, Mitzie Lao, Deborah Lemuel, Rapah Manalo, Eizel Marcelo, Kinnara Mayari, Shaira Opsimar, Ericka Peralejo, Liway Perez, Ace Polias, Mikaela Regis, Chesko Rodriguez, Keith Sumbi, Khalil Tambio, Stephen Viñas, and Lance Reblando.
The actors playing the lead roles of Cyrano, Roxane, and Christian have yet to be announced. Ticketing details will be announced soon.
You can watch the teaser video below.
The production previously ran at the Henry Lee Irwin Theater in December 2016 and February 2017, and at the Hyundai Hall, Areté in Ateneo de Manila University last November to December
2018
.
Directed by Pat Valera, Mula sa Buwan is a musical adaptation of Edmond Rostand's Cyrano de Bergerac and Soc Rodrigo's Filipino adaptation, with songs such as Ikaw, Matatapos Din, and Ang Sabi Nila. The show is written by Valera (concept, book, and lyrics) and William Manzano (music and lyrics).
You can also watch a video from the final callbacks below.
Comments