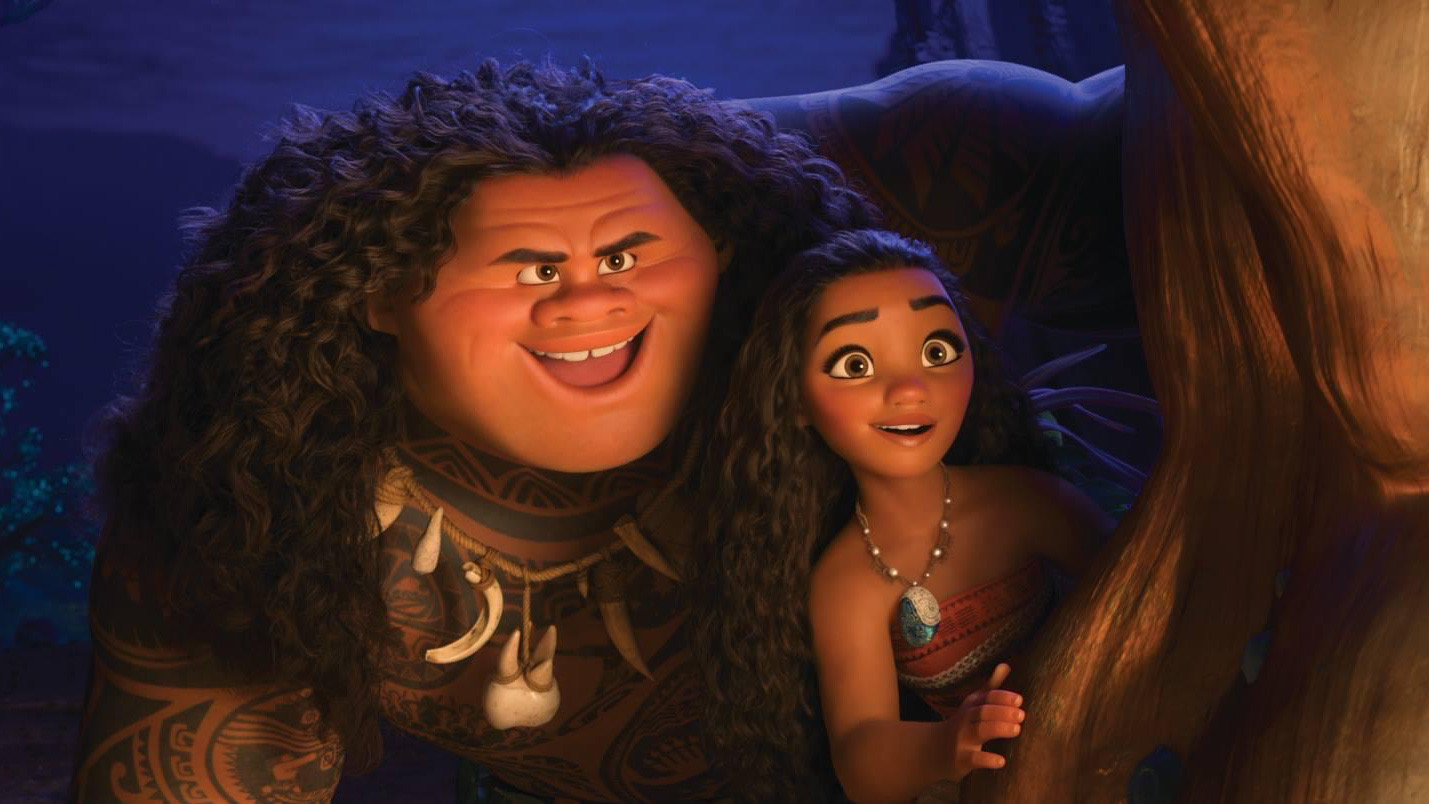 'Moana' Live-Action Remake is in the Works
A live-action remake of Disney's Moana is in the works!
Dwayne Johnson made the announcement through a pre-recorded video message shot from Hawaii. "We are so excited and happy to announce that a live-action reimagining of Moana is in the works," says Johnson. He will be returning to play the demigod Maui, the character he voiced in the 2016 animated film.
"As many of you may not know, the brilliant team at Disney animation, my partners, we found so much inspiration for Maui in the mana and the presence of my late grandfather, the legendary High Chief, Peter Maivia," he adds. "He would walk in, light up the room, the energy, the tattoos, the hair, the bod."
"So, as you guys can see, perfect timing as the sun comes out, just how deep this story is for me. Because, in a way, when I bring Maui to life, I'm doing it in the spirit of my grandfather."
According to Deadline, Johnson will produce the film alongside Dany Garcia and Hiram Garcia via their Seven Bucks Productions, as well as Beau Flynn via Flynn Picture Co. Auli'i Cravalho, who was the original voice actor of Moana in the animated film, will serve as executive producer, together with Scott Sheldon of Flynn Picture Co.
Moana follows the story of an adventurous teenager who sails out on a daring mission to save her people. During her journey, Moana meets the once-mighty demigod Maui, who guides her in her quest to become a master way-finder. Together they sail across the open ocean on an action-packed voyage, encountering enormous monsters and impossible odds. Along the way, Moana fulfills the ancient quest of her ancestors and discovers the one thing she always sought: her own identity.
It features original songs written by Lin-Manuel Miranda, Opetaia Foa'i, and Mark Mancina, and an orchestral score also composed by Mancina.
You can watch Dwayne Johnson's video announcement below.
Comments