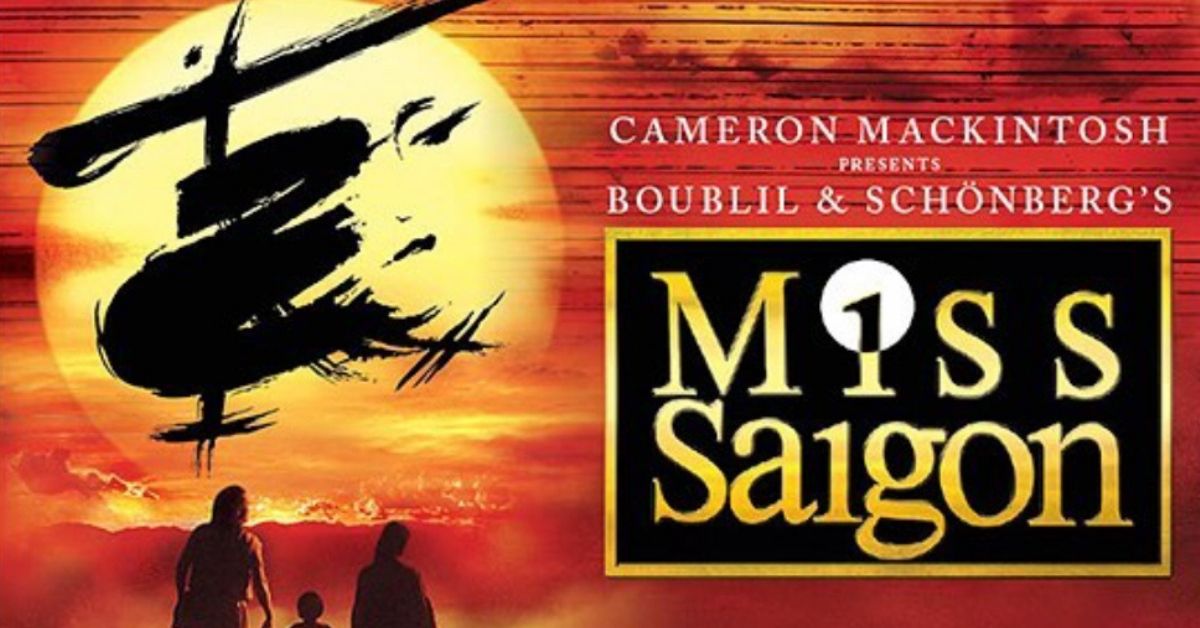 'Miss Saigon' Prod in Guam Calls For Auditions
In honor of its fifth anniversary, the Guam Philharmonic Foundation Inc, in collaboration with World Theater Productions, will be staging a production of the musical in Guam in fall 2022.
The production is currently accepting video auditions for all roles until March 31, 2022. Interested applicants must email their résumé, headshot, and audition video (link or file) with a performance of a song from a Broadway musical to audition@wtpguam.com. 
Successful candidates will be invited for call backs. According to the production's director, Jojo Urquico, anyone is free to submit their audition pieces as long as they have a US visa or a US passport. It will be a "very short" run and rehearsals start in August.
According to the Saipan Tribune, the production is also looking for members of the pit chorus, orchestra musicians and dancers, and technical crew production management.
This production is supported in part by a grant from the National Endowment for the Arts, the Guam Council on the Arts and Humanities Agency, Government of Guam, and the Office of the Governor and is presented through special arrangement with Music Theatre International. 
Set during the final days before the American evacuation of Saigon in 1975, MISS SAIGON is a passionate and powerful story about an American G.I., Chris, and a young Vietnamese woman, Kim, who fall in love, just as their world is falling apart around them. The show is also based on Giacomo Puccini's 1904 opera, Madama Butterfly.
Miss Saigon has music by Claude-Michel Schönberg with lyrics by Richard Maltby Jr and Alain Boublil, adapted from the original French lyrics by Alain Boublil with additional lyrics by Michael Mahler. The role of Kim was originated by Lea Salonga, for which she won a Tony Award.
Miss Saigon ran at the Cultural Center of the Philippines in 2000 with Salonga reprising her role as Kim.
Comments