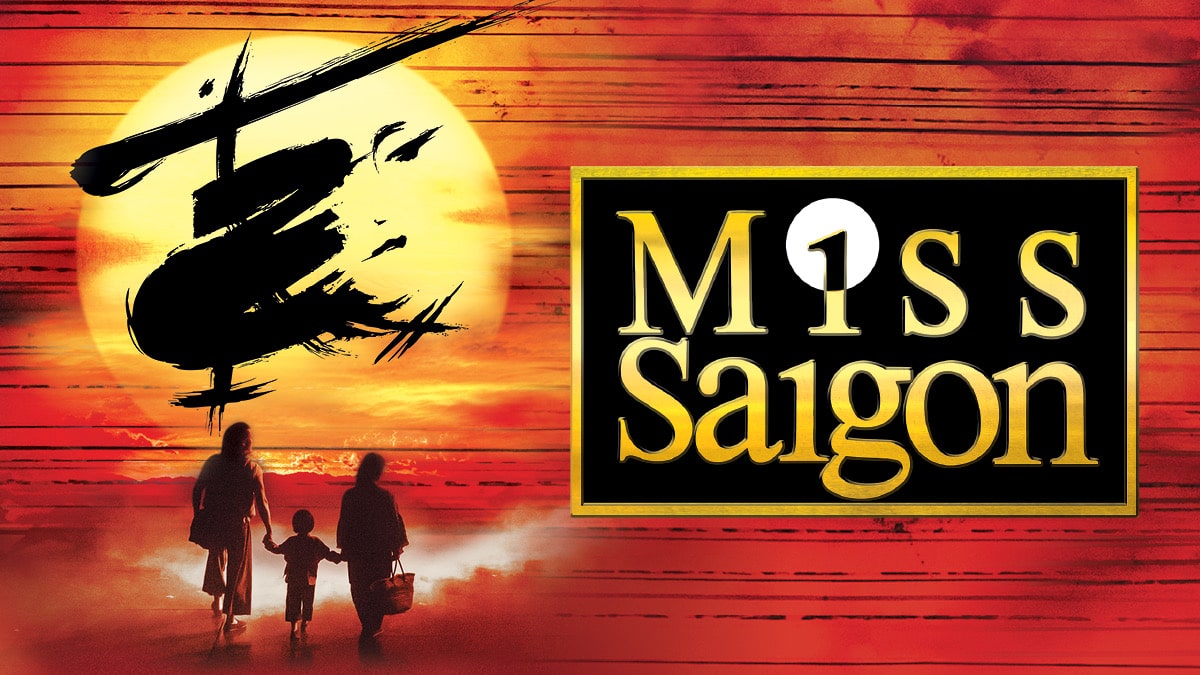 'Miss Saigon' Coming to Manila in March 2024
The heat is on in Manila!
GMG Productions, in association with GWB Entertainment, has announced that Cameron Mackintosh's production of Boublil & Schönberg's Miss Saigon is heading to The Theatre at Solaire this March 2024. 
The new international production of Miss Saigon opened in London in May 2014, followed by a Broadway run and a succeeding US Tour. It has just completed a theatrical run at Sydney Opera House, which will be followed by limited seasons in Melbourne and Adelaide.
Producer Cameron Mackintosh shares, "I'm absolutely thrilled to be bringing my spectacular new production of Miss Saigon to Manila. Without a doubt, it is the best production of Saigon I have ever produced, with one of the most brilliant casts that have ever performed the show around the world. I can't envisage another show of this scale being done in Manila for the foreseeable future." 
Carlos Candal, GMG Productions' CEO, added that "Following the incredible success of Hamilton, and continuing with GMGP's commitment to bringing the absolute pinnacle of musical entertainment to Manila, I could not be more excited to be presenting Miss Saigon at the Theater at Solaire. Filipinos have a deep connection with Miss Saigon because it has been the stage where countless Filipino artists have had their moment to shine."
"The production has given talents like Lea Salonga, Jon Jon Briones, Joanna Ampil, Rachelle Ann Go, and countless others a platform to showcase their extraordinary skills and passion, and we're excited to welcome a new company of world-class performers to share the new staging of this phenomenal production." 
Cameron Mackintosh's production of Boublil and Schönberg's Miss Saigon first premiered in London's West End in 1989. The Tony and Olivier award-winning musical has been seen by 38 million people worldwide, staged in 32 countries, in over 350 cities, and in 15 different languages for the past 34 years.                                                                                              
A retelling of Giacomo Puccini's classic opera, Madame Butterfly, Miss Saigon moves the love story to 1970s Vietnam. The audience follows a young Vietnamese woman named Kim as she navigates the chaos of Saigon during the Vietnam War, falls in love with an American G.I. named Chris, and embarks on an extraordinary three-year quest for reunion, all while harboring a heart-wrenching secret. 
Miss Saigon has music by Claude-Michel Schönberg with lyrics by Richard Maltby Jr. and Alain Boublil, adapted from original French lyrics by Alain Boublil, with additional lyrics by Michael Mahler. The new production is directed by Laurence Connor with musical staging by Bob Avian and additional choreography by Geoffrey Garratt. The production design is by Totie Driver and Matt Kinley based on an original concept by Adrian Vaux; costume design by Andreane Neofitou; lighting design by Bruno Poet; projections by Luke Halls; sound design by Mick Potter; and orchestrations by William David Brohn. Music supervision is by Alfonso Casado Trigo and Guy Simpson.
The Manila season is presented at The Theatre at Solaire by GMG Productions, with tickets on sale on November 6 only through TicketWorld. Theater fans can also enjoy exclusive first access to the show with UnionBank of the Philippines as the show's official sponsor and pre-sale partner or through the GMG Miss Saigon waitlist at www.gmg-productions.com. Pre-sale period will run from October 23 to November 3.
Casting has yet to be announced.
Comments