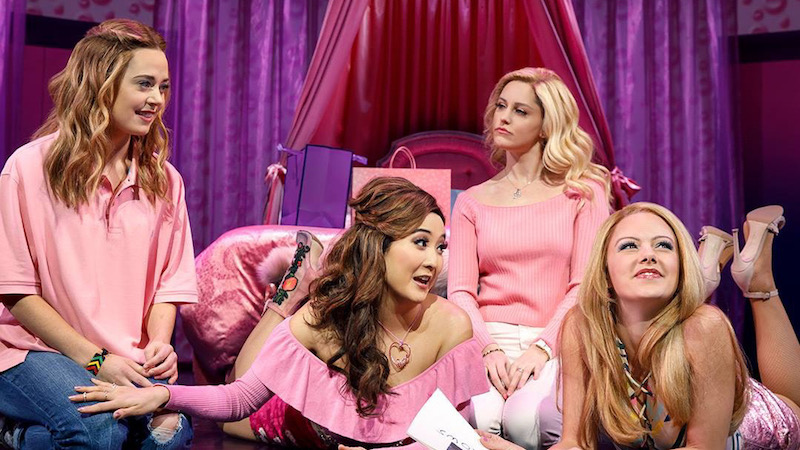 "Mean Girls" Musical Set For Movie Adaptation
According to Variety, Tina Fey, the writer of the Mean Girls Broadway musical (book) and the 2004 movie of the same name (screenplay), has announced that the musical is being adapted into a movie for Paramount Pictures.
Mean Girls follows Cady Haron, a teenager who grew up on an African savanna. She moves to the suburb of Illinois with her scientist parents and gets sucked into the peer politics of high school.
The original Broadway cast featured Erika Henningsen as Cady Haron, Taylor Louderman as Regina George, Barrett Wilbert Weed as Janis, Grey Henson as Damian Hubbard, Ashley Park as Gretchen Wieners, and Kate Rockwell as Karen Smith. The show opened at the August Wilson Theatre on April 18, 2018 and was nominated for 12 Tony Awards including Best Musical. The 2004 film featured Lindsay Lohan as Cady Heron, Rachel McAdams as Regina George, and Amanda Seyfried as Karen Smith in what was her film debut. Fey played the role of high school teacher Ms. Norbury.
Broadway musical composer Jeff Richmond, lyricist Nell Benjamin, and Fey return to the creative team, with Fey and Lorne Michaels producing. The Broadway musical is also in final talks for a West End opening in 2021.
Casting for the movie adaptation has yet to be announced.
Comments