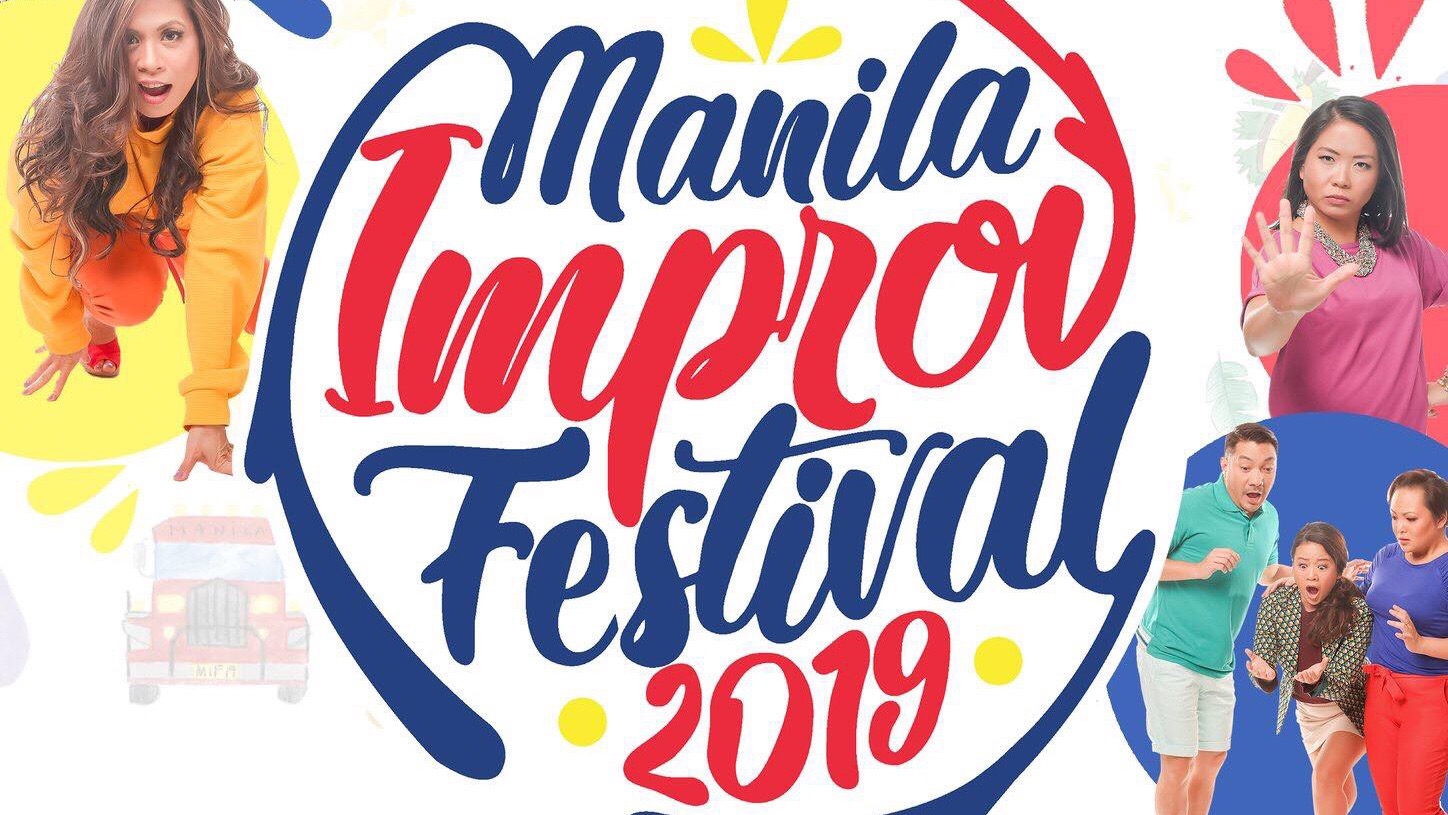 "Manila Improv Festival" Comes Back this March
The "Manila Improv Festival" comes back for its 5th year at the PETA Theater Center this March.
"Manila Improv Festival", or MIF, is a globally recognized biennial showcase of the best acts in improvisational theater in the Asian region and beyond. It began in 2010 and has developed a loyal following since. This year's festival includes 58 improv acts from all over the world, including groups and individuals from Israel, Singapore, Hong Kong, Japan, Korea, Thailand, Australia, the United States, Spain, Colombia, France, and Venezuela in what is considered to be one of the major improv festivals in the world.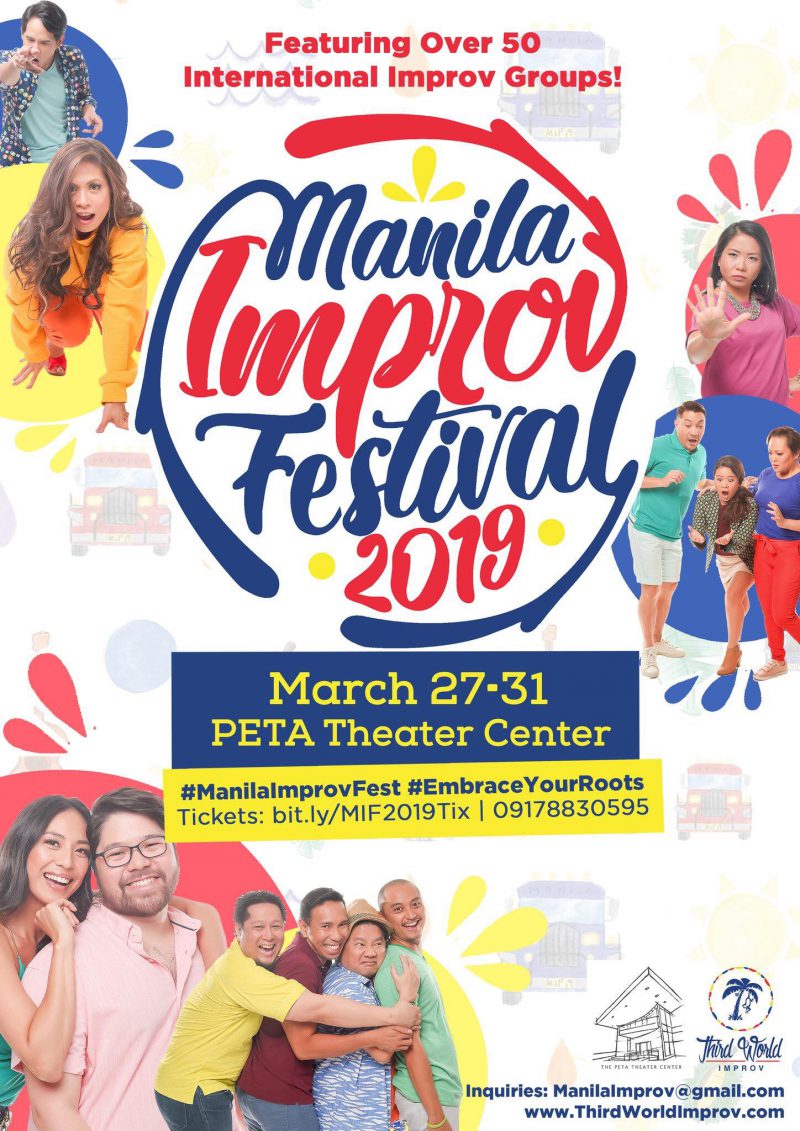 Performers of unscripted and unrehearsed theater will do shows in four (4) different performing venues inside the PETA Theater Center for a five-day comedy marathon with 20 shows and 10 workshops beginning on the evening of March 27 until the evening of March 31.
"This is the most international festival we have had yet, with special shows that celebrate and embrace the roots of the individual performers. For example, we have an all Latino show, a French show, an Indians of Singapore show, and an LGBTQ show," says festival producer Gabe Mercado.
You can find the complete schedule listing below.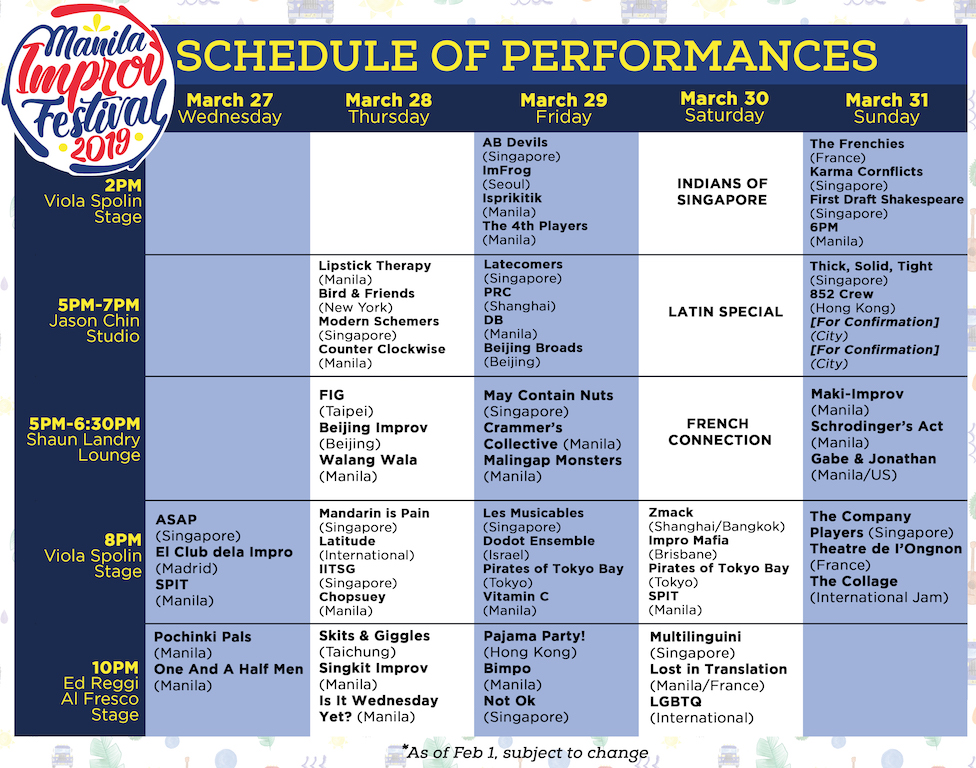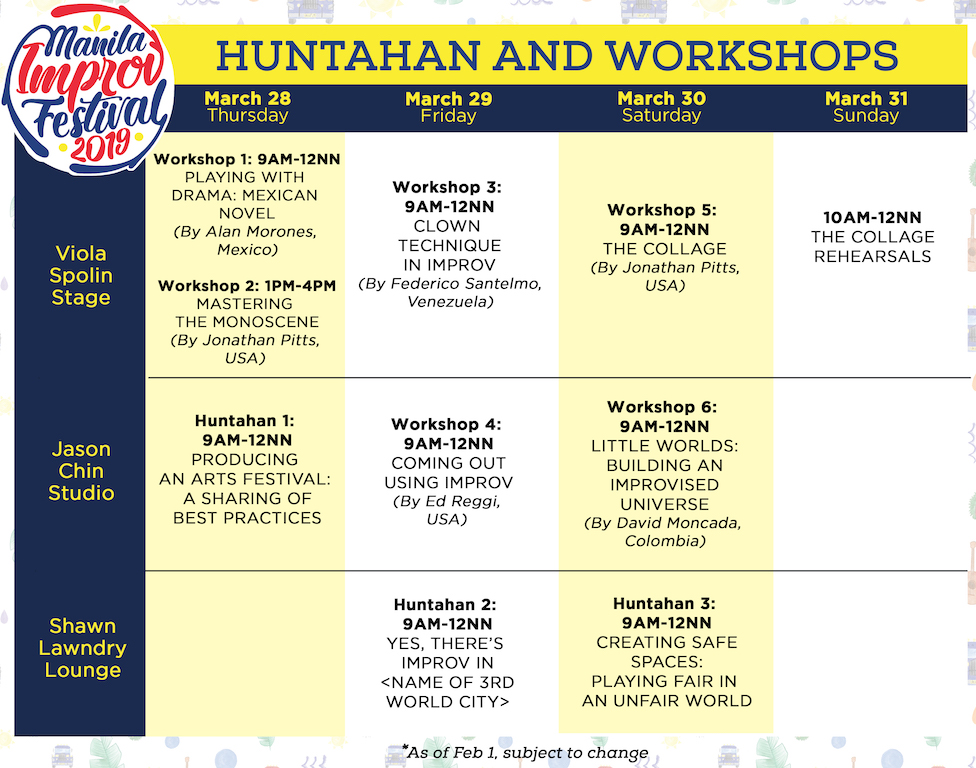 The festival is presented by the Third World Improv and the PETA Theater Center, in cooperation with Ticket2Me. Tickets are already available online through the Ticket2Me platform in single show and multiple show packages.
For further information, the festival producers may be reached through thirdworldimprov@gmail.com.
Comments