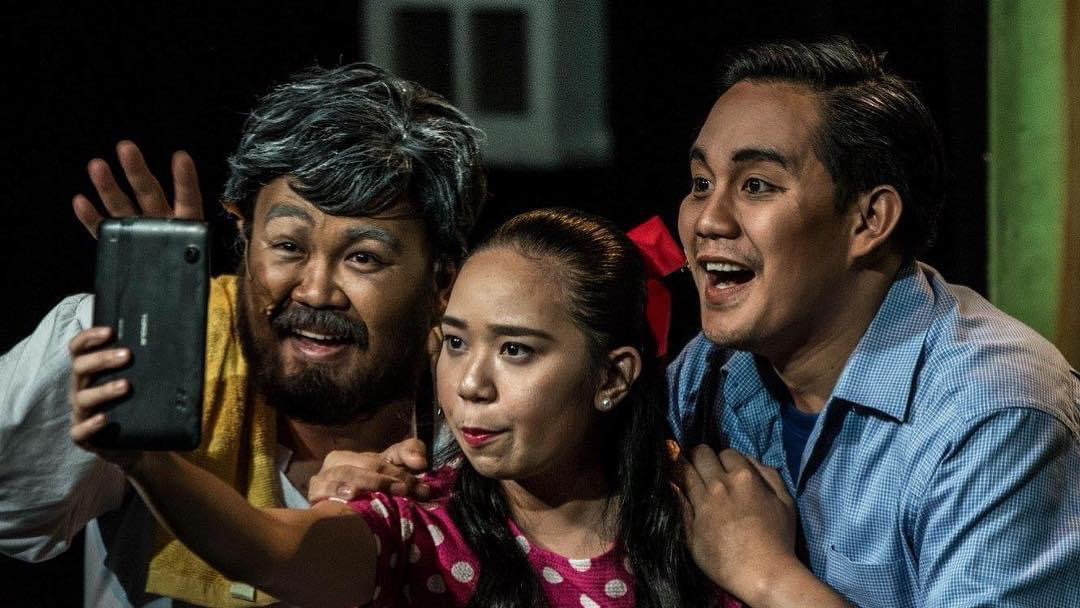 'Lukot-lukot, Bilog-bilog' is Now Streaming Online
Tanghalang Pilipino's Lukot-lukot, Bilog-bilog is now streaming online!
Originally staged at the CCP in December 2017, Lukot-lukot, Bilog-bilog is a comedy about a teenage girl's journey towards financial literacy. The production was also performed in different schools and communities across Luzon.
With a concept and story by Eljay Deldoc and Abner Delina Jr. (who also serves as director), the play celebrates human values and the true meaning of happiness, sharing a new understanding on how to save money and more importantly how to save meaningful relationships. The cast features Blanche Buhia, Eunice Pacia, Jonathan Tadioan, and Aldo Vencilao.
The creative team also includes Marco Viaña (assistant director), TJ Ramos (music director, composer, sound designer, and sound engineer), James Reyes (production designer), Ninya Bedruz (lighting designer), Lhorvie Nuevo (choreographer), Avic Ilagan (producer/director), Neil Daza, Mackie Galvez, and Erwin Cruz (cinematographers), Raul Alfonso (floor director), Ellen Ramos (editor/graphics), and Cynthia Cruz-Paz (production manager).
Lukot-Lukot, Bilog-Bilog is co-presented by the Cultural Center of the Philippines, Tanghalang Pilipino and Visa Philippines, in partnership with Bangko Sentral ng Pilipinas and Teach for the Philippines.
You can watch the show on Tanghalang Pilipino's official Youtube channel below.
Comments