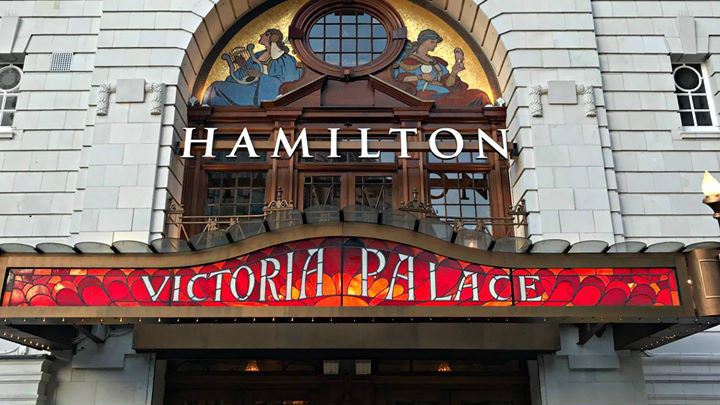 London's West End Cancels All Theater Performances Indefinitely
According to OfficialLondonTheatre.com, London's West End has shut down all its theaters amidst the COVID-19 outbreak.
In a statement, the Society of London Theatre (SOLT) and UK Theatre said that the theaters will remain closed until further notice. They also appeal to ticket holders who can afford to forego their refunds to donate the cost of their ticket instead to help support the industry. This comes after news of Manila cancelling all of its remaining theater performances in March, as well as Broadway's closure until April 12.
You can read SOLT and UK Theatre's full statement from March 16 below:
The safety of our audience and workforce is paramount to us as we navigate this challenging time. We, therefore, regret to announce that as of this evening all SOLT & UK Theatre member venues will close this evening (including tonight's performances) in light of the most recent official government advice. They will remain closed until further notice and will re-open as soon as possible, following government recommendations. 
If you have bought tickets to a show that has been cancelled, then you are entitled to a refund/exchange and your ticket provider will be in touch. Please bear with us during this time. 
The magic of theatre lies in its live performances and it is not something that can be experienced in the same way remotely. Its ability to lift people and entertain people even in times of difficulty is unparalleled and so we are extremely grateful to all of our audiences, who have continued to support us for as long as they can. We can't wait to welcome our audiences back into the UK's theatres as soon as possible. 
We would like to commend the dedicated hard work from everyone in theatres across London and the UK over the last few weeks to continue to entertain and delight people for as long as they safely could. There are over 290,000 individuals working in the theatre industry across the UK, and the closure of theatres and public venues will have a devastating impact.  
At this time, we must come together to support each other. Theatre as an industry relies on its audiences entirely to exist. We will rely on you now more than ever.  
Many theatres that have been forced to cancel performances are charitable enterprises and have reached out to their audiences and asked for their support by donating their tickets. While ticketholders are all entitled to a refund for cancelled performances, the financial toll that refunding these tickets will have on small, charitably funded theatres is vast. We urge anyone who can afford to donate the cost of their ticket to show their support for our industry by doing so. 
If you're looking for ways to show your support to the theatre industry and all its hardworking professionals, please consider purchasing Theatre Tokens, which you can use once our theatres are back up and running. These can be used at over 260 venues across the country and have no expiration date.  
Theatre fans and patrons are the lifeblood of our creative industry and we simply could not open our doors without you. We're extremely grateful for all the messages of support we have received so far, and we look forward to welcoming you back to come and support our theatres when they re-open. 
We will remain in contact over the coming weeks and keep everyone up-to-date as the situation changes. In order to stay informed, safe and healthy, current NHS advice can be found here. 
During this period, we as an industry want to play our part in supporting everyone in our communities and will also continue to look for ways to entertain and uplift people across the country, so please follow our social channels and stay in touch. 
Comments